CELEBRATING 30 YEARS OF BEAUTY 30 ICONS AT GENEROUS NEW PRICES
December 11th, 2012, Singapore – " Creating something that universally beautiful, that is art...", with this vision as his motto, 30 years ago, Mr. Shu Uemura opened his 1st boutique in the trendy Omotesando district in Tokyo, ever since; this boutique has been considered an art store to demonstrate the brand's spirit and philosophy.
From its first footprint, shu uemura has become a well-known international beauty brand with presence in 17 countries today.
<span>In January 2013, in conjunction with our 30th anniversary, we are pleased to announce the price adjustment of our most beloved icons. We would like to take this opportunity to thank and reward our customers for their loyal support and invite more people to join our shu uemura family by pampering them with our generous new prices.
</span>
<em>*: new prices will be effective starting from January 1st 2013 in all authorized shu uemura points of sale in Singapore (DFS and Changi Airport shu uemura counters are not included).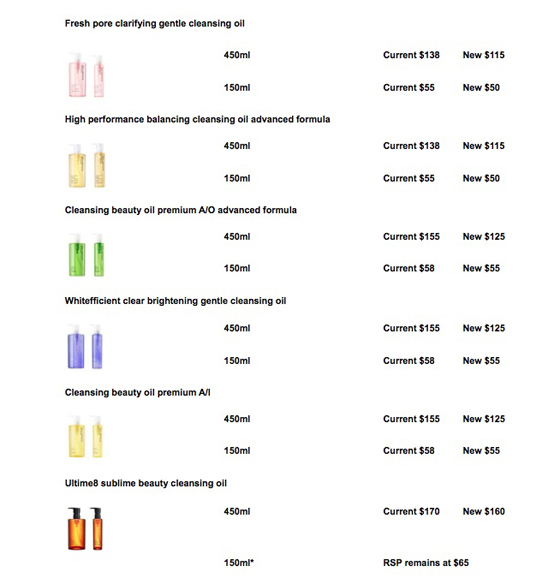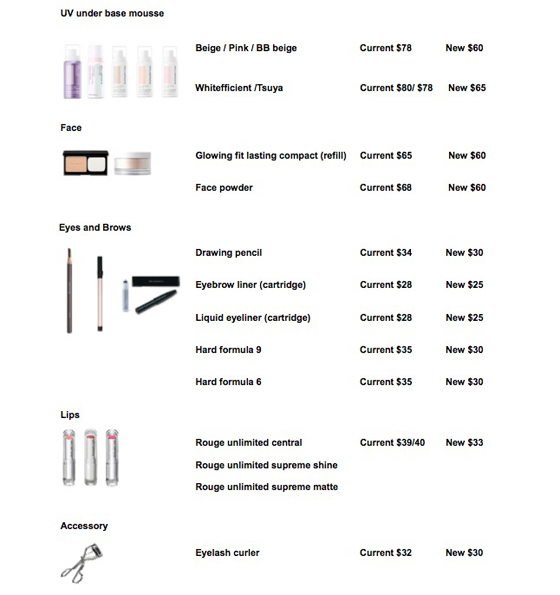 </em>
Happy Shopping with the new prices!  :)
<em>
</em>