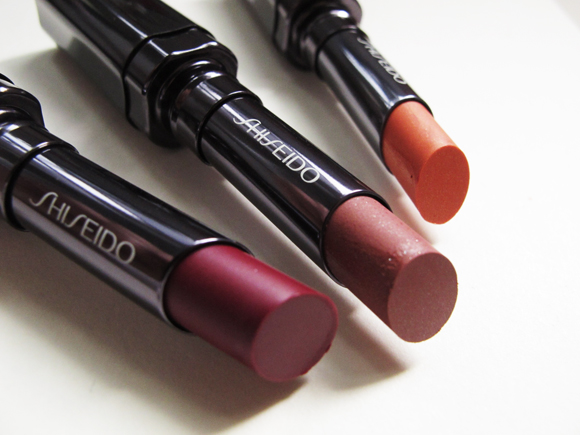 Hi everyone!
The weekend is almost here... and I am bursting with lots of entries to upload and lots of products just waiting to be photographed, swatched and played with.  I have at least 3 new foundations to try out, lots of skincare and also new brands that I have yet to try out myself. Unfortunately my skin (in particular, my forehead) is suffering from lots bumps recently, I don't feel like doing any proper LOTD entries.  But with some department stores running their storewide promos and special events lately, I think I shall feature some upcoming new products, so you might want to check them out when you go shopping this weekend!
One of the most anticipated products for me personally, are the new Shiseido Shimmering Rouge for their new SS2012 collection.  There is a total of seven new shades, and they are even creamier and longer lasting than those released just last year.  I love their Shimmering Rouge, the formula and color range is just fantastic, and there are always colors that will suit your preference and mood.
I picked 3 out of the 7 shades to showcase here.  Basically, I selected the signature shade - RS619 - a dark plummy shade which the model is wearing in the campaign images, a classic nude-ish shade in RD718, and finally a super trendy shade that got many of you very excited from my instagram photo-stream --- that's OR316.  If you need to grab any of these, I highly recommend these three shades.
The packaging of the Shimmering Rouge is very chic and slim, in a metal case, and it is super creamy, you can feel them melting and settling into your lips once applied, and they look glossy, and gives intense payoff.  What you see in the tube is the color that you will get on your lips.  I don't find them drying at all, and they just glide very smoothly onto your lips.  I usually just slap them on straight from the tube, since they are the slimmer lipsticks, they can be applied more precisely.
Photos & swatches below: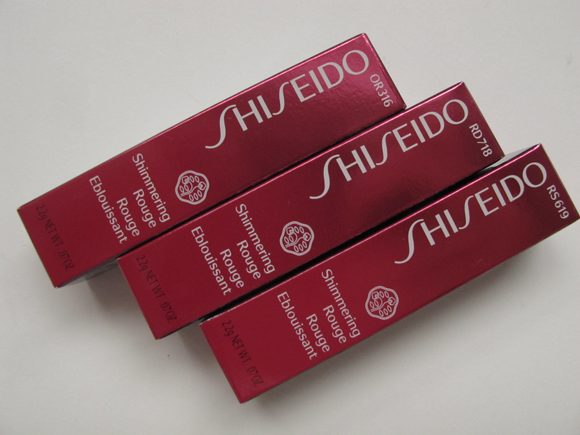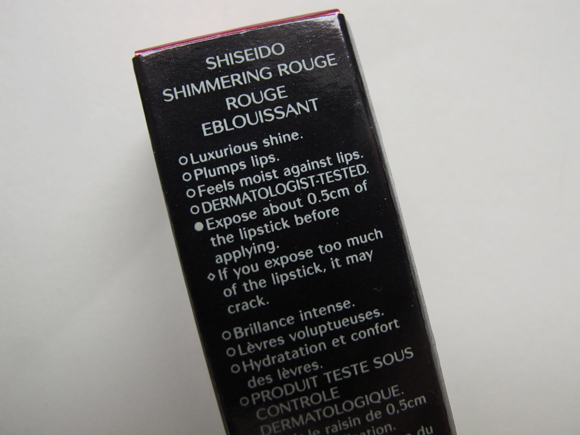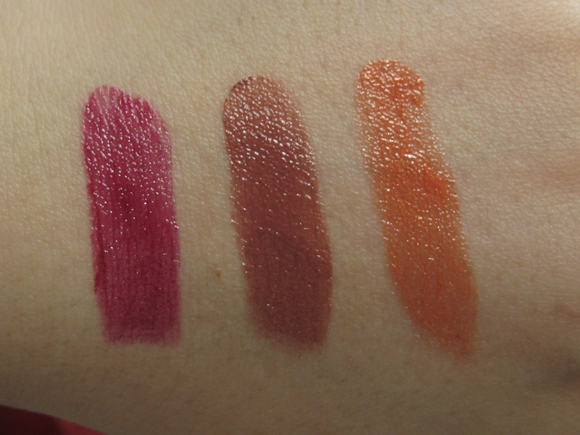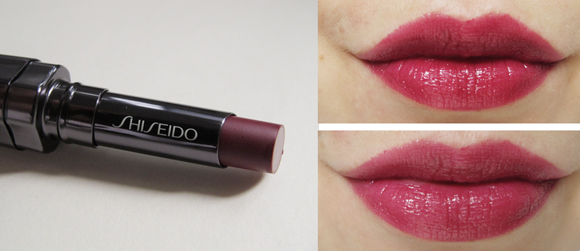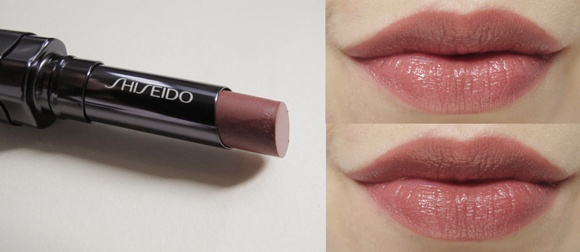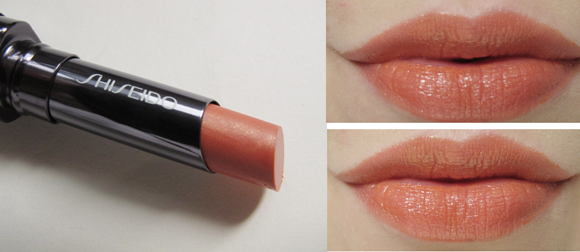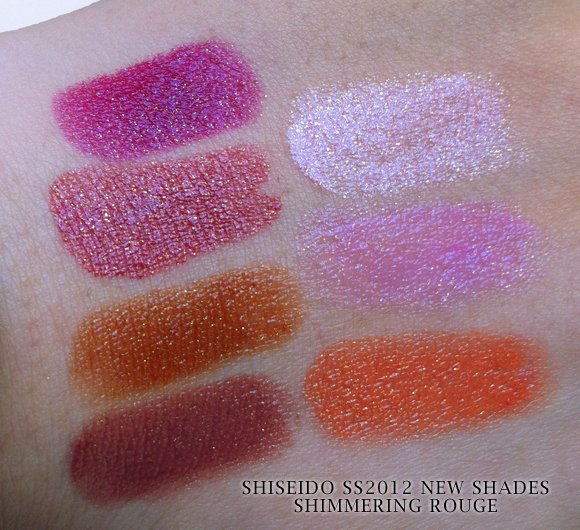 What of these have caught your eyes?
I hope this has been helpful, and thank you for looking!