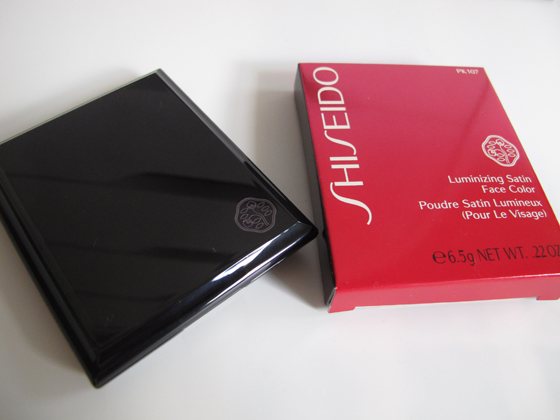 Hi hi! 
This entry features the Shiseido Luminizing Satin Face Color in PK107.  This belongs to their range of blushes/ cheek powders - and PK107 is an off-white pinky face powder.   It is very finely milled, and I love it for the subtle glow it imparts to my face.  It gives an illuminating touch without being too harsh, hence making it easy to literally slap on and go. If you are not quite sure about using face highlighters, I think this is a good one to start with.   You can't go wrong with this, I use it with a fluffy brush, and dust it lightly all over my cheeks area, concentrating on the upper part where you usually apply your highlighter. 
I also find it lightweight enough to use as a touch-up powder, to freshen up a dull complexion after a long day.  It doesn't cake up - I think the shade is a very nice complementing one for my skintone. 
Product up close: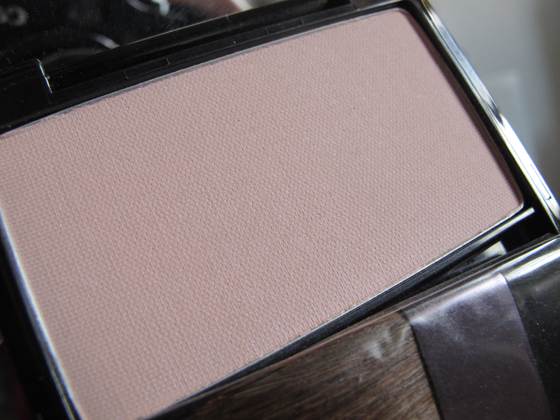 <strong>Swatch on my hand: 
</strong>as you can see, the powder has a very soft sheen, it is never too harsh nor "in your face".  Even though you might associate the pink tone with another pink blush, but I think that it works with a warmer blush shade underneath too.  Either way, the overall effect is a natural glow to the face.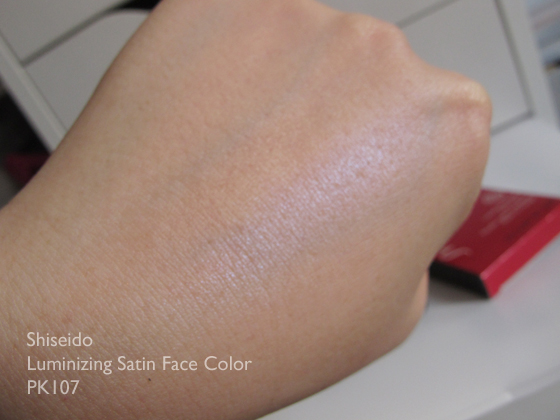 Here's a look I did, and I used PK107 on my cheeks.  I also find it useful for blending out a too harsh blusher.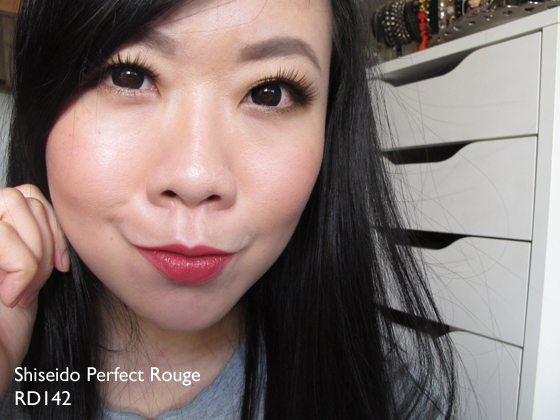 Highly recommend the Shiseido Luminzing Satin Face Colors, not just this one, they offer some very good quality blushers at a very reasonable price of S$40 (if I remember correctly). 
For a full list of all makeup used, click this entry here.
Hope this has been helpful, and thanks for reading!