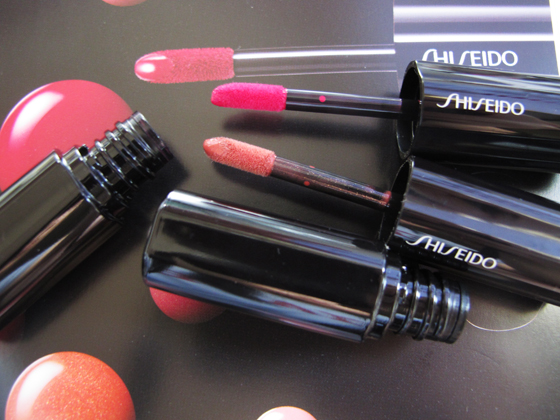 Hi!  
I finally got to using the new Shiseido Lacquer Rouge in the past couple of weeks, and so here they are.  I picked two shades, a bright pop of fuchsia pink, and a wearable neutral beige shade. 
I have previously featured the Shiseido Lacquer Rouge in this entry here, and swatches of all the available shades are also in the same entry.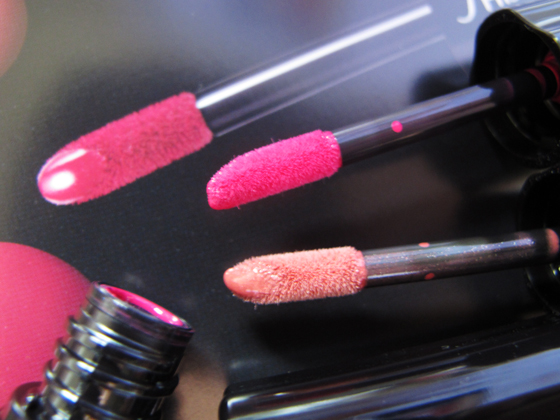 The Shieseido Lacquer Rouge are currently available and retails for S$43 each for 6ml of product.  Whichever your preference, there will be shade which is perfect for you.  I am very tempted to get the red ones in this range.  
Last few seasons, we have been seeing lots of glossy sheer lipsticks in various formula, and but lately I really welcome the return of intense full colored lipsticks and glosses.  A bold lip look is so easy to pull off, and makes one look very polished.  The Lacquer Rouge reminds of the discontinued Chanel Rouge Lacque...I only got Dragon before everything else is gone from the shelves.. but I must say the Shiseido ones are a lovely replacement at a lower price point too (the Chanel ones were $50 a pop if I remember correctly). 
The packaging of the Lacquer Rouge is similar to the existing range of Shiseido lipsticks, and they are sleek and easy to use.  The applicator is fine enough to allow a precise application.  Let's take a closer look: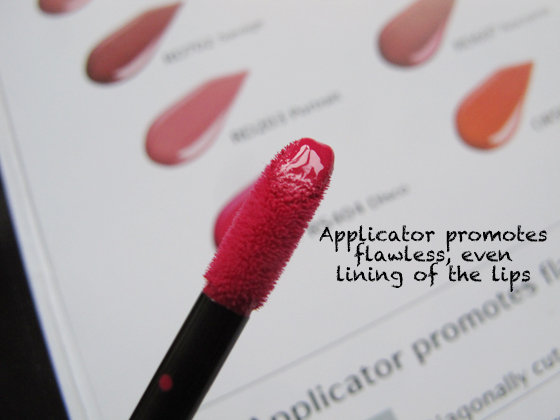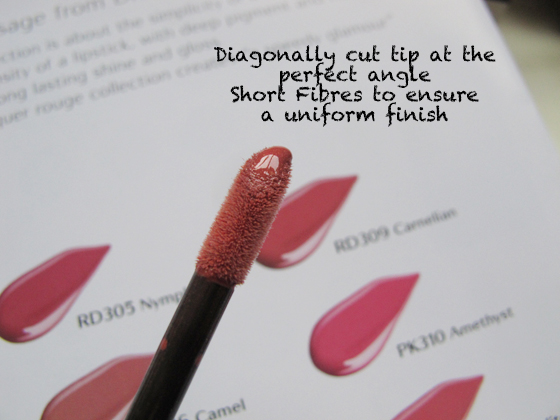 It dispenses enough product, but if I want to build up more color, I have to dip a couple more times.  In terms of color payoff, I would say 2 thin coats would give you true color payoff (kind of feel like I am describing a nail polish hur hur).  
RS 404 Disco is a creamy intense fuchsia color which I think would look perfect with a smokey eye look, or just super clean flawless face look.  
RD 309 Carnelian is an Asian exclusive shade, and it is a natural beige-y shade that contains very fine gold shimmers.  But the shimmers aren't very obvious when the lacquer rouge is worn on the lips.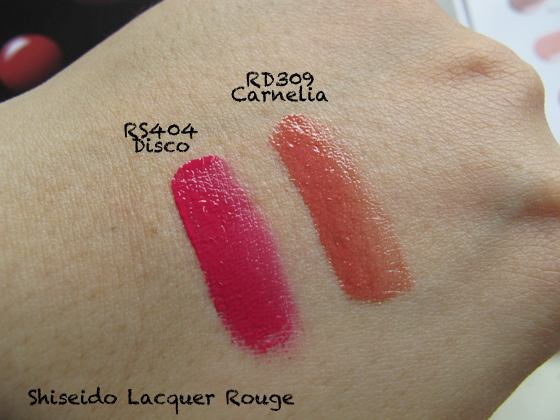 Here's how Carnelian looks like on my lips:
the whole look
* if you are curious about the foundation I used in this set of LOTDs, I will be reviewing and featuring next weekend hopefully *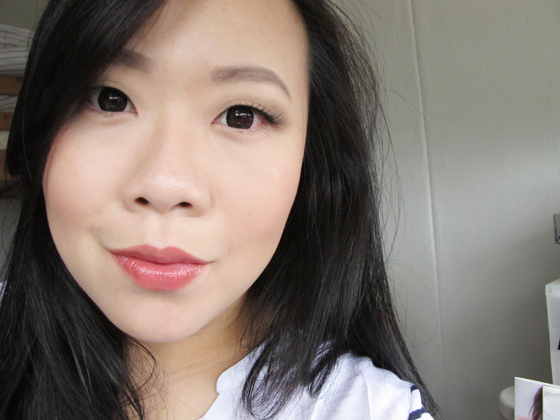 RS404 Disco - a bold bright look, it reminds me of several of my OCC lip tars... the consistency is so smooth and
this is what makes the color so modern and even wearable everyday. 
Pardon the slightly messy application in this set of pictures!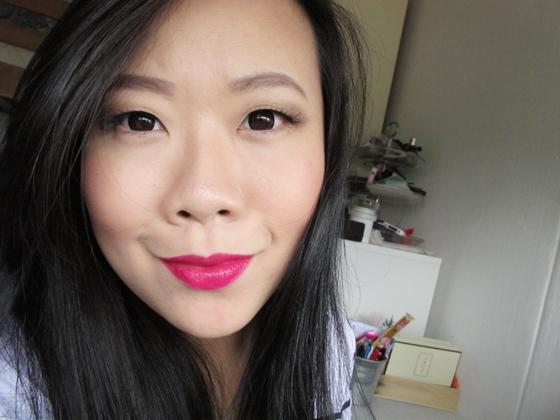 I kind of like how my hair looks in this pic, but I can't get it to stay that way for more than 5 seconds.  Prffft.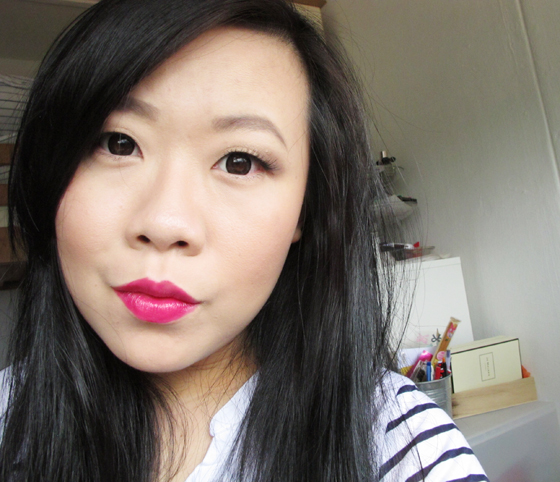 The lippies lasted a good 3 - 4 hours on me, and leaves a nice stain behind.. though for Carnelian, it left some bits of the shimmer behind, so you have to completely wipe your lips before touching up.   They aren't sticky, and the deep pigment and long lasting shine truly makes it an instant glam item to have in your makeup bag. 
Joey has a lovely overview of the Shiseido Lacquer Rouge too, check it out here.
I hope my overview and swatches have been helpful, and thanks for reading!
</p>