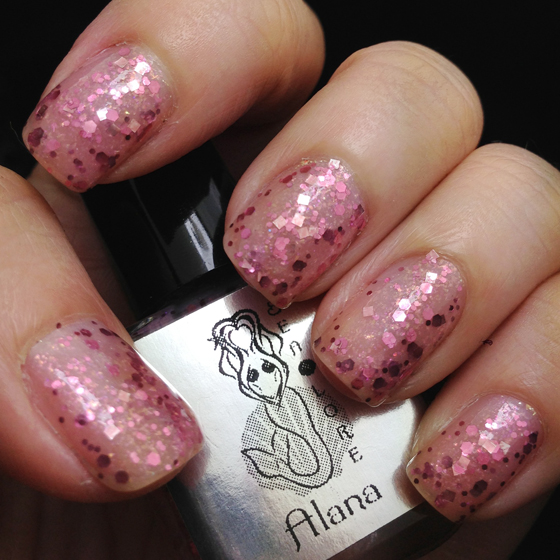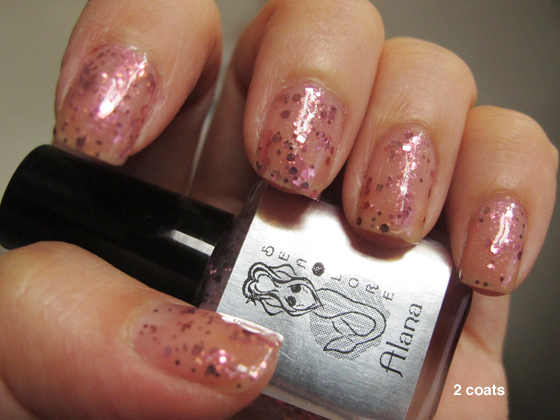 Hi hi, 
Sea Lore Nail Polish is an indie brand from USA, <span>handmixed and it is free of formaldehye, DBP toluene and cruelty free.  I was recently provided a sample review size of Alana (full sized bottle is 15ml) from Mei Mei's Singatures to try out.  
</span>Alana is from their first collection of colors, and it is a pink glitter topcoat polish.  It contains pearlescent pink glitter bits.  The base in which the glitter bits are floating is a translucent slightly milky pink shade.  The glitter bits are square, small circle ones, and some finer glitter bits.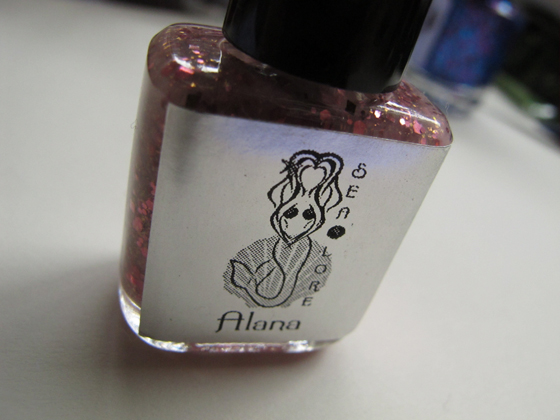 Here you get a better picture of the polish and the various bits it contains.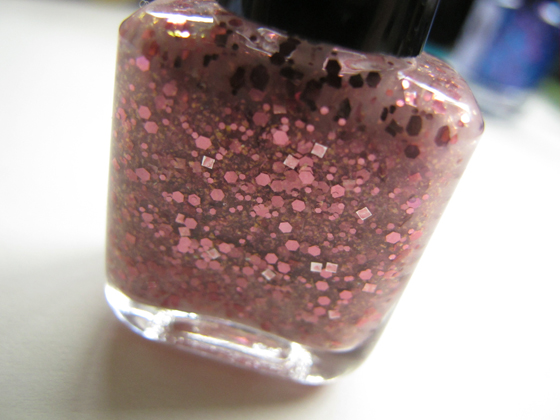 Here is one coat.  The glitter bits are decently packed, and this is enough for a topcoat.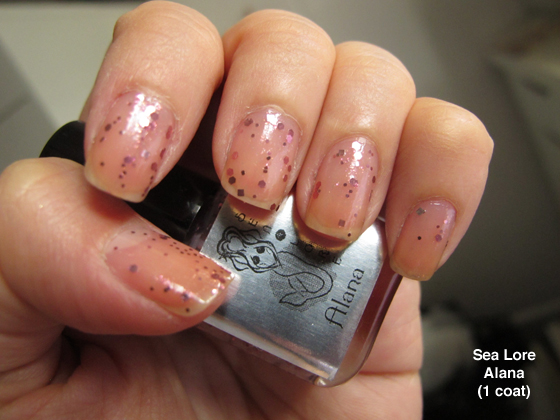 But for swatching purposes, here's how two coats look like.  They look scale-y which is quite pretty.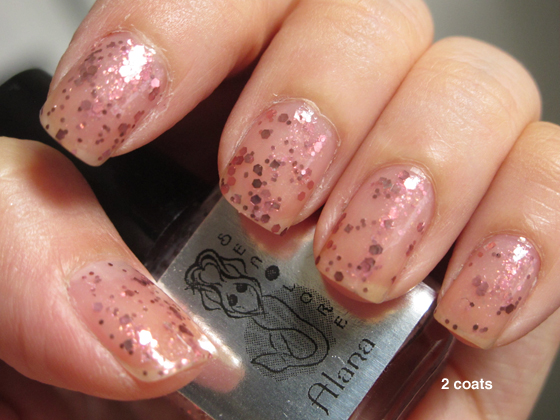 And I swatched it over a pastel color base.  The glitter bits show up more with the contrasting base color.  Overall, the formula is quite smooth, and application is fuss free.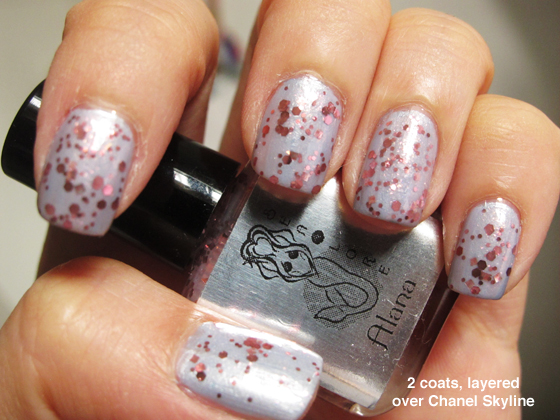 You can purchase Sea Lore polishes from Mei Mei's Signatures.  They retail for S$16 each.   Be sure to follow Mei Mei's Signatures Facebook for more updates on stocks and new arrivals.  
I hope this review has been helpful and thank you for reading!