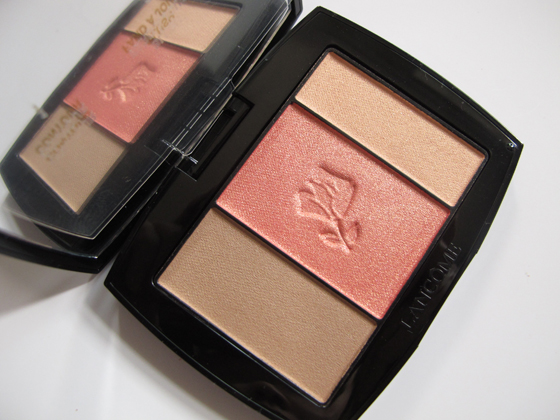 So I ordered a few items from Saks.com with my friend, and among my order is this gorgeous Lancome blush palette, which will not be making its way to Singapore Lancome counters.   I had to try one for myself, this retails for USD42, and contains a trio of bronzer, blush and a cheek highlight shade.  
The texture of this blush palette is beyond amazing, it is so super smooth, and so soft...and best of so, so pigmented, especially the blush shade.  I think the shade I have picked, Nectar Lace, is the prettiest among the 6 shades released.  The middle shade is a orangey peachy pink shade, and it contains super pretty golden shimmer. 
The bronzer and highlight shade has a lovely sheen, and the colors are subtle and perfect for contouring purposes. 
This is really a great buy, and if you have the chance, definitely pick up one of these Blush Subtil Palette! 
Some product description extracted from the website: 
Face Sculpting & Illuminating
All-In-One Contour, Blush & Highlighter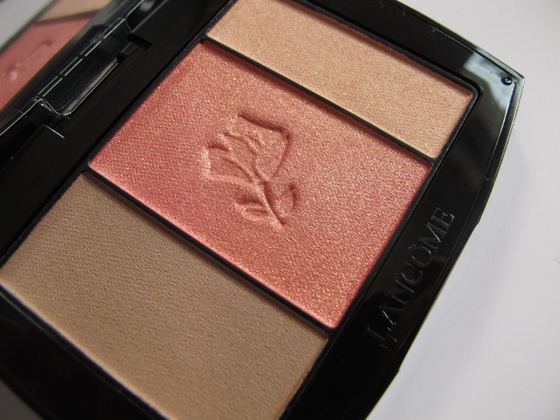 126 Nectar Lace - Left (Contour): Matte tan Center (Blush): Shimmery pinky coral Right (Highlight): Pale gold shimmer
Sensationally Smooth. All-in-One Blush Palette to Sculpt and Enhance Your Best Features.  Artistry is made easy with three simple steps to contour, blush and highlight your complexion.  For any skin tone, any face shape – your complexion naturally enhanced.  Define your face, enhance or diminish any features for a complexion that is illuminated, brightened and lifted.
Backstage Beauty Tips:
• Apply Blush Subtil Palette using the educational leaflet included or by clicking on the Step by Step link below for the best blush result.
Benefits & Technology
• The new generation of powder, silky and creamy for a smooth even application.   Won't settle into lines or pores and never looks powdery on skin.
• Builds from sheer to intense coverage.  Blends seamlessly.
• 8-hour wear. Stays color true and does not fade.
• Dermatologist tested.  Allergy tested.  Fragrance-free.
Swatches: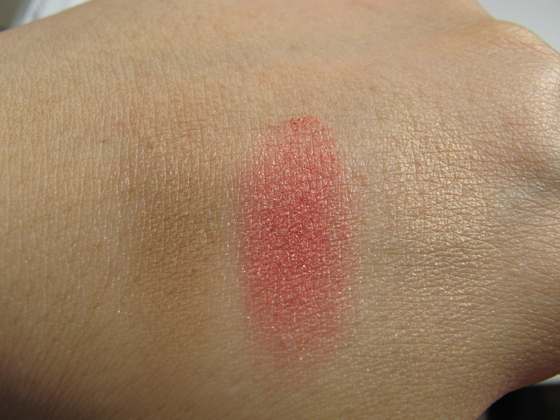 and here's how it looks like on my cheeks.  
I went a little overboard, and I had to blend out the cheek color - in case if your wondering why it looks patchy/ uneven. 
It is really pigmented, best to use a light hand, and apply in layers to build to the intensity you desire.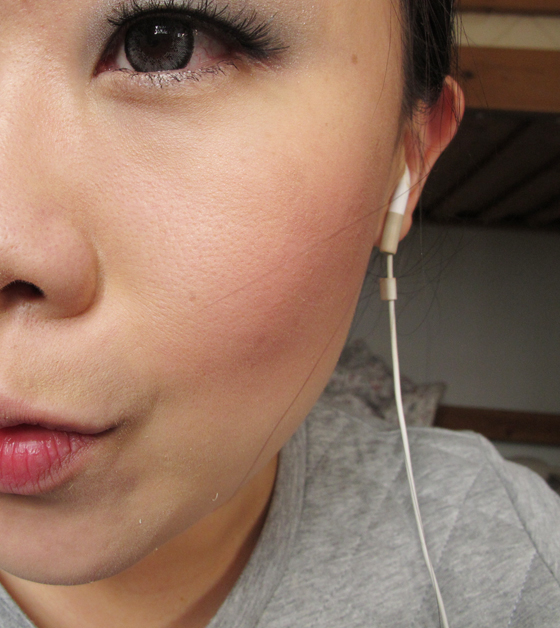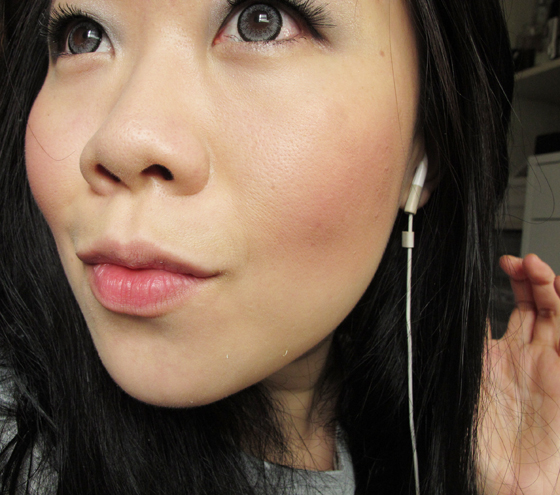 and another LOTD where I am not sporting any eye color.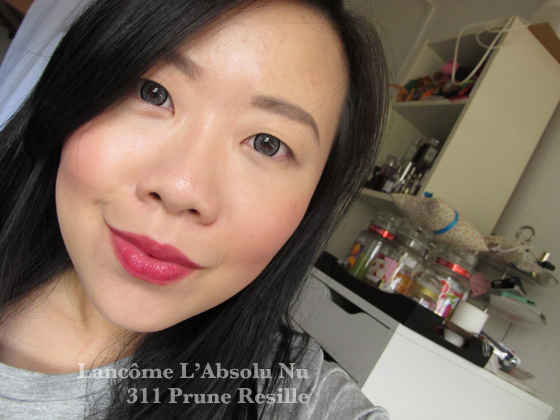 I highly recommend this blush palette, and especially this color! 
Hope this has been helpful, and thank you for reading. :)