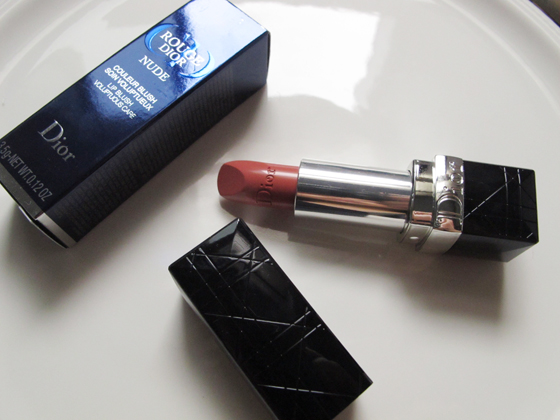 An almost forgotten purchase, which I discovered this morning, on my messy makeup filled table.  I have been enjoying the new Rouge Dior Nude lipsticks, and I feel like I needed another one just to rotate in my endless stash.  It is smooth, creamy and all the shades in this (I think Limited Edition) range is so super wearable.. and in fact,  many are similar in shades...so I just went for the signature look, which is Grege, and which is also the shade which Dior model Natalie Portman designated as the shade which all proceeds go to the women's charity she supports. 
It is a totally my lips but better shade, and the formula is buttery smooth, and creamy.  It is a little sheer, but when you put it on, you won't feel like there's a layer of lippy on your mouth.   To see how the other Rouge Dior Nude (shade is Charnelle) shade looks like on me, click on the link here. 
Collection information here ( link link link )
Here's a close up of the sleek lipstick: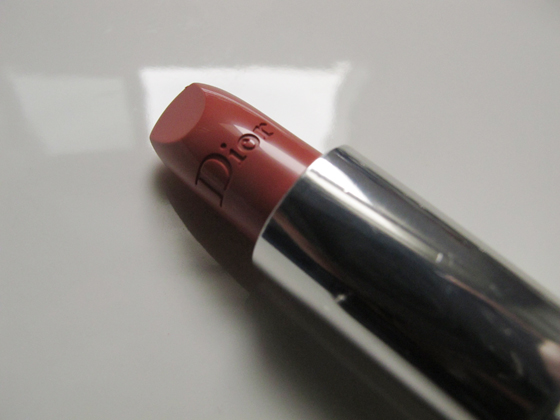 Two swipes across the back of my hand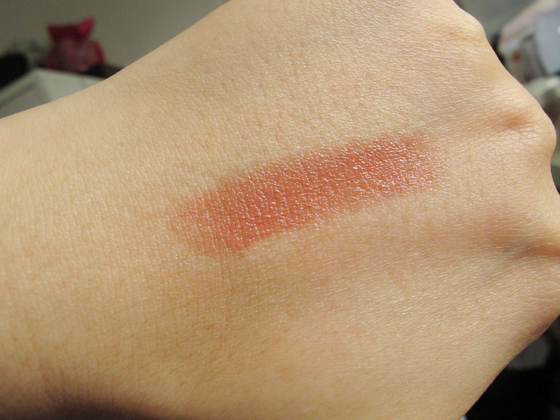 On my lips
and a quick look
and a quick comparison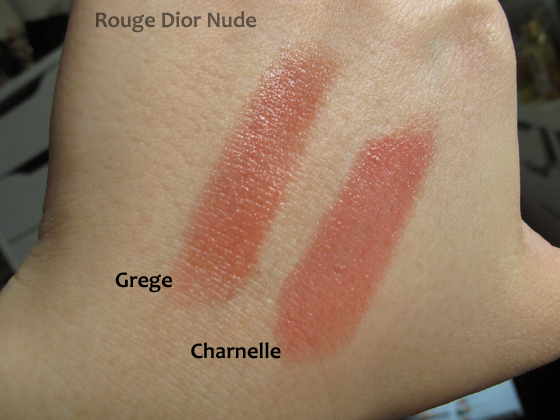 I think these retail for S$44 each.  If you like natural moisturising lipsticks, you won't be disappointed by these.  
That's all, and hope you find this entry helpful. 
Thanks for reading!