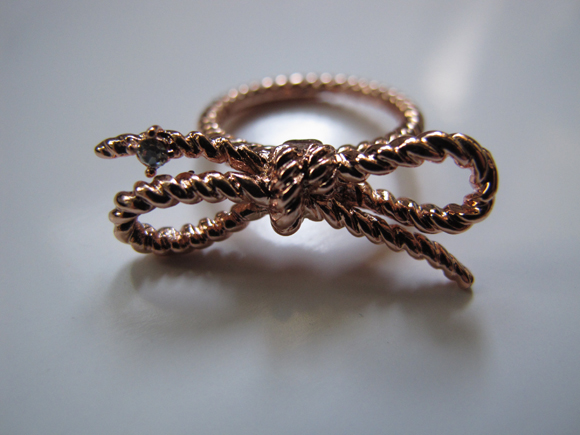 Hi!
We were at Isetan Orchard over the weekend - and there is this stall selling 'Made in Korea' accessories - and the rings, this ring - stood out to me.  And totally won Jerlaine and I over.  We bought the same ring... it is a delicate yet sturdy 'rose gold' color/ plated ring... and it kind of looks like a rope, a piece of string tied into a bow.  And that there is a little bit of bling just at the corner of the bow, adding a girly touch of detail.
How much?  $16
It comes in silver and gold too.  But you know I have a penchant for rose gold accessories.  So rose gold it must be.
Love everything about it.
It's delicate and girly without being too.
It's not too small.
It's affordable.
It's a bow ring without being too cliched.
Fits my finger perfectly.
It doesn't look like $16.
In one word,
LOVES.
[p/s it's from one of the makeshift stalls facing the basement of Isetan Orchard, near the Laneige counter]
Let's admire this ring some more...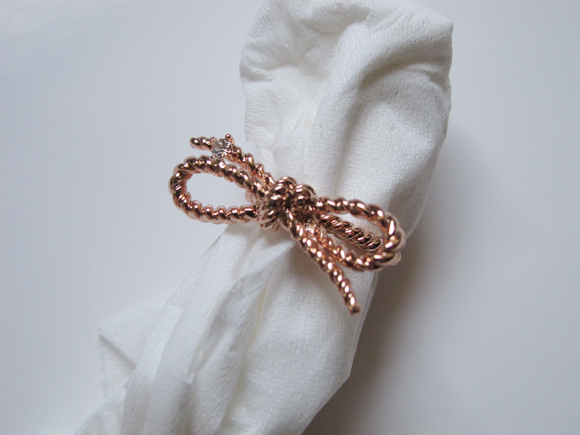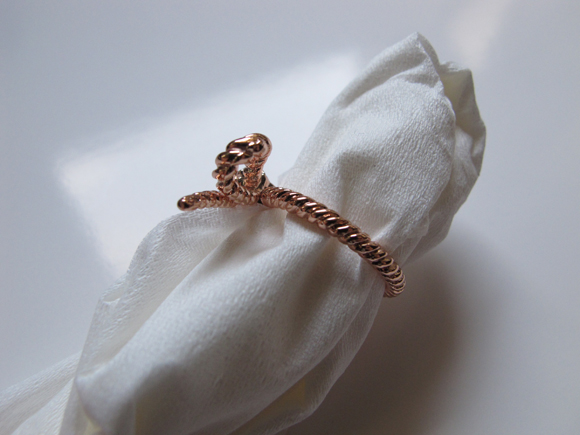 p/s  I applied a coat of OPI Don't Touch my TuTu on my fingernails to prevent them from looking too dull in this picture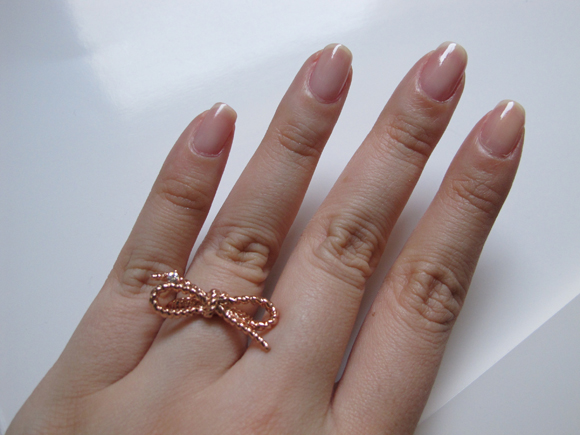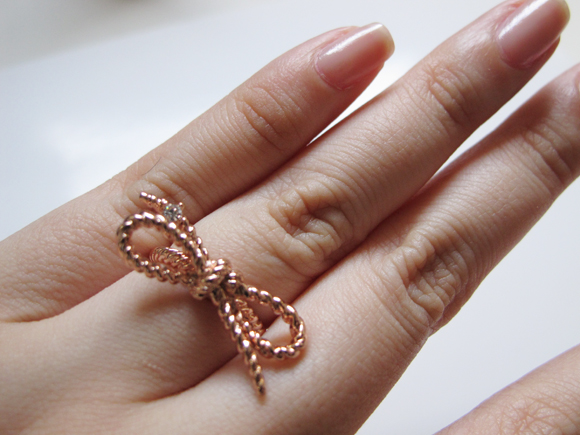 by the window, at the hotel room where we spent Jerlaine's birthday over the weekend  :)
a happy and relaxing weekend was enjoyed by all
and I was wearing Chanel's Pirate on my fingernails too - sexy red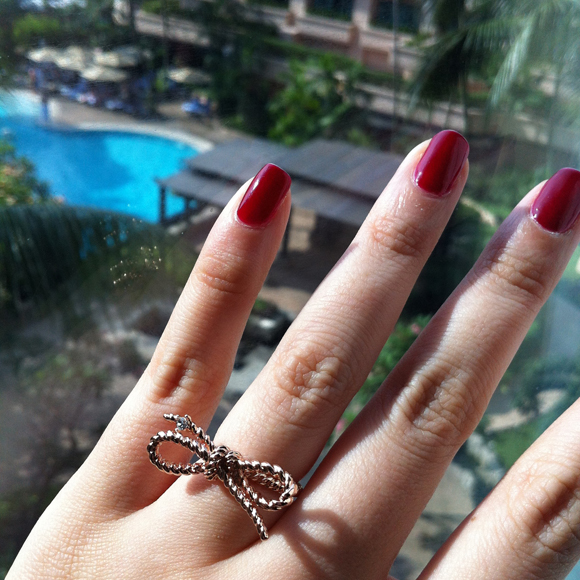 That's all, and thank you for looking.