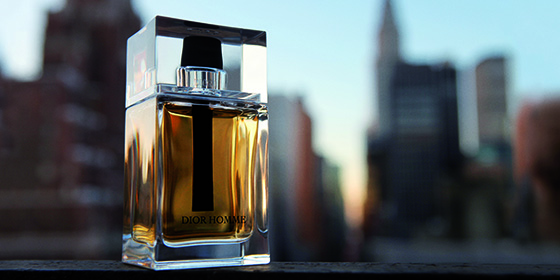 Dior Homme
One Perfume, 1000 Lives
The Dior spirit was founded on a revolution.
It's been so long and the excitement has lasted, ideas abound. Today Dior enters a new era.
Essential transformations, avant-garde aesthetics.
This is the soul of Dior, very much alive.
Patently bold in the eyes of the world.
The Dior man is on the move, in unison.
With forceful drive, compelling momentum.
He is the mirror of his time, vivid and potent.
His fragrance is timeless, unchanged, for he has worn it well and will do so still. Dior Homme is more than a fragrance, it has become an identity.
Embodied today in images that are new, wild and free.
Adamant and sexy.
Dior Homme came as a bolt from the blue, sparking shockwaves of change.
Its virile floral notes and complex luminosity initially drew men looking to state their singularity.
Then this ground-breaking fragrance opened a new avenue.
Others recognised its seduction, its territory. Clear as day.
Its revolutionary sillage inspired more in its wake, utterly seduced.
The surprise has ebbed, the strength of its signature remains.
Bold as ever, its subtle seduction intact.
Today men assert its masculine refinement and spirit.
Naturally, without thinking. No longer surprised by such elegance.
Dior Homme still appeals and stuns. Ever pertinent, with new images to express its freedom.
For men who want to walk the wire, live 1000 lives.
Dior Homme Fast and Strong
Live free, fast and strong.
Live 1000 lives but know that you only have one.
Boldness is a heritage the Dior man sports with the breeziness of the modern male. Prince of all cities, he goes for trim luxury.
He stands against conventions and rules. He saunters casually, like a conqueror, disarming you with his smile.
Cool and sophisticated, he invents a new way of being "male".
Like a hero from the Actor's Studio.
His cracks fall away in a peal of laughter, his sensuality throbs with his lust for life. Emotions running deep and true.
Modern love and tender chaos.
Love and discovery as the ultimate goals.
Open to everything in his tireless exploration...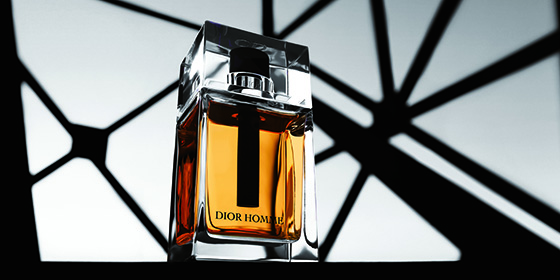 "Dream as if you'll live forever. Live as if you'll die today."
"Dior Homme eschews every masculine cliché. It explores anew virility, immediate yet complex."
François Demachy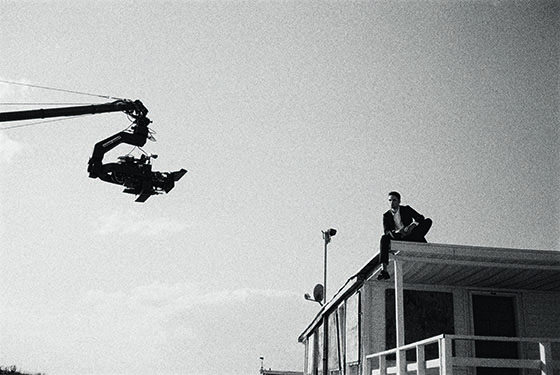 DIOR HOMME
MASCULINE, WOODY, SPICY IRIS
HEAD
Calabrian Bergamot Guatemalan Cardamom Vaucluse Lavender
HEART
Tuscan Iris Absolute Amber
BASE
Virginia Cedar wood Haitian Vetiver
Signature
Dior Homme Fragrance Collection
Dior Homme
Wear Dior Homme like a tailored suit.
This unique woody, aromatic signature trails in your wake. The surprising notes she loves to nuzzle at your neck.
A sexy appeal, rigorous and sharp yet disarmingly casual. Feel effortlessly elegant. Sensual, supple and free.
Dior Homme Sport
A convertible speeds along an empty beach. An outdoor fragrance that plays on perfect jeans and a sexy T-shirt, the perfect fit. Like a rush of freedom, on the road. The vibrant woody freshness of the sillage hooks you in.
Dior Homme Cologne
Clear and radical, it envelops with a musky citrus signature. Sheer elegance.
The sillage states the casual charm of a classic white shirt.
Unostentatious but stylish. Elegance in broad daylight: a fragrance for the skin, for you.
The Bottle
Clean, pure, masculine lines.
A timeless, rigorous block, warmed by amber-coloured jus.
A golden tone shining like an invitation, a call to sensuality.
Inside, the black tube marks a territory of contrasts against the enveloping hue. Clear-cut transparency, structure and design.
The elegance of pure sophistication.
Like the dual composition it holds, the Dior Homme bottle plays on two sensations: virile and refined.
Dior's sartorial heritage is evident in its noble touch.
Its beauty does not fade with time.
Ageless and classic. An object to have and hold, a lifelong companion.
Robert Pattinson
A Free Agent. An Icon.
Robert Pattinson is an actor in the limelight. Seductive and complex.
The physical attraction is obvious, but only part of it. There's the talent, instantly felt. A magnetic presence, strikingly photogenic.
A limpid gaze that leaves a searing impression. Intensity that reveals while deepening his inscrutability. Steeped in the mystery that sets screen legends apart. 
THE PHOTOS by Nan Goldin
An amber light caresses the faces.
The flesh quivers, the eyes portray sheer seduction, laughter or melancholy. Robert Pattinson has become a Dior man, inviting her into his world.
Nan Goldin casts her strong, singular gaze on a trip for modern lovers. Her unique snapshot style blends with out-and-out romanticism.
The night wind breathes softly on their faces.
Her freedom is visible, her art intact, her vision infinitely precious.
Nan Goldin and Dior, a rare encounter. Totally free.
THE FILM
by Romain Gavras
A sequence of black and white images bathed in light. He appears: ideal, magnetic, charismatic.
In tight close-ups, the lovers come close and touch. Drawn to each other's skin.
1000 lives to love, 1000 lives to live. Sexy.
The camera pulls back, captures their race, their embrace, their drive.
It pulls up above him for a high-angle shot on the depth of his quest.
The action speeds up, they gatecrash a kitsch ball, jostling the po-faced crowd with their brash youth. They dive into a swimming pool, fully clothed, to a muffled beat pumping in hypnotic slow-motion.
A race along the beach revives the memory of legendary road movies. Poetry in motion. The camera curls around them, steals the laughter that reveals their radiant bliss.
Tight editing invents a new space-time, forgets whether this is Paris or New York, winter or summer.
The story is universal.
Him, her, them... Modern Love.
Images of nimble, timeless elegance.
Where the pleasure and emotion are patent.
The finale goes for colour.
Close up, eyes to camera.
A film composed in free verse for a man with 1000 lives.
WATCH THE FILM
<iframe width="480" height="360" src="http://www.youtube.com/embed/PN_z5_aPKy0" frameborder="0" allowfullscreen=""></iframe>
Dior Homme Eau De Toilette Natural Spray (50ml) $95
Dior Homme Eau De Toilette Natural Spray (100ml) $134
Available at all Dior Counters.
There are 0 photos in this gallery