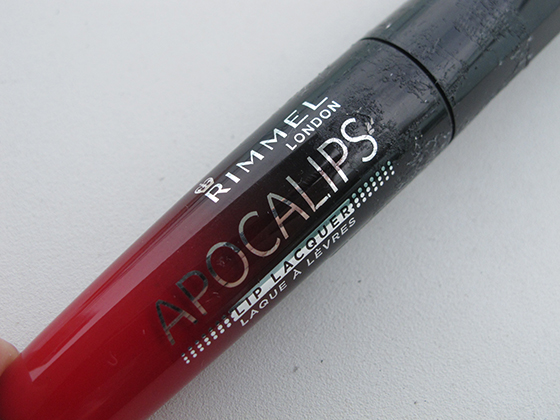 Hallo!
True story.  When you buy something at Superdrugs, it inevitably becomes all sticky and gunky from all the security stickers and tag they slap onto their makeup items, and when you peel away the tags to open the product, you are left with this horrid sticky residue.  Sigh. 
To be honest, this wasn't on my radar at all while I was browsing the shelves.  Then my dear enablers (hahaa you know who you are!) told me to get these Apocalips from Rimmel, and so I went a swatching, and I was like, erm I think I need to get at least one, so I can also know what everyone is raving about, you know?  And the only colour which I could possibly justify buying is another BRIGHT RED.  It's like, I have this bright red for comparison, and I know my sister would share it with me, we can get wear out of it, etc etc. 
So anyway, these Rimmel Apocalips are very intense lip lacquers - they are all very pigmented, and slightly sticky.  The color of this red, Big Bang - is extremely creamy and very very IN YOUR FACE.  But it is a beautiful red.  I probably applied it a bit much in this set of pictures, so a more wearable version might be to blot away the excess, and wear it as a vivid stain.  That's how I would wear it.  
This costs about SGD$10 each.  Ehhhhhh cheap right?  Amazing.   They remind me of the luxe lip lacquers from Giorgio Armani & Shiseido (another story, another entry). 
Swatch on my hand: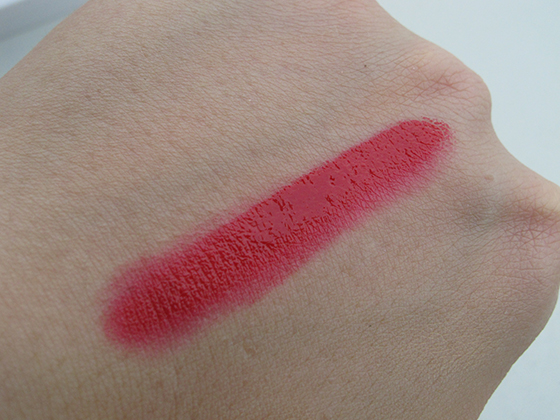 Swatches of all the 8 shades they have:

Swatches on the lips: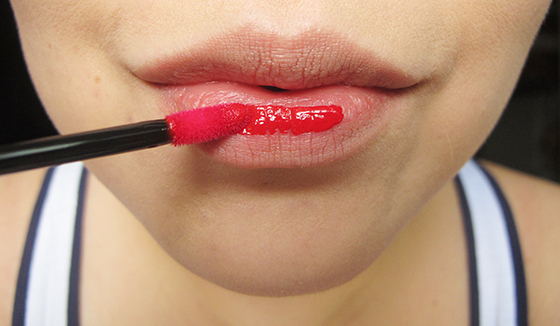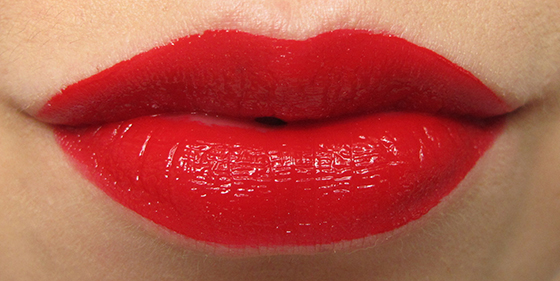 and one on the face - please pardon my worn look.
(wearing Koh Gen Doh Moisture foundation, and a bit of bronzer on the cheeks)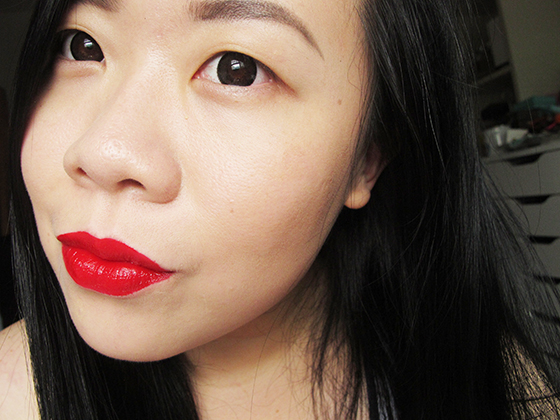 Bottomline - if you have the chance - grab these!
Thanks for reading!