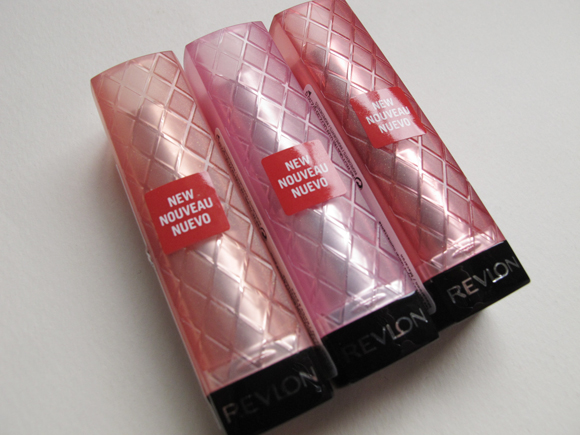 Hi hi!
More Revlon Lip Butters in this entry.  I gotten one at Watsons when the range was launched (we only have 8 of the 12 or 20 shades available) and it's Macaroon, which I have been told it's a UK exclusive shade.  Apparently not anymore.. since we have it here! :)
The last time I blogged about the Revlon Lip Butters, I featured Red Velvet & Creamsicle [link here] and these shades didn't make it to Singapore.  I got two more from my latest US swap in the shades Cotton Candy (the very name of it, makes me want to own it!) and Peach Parfait which you can find here.
In terms of texture, I find that the Revlon Lip Butters are the most comparable to the Clarins Hydra Nude range of lipsticks.   They provide some colour, and also feels really nice and buttery.  I also think that the paler shades are sheerer, while the darker shades like Red Velvet, Macaroon are quite pigmented and can easily pass of as a full fledged lipstick.  These typically last 2 - 3 hours on me, with the darker shades lasting maybe one hour longer.  Some of these shades - in particular, Macaroon & Peach Parfait - contain a little shimmer, which I hope my lip swatches can capture.
For S$15.90, I think these are great value and everyone should own at least 2 or 3 (or 5!) in their stash!
Photos & Swatches below: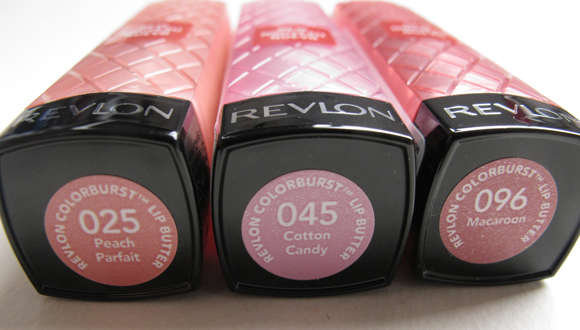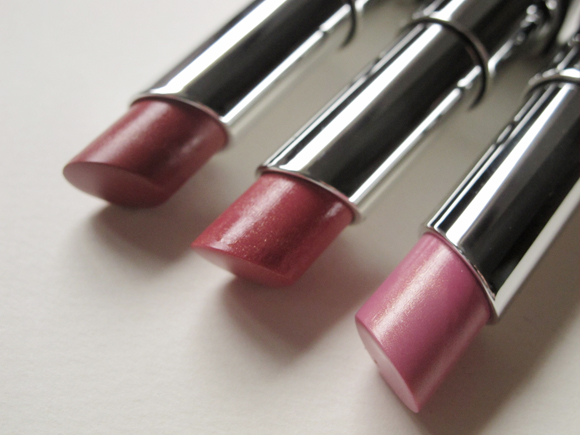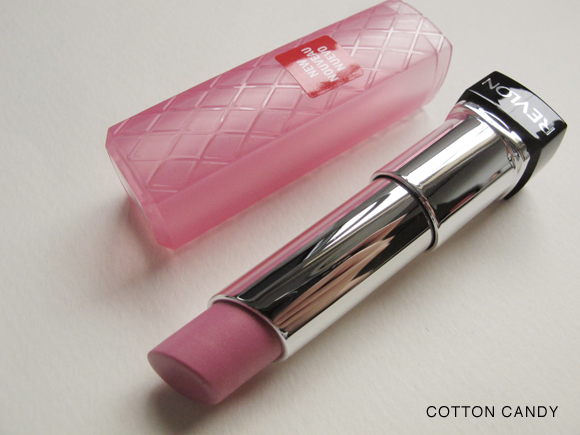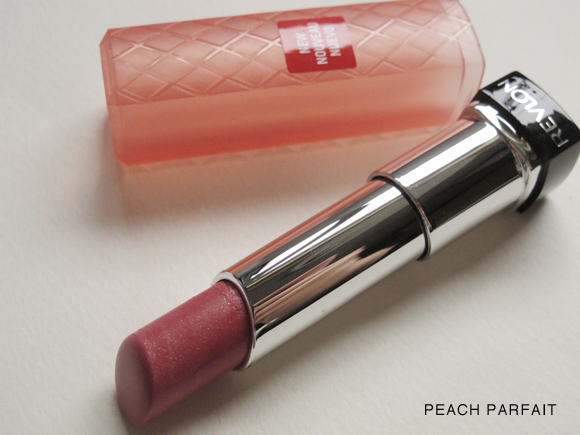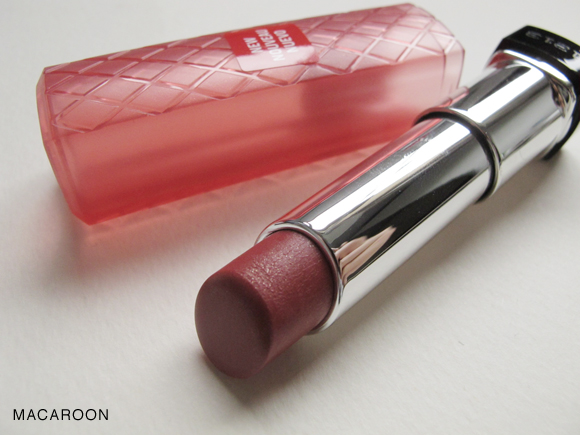 Collective quick swatch of every lip butter I own currently
I think I have a good range of shades, the beigy nude, pinky nude, a my lips but better shade, and two darker intense shades...YAY!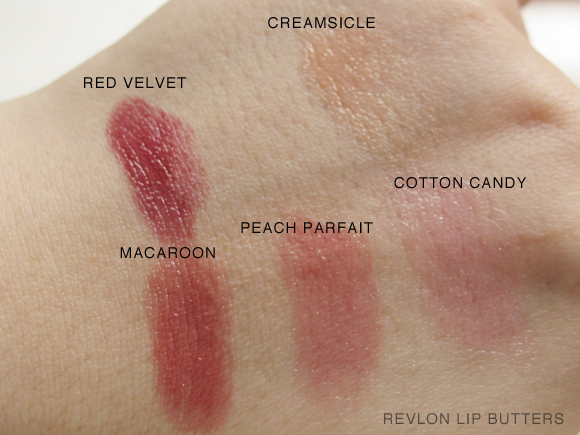 Hope this has been helpful, and thanks for looking!