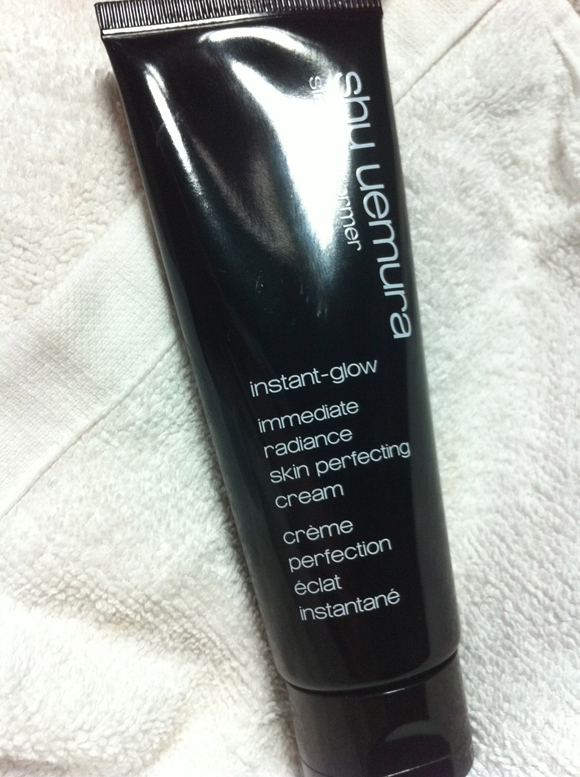 Hi!
This is a review of Shu Uemura's Stage Performer - Instant-glow Immediate Radiance Skin Perfecting Cream (I shall only refer it to "Radiance Skin Cream" later on...what a mouthful of a descriptive product name!).   I had purchased this back in Dec when I was in Hong Kong.  And prior to that, this is a product which have often got my attention whenever I go to a Shu Uemura store or counter.
You won't find this product displayed among their makeup section.  Instead it is usually placed together amongst their skincare range - and yes, indeed, this is more of a tinted moisturiser type of product.   It contains 50ml of product, I can't be sure about local prices here (I think should be over S$70 correction >>>  it is S$88).  The packaging is a plastic tube, and you just squeeze out a tiny glob of the product and blend it all over your face after moisturiser (I avoid this around the eyes).  And I usually follow with a tiny bit of liquid foundation for more coverage.
From the website description:
Glow from the inside out! Stage inspired multi-functional beauty cream to enhance makeup finish and deliver a natural glow.  Contains Ginko leaf extract to fight oxidation, instantly skin appears more luminous, translucent and smooth, provides 24 hour lasting moisture.
*********************************
As you can see below, the product is mostly a white cream when you squeeze it out of the tube - and there are also little brown bits.  This amount you see is enough for my whole face.  The brown bits sort of 'burst' when you blend out the product, and it turns into a skin color.  Such products aren't really a novelty, I think Soap & Glory has a tinted face bronzer like this, and one of the Origins face cream product has similar properties.
It is a very smooth and creamy product.  I use my fingers to dab dots of this all over my face.  Then I work quickly and gently to blend this all over my face in smooth strokes, to create a thin film all over my face.  I try not to overblend or overwork it into my skin for some reason.  I guess I didn't want to interfere too much with the smoothness of the product.
What I do notice immediately, and how my complexion is even-ed out, due to the tinted nature of the cream.  I also noticed how my pores is also smoothed out, and my skin looks smoother and glowy.  This makes the perfect base for my liquid foundation. And if you have very clear skin, you don't even need any foundation afterwards.
This is one of the best primers I have tried (I use the word  'primer' in terms of its function, as a makeup base, though perhaps this product may not necessarily be invented as a primer).   It enhances  the finish of my foundations, and because it is quite an emolient product, I would not use it with my richer creamier foundations -- and I think it would be fabulous under a powder foundation too.
Do note, this is not a "oil-control", "stay matte" product.  I do need to blot my face maybe 4 - 5 hours throughout the day.  If you don't like a naturally dewy smooth look to your skin, or have extremely oily complexion you might not like this product.  If you have a bit of dry skin, and you want something to perk up your skin, and add moisture, this is something you want to check out.   I personally like it even though I have an oily T-zone, because I really like the look of fresh clear skin (or rather, trying to 'fake it' hur hur hur).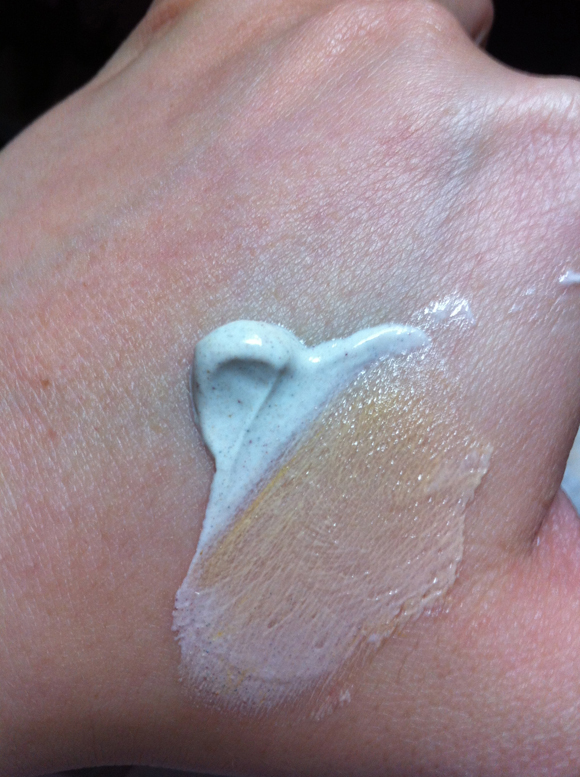 A pic I took hastily one of the many mornings I have been using this product.  I think you can tell the luminosity, and the natural radiance of the skin appearance.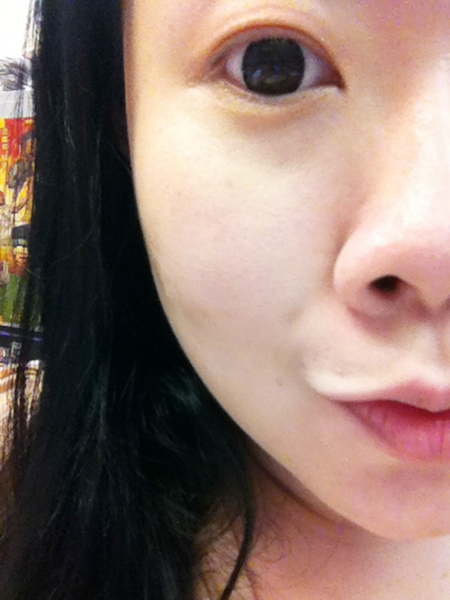 And another picture with the full works.
I can tell the appearance of pores have been minimised when I examine my 'pores' areas closely in a mirror, and when I take pictures (you know how the macro settings are so unforgiving to pore sizes) and I realise that in photography and in real life, visually, your skin just looks a lot smoother.
I can't help but think of Clarins beauty flash balm as I was reviewing this product.  They are different products, I know, but both fall into that category of skincare bases,  and I think, for now, I can say that I much prefer the Shu Uemura radiance skin cream.
I hope this review has been helpful, and thank you for looking!