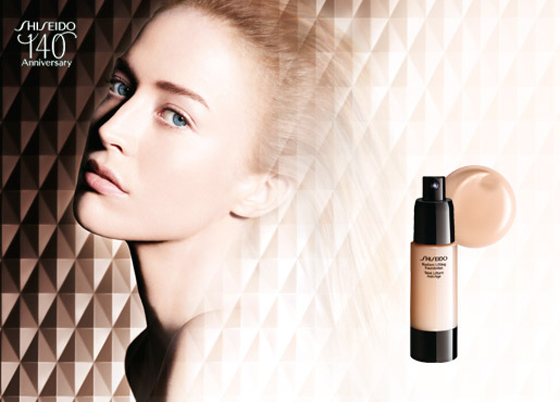 Hi hi!
This will be a review of the new Shiseido Radiant Lifting foundation which I recently received.  I have only recently got to using it regularly, and am ready to give my complete thoughts about it. </p>
Here is a quick description of the foundation:
Revive your skin with light. A revolutionary anti-aging foundation with innovative light technology to eliminate shadows and give skin a radiant, youthful glow. Radiance Reflecting Powder provides a soft-focus effect and luminosity to wrinkles for a more youthful, lifted appearance. Offers a smooth, radiant finish for 12 beautiful hours and a rich moisturizing effect for 24 hours.Smooth Wrap Oil, Hydroxyproline, and Rose Apple Leaf Extract provide abundant moisture to the help counteract wrinkles and firm the skin.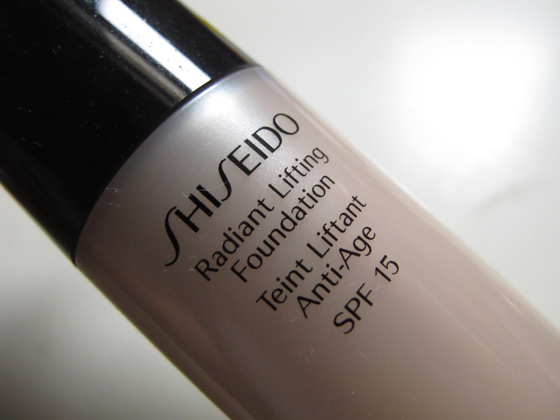 my shade - O 00 very light ochre - which is a very light neutral to yellow tone shade.   It might look slightly lighter than my skintone.. and I could also go for their beige shades (B 00).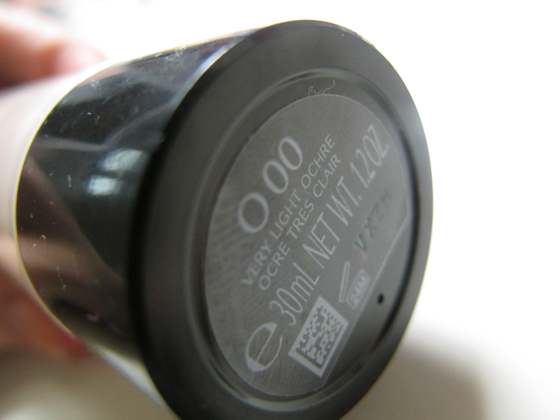 quick swatch on my hand - the consistency is quite cream and thick.
A little of the foundation goes a long way.  I only use 1/2 pump to give adequate coverage to my whole face.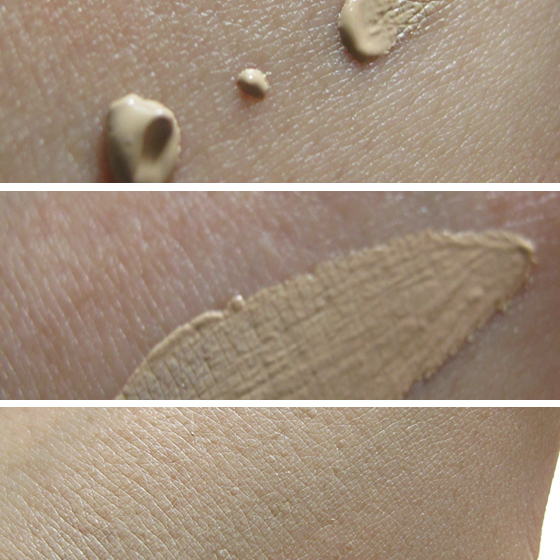 And applying the foundation on my face - 
I always use a foundation to apply, blend and buff the foundation into my skin.  Here, I am using the Shiseido foundation brush. 

This is how my face looks like after the foundation is buffed into my face.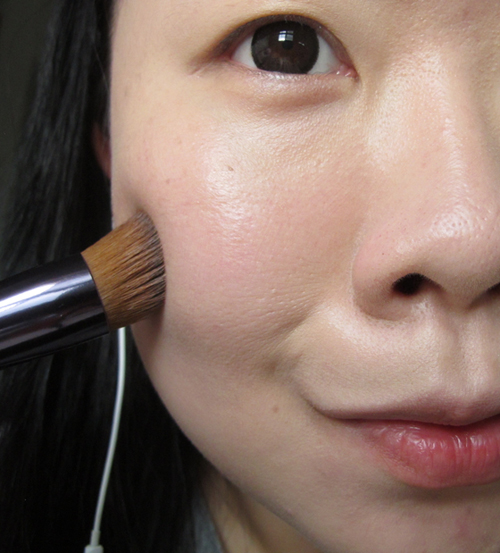 Overall thoughts about the foundation:
The foundation gives medium to full coverage (but not thick).  I prefer medium coverage for my foundations, so I only use 1/2 pump as earlier mentioned.  On areas where I want more coverage (eg my forehead) I will build up over that area only.  It is best to start with a little, and build up bit by bit.  When I first use this foundation, I kind of went overboard in the amount I used, and the finish ended up a little streaky and patchy.  However, as I cut down the amount of product I used, the coverage and finish is much more flawless and smooth. 
It is able to cover most imperfections, if not all, on my face, especially the faint spots and freckles. 
Speaking of flawless and smooth, this foundation gives a very smooth, almost matte finish which lasts the whole day (and with blotting twice over a 10 hour day).  I would say that the foundation looks fresh on me for a good 6 - 8 hours.  It did not oxidise on me at all. 
The foundation is very long lasting.  It is one of the foundations I would reach for if I am out the whole day. 
If you like Chanel Matte Lumiere, Estee Lauder Double Wear (but Shiseido is less heavy), MUFE Mat Velvet+, Clarins Ultra Firming liquid foundations, then you will like the Shiseido Radiant Lifting foundation too. 
Overall, I highly recommend this foundation.  If you want something that gives a good coverage, and lasts through a long work day, then this foundation is a steady performer. 
To finish off the whole look, I picked out a few other Shiseido products in my stash. 
I used the Maquillage aura powder to lightly set the foundation (though I normally use my chanel loose powder, which works just as well), Shiseido bronzer, and the lacquer rouge in RS404 Disco. 
Here is the complete look.  I kept the eyes and cheeks simple. Just a simple winged liner, and the bright pop of colors on the lips. 
xoxo</p>
That's all, and hope this review has been helpful!
Hope everyone is having a nice Sunday. 
Thank you for reading! 
<p>