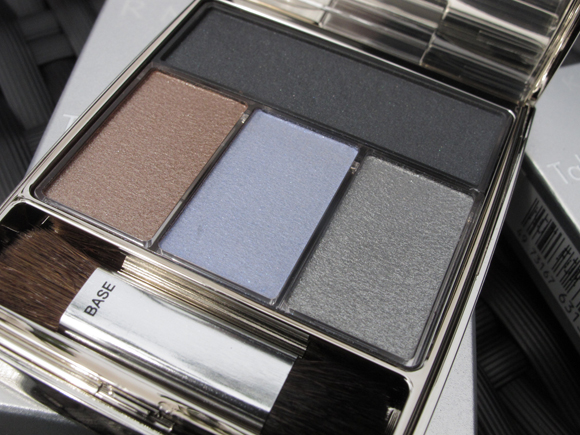 Hi hi
This entry features close up pictures and a look which I did featuring the RMK SS2012 eyeshadow palette.  (link here for the sneak preview entry) I got my palette in 03 Gray, which contains a variety of pastel sparkling shades, and a gunmetal grey base shade.
I also used the brushes that came with the palette, which I am very impressed with, because they are made of natural hairs, and are pretty soft and dense.  My only gripe is that the brush is tiny - well, it has to fit into the palette after all.    The brush was able to pick up the eyeshadow very well, and apply smoothly onto my eyelids.
I applied the base color which is the gunmetal gray on my lids, and then I applied the lilac shade on top of it, and blended it up to my crease.  I used a pale shimmery shade just under my browbones.  The eyeshadows are quite smooth despite the shiny bits, and the colors while pretty, runs a little on the sheer side.  I only used a colorless neutral eyeshadow primer before applying the eyeshadows, but you could use a colored base if you want the colors to show up more.
However, as this is a 'spring' look, I kept the light sheer-ish color in line with the theme.
Overall, the palette offers a good selection of neutral and colored pastels, and they work well together and on its own.
All products used would be listed at the end of this entry.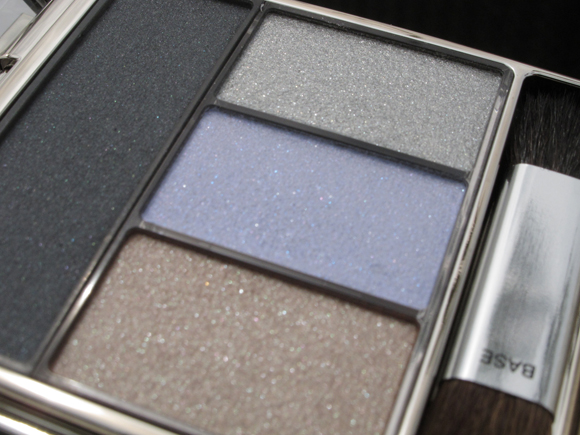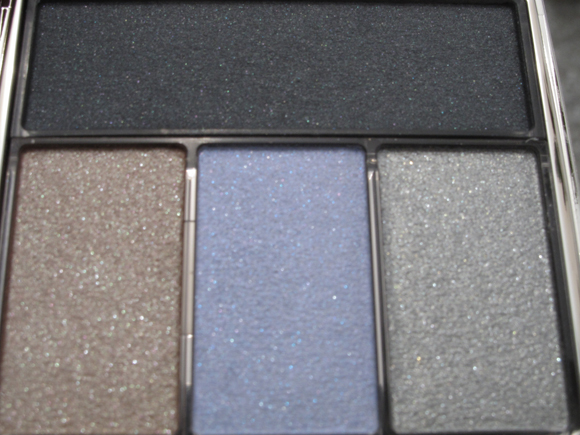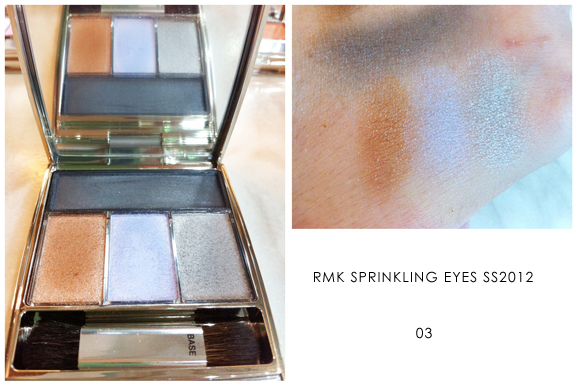 All products used:
Base - Laneige BB Cushion, NARS Sheer Glow Foundation, Ettusais Loose Powder
Concealer - Shu Uemura Pro Gel Cealer
Lips - Clinique Almost Lipstick in 37 Luscious Honey
Cheeks - Laneige Styling Romantic Blush 01
Eyes - NARS eyeshadow primer, Browbone highlight UD Sin from Naked palette, RMK Sprinkling Eyeshadow Palette 03 Gray, MAC Black Swan Liner, Anna Sui Perfect Mascara on lower lashes
Review of the Laneige BB Cushion will be up soon!
That's all, and thanks for looking!!