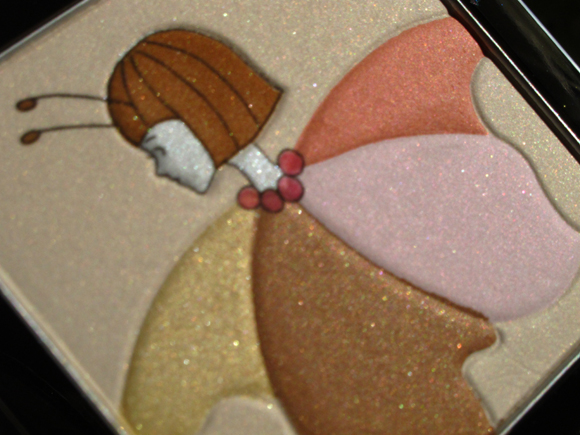 To celebrate RMK's 15th anniversary and its dedication to the beauty industry, there is the launch of a limited edition anniversary collection.  Two striking palettes have both beautifully crafted and sealed with intense craftsmanship and lots of love.
The 15th Anniversary Cheek Palette comes in 2 shades of soft vibrant Pink Coral, and chic Brown Beige.  Simply brush over the embossed flower fairy.  There is a blend of 6 petals in different tones and textures to help update your look for a beautiful Spring glow.
The cheek palette retails for S$85 and is currently available at all RMK counters.
I got mine in 02 Brown Beige.  If you want to see how 01 Pink Coral looks like, check out Mag's review and swatches here.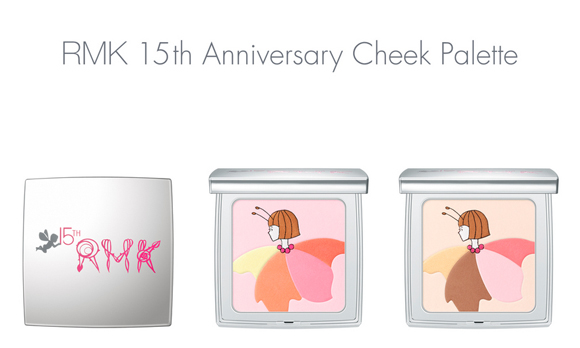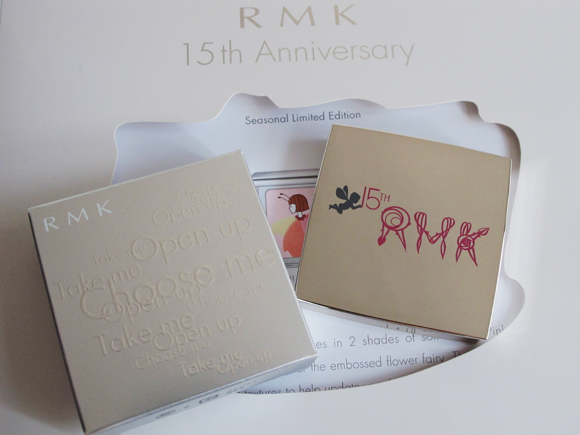 the cheek palette features a cute fairy with a 'cape' that consists of 4 petals of a pale gold, pink and peach, with the brown petal being the more intense shade.  The background of the palette is a flesh tone shade that pretty much matches my skintone.  the fairy's head and face is an overspray, once I swiped everything together, you are left with a white highlight shade.  Yes, I swirled the whole cheek palette together for this swatching and photo-taking session.    The bead necklace she is wearing is also an overspray.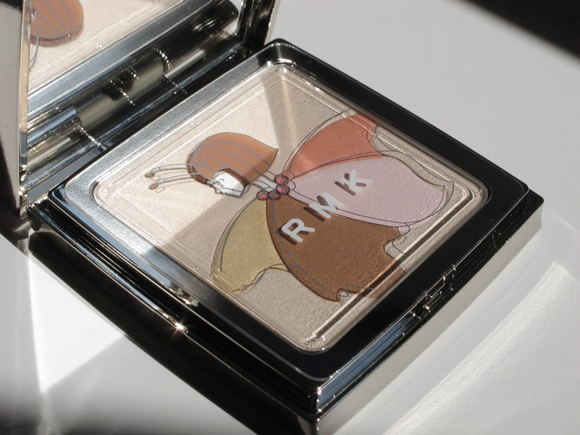 let's look at some close up photos of this beauty before the defined lines and shapes are gone!
the whole palette contains very very fine irisdescent shimmer
and it is very very smooth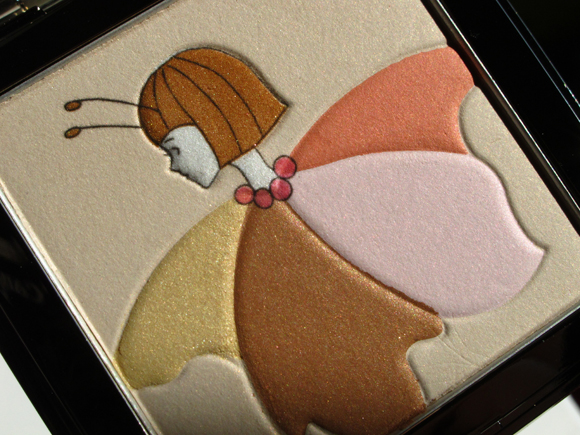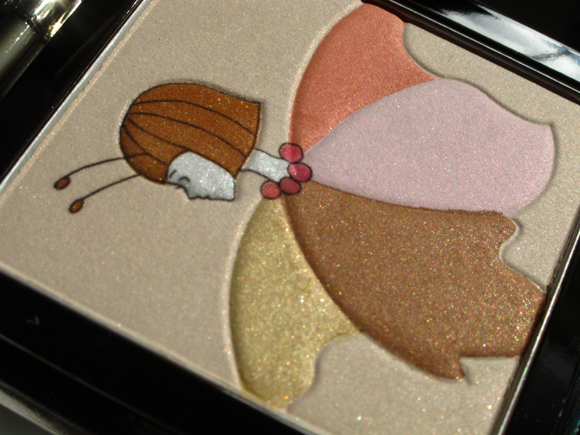 for the swatches,
I just swiped with one finger, all over the palette.
ALL OVER.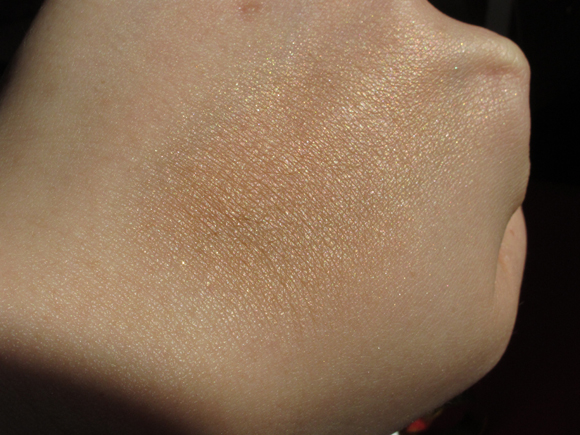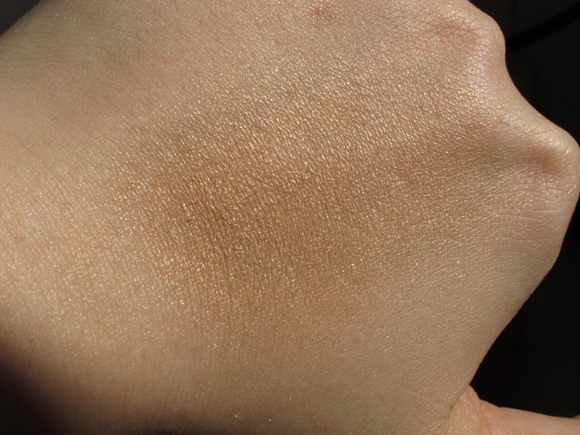 and slightly blurry shots to show the irisdescent and fine shimmer
the palette is super smooth and finely milled
The color shows up a pale bronzy shade on my hands, and because it isn't too shimmery,
I would use it as a light bronzer on parts of my face to see some healthy glow to my cheeks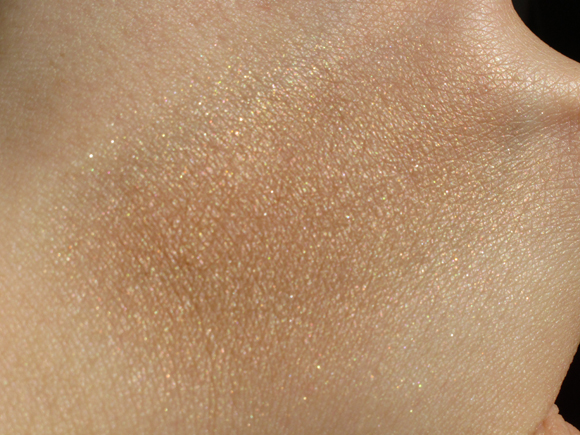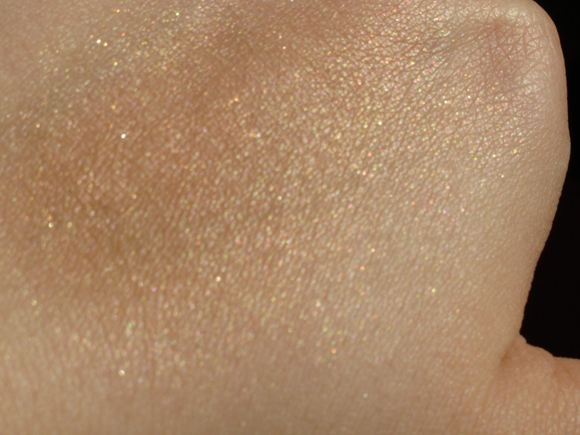 and what's left?
see, this plastic cover is good for something -
because when the cheek palettes is all used, and you can't see the fairy design anymore,
the plastic cover reminds you of the beauty of this cheek palette!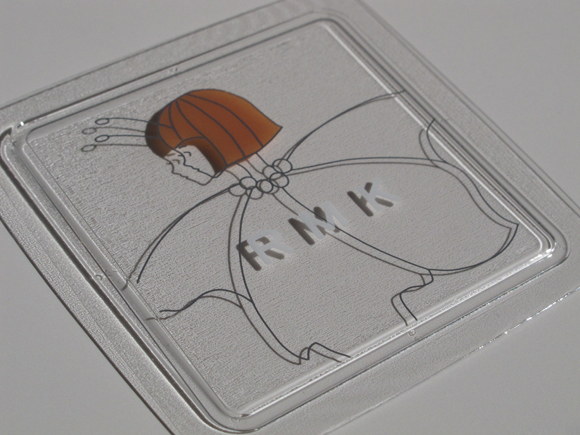 what's left -
so now you see the six shades of the palette
the white fairy head, the beige background, and the 4 petals of the fairy cape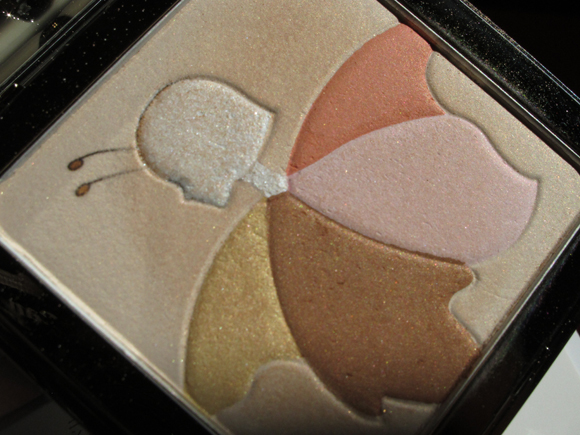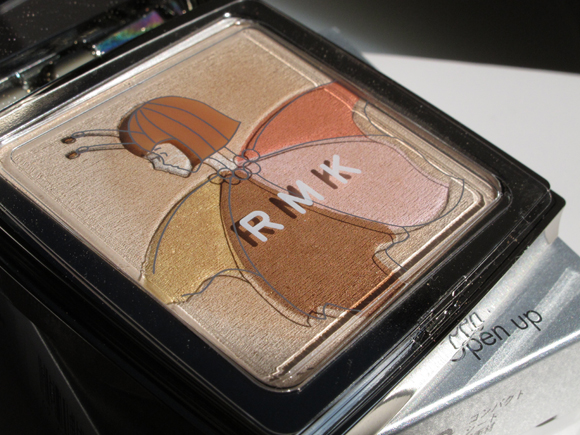 and if you spend more than $220 at RMK, you will receive this pretty bag too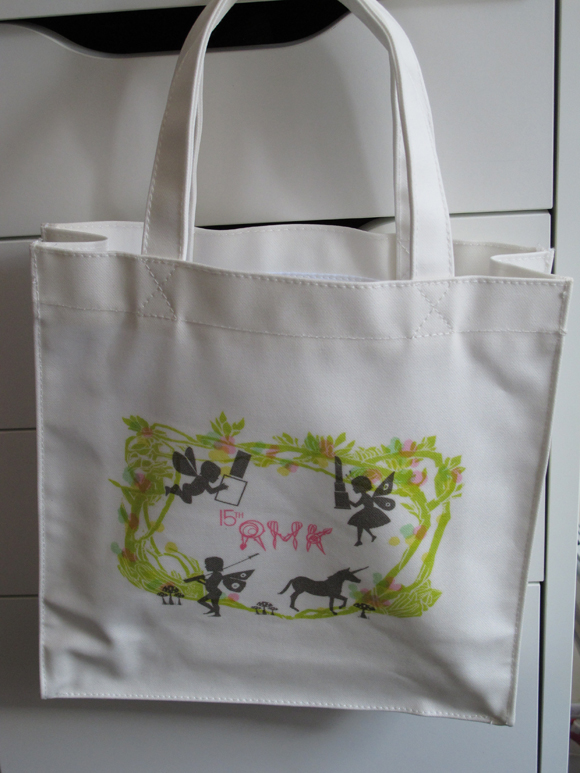 I hope this entry has been helpful.
Thank you!