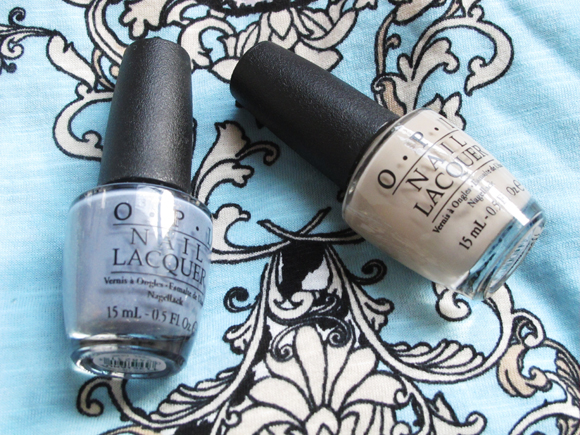 Hi hi!
I was good and only picked two colors from the latest OPI Holland collection.   I got a nude and a blue with some gold glassy looking specks --- super pretty, and I am very very happy with my purchase!  (and let's face it, I also picked them based on their cheeky names)
The light blue is I don't give a RotterDam, and the nude is Did you 'ear about Van Gogh
I ordered mine from Nail Vibe (link here!)
And since I only got two colors, I am also link you to Ommorphia's beauty bar for swatches and review of the full collection -- there are some pretty cool wicked shimmering shades in this extensive collection.
the shimmers review & swatches
Photos & swatches: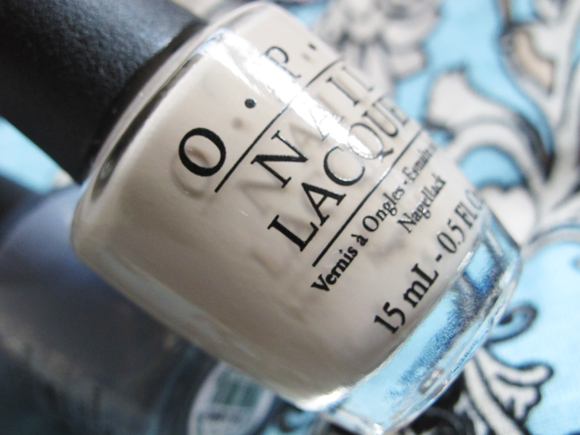 I am very pleasantly suprised and impressed by how nicely the gold specks are showing up on my fingers.  I am currently wearing I Have A Herring Problem on my toes from a pedicure session, but I can't help but feel like the color look a little dull after a few days.  But this lighter and fresher blue is much glossier IMO.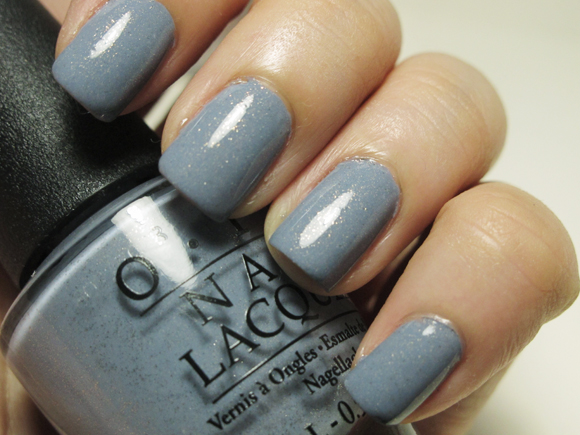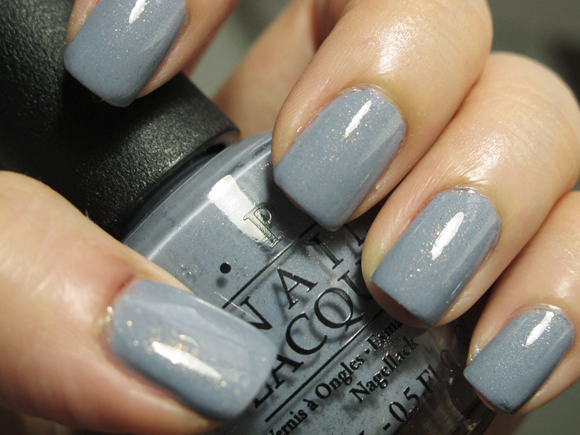 And this is did you 'ear about Van Gogh, which might look greyish nude or a very cool toned nude... it is super creamy and almost a one-coater.  Applying two thin coats would be perfect.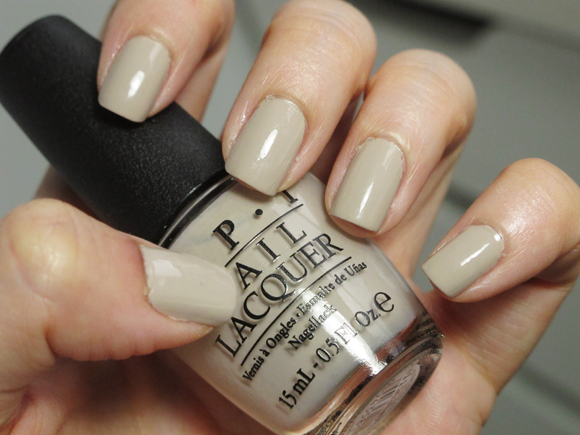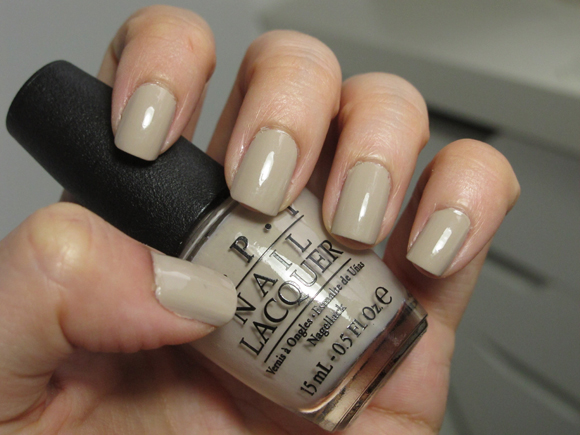 (don't ask  me why I need so many shades of pinks and nudes and everything in between -- they are my weakness!)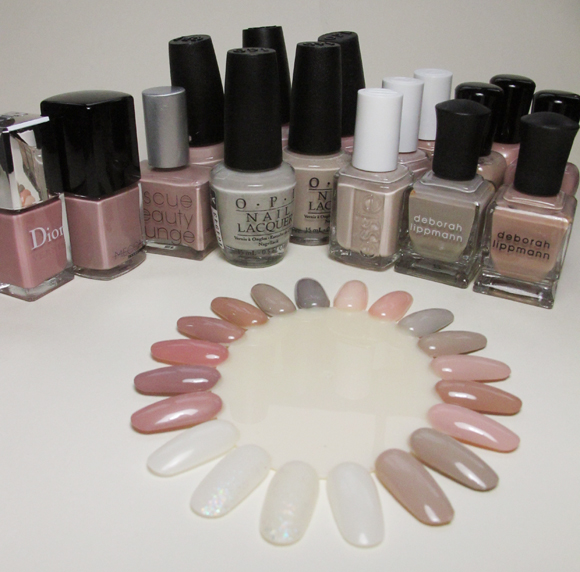 Some comparisons - no dupes, I think.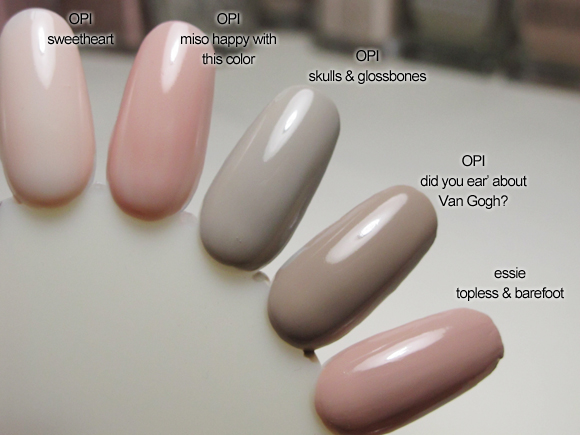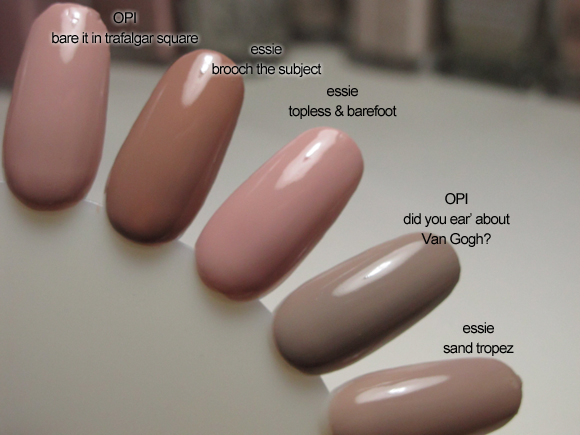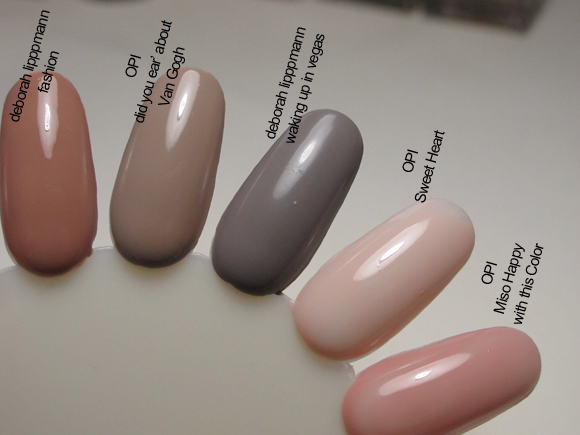 What did you pick up from this collection, and which are your fave?
Thanks for looking!