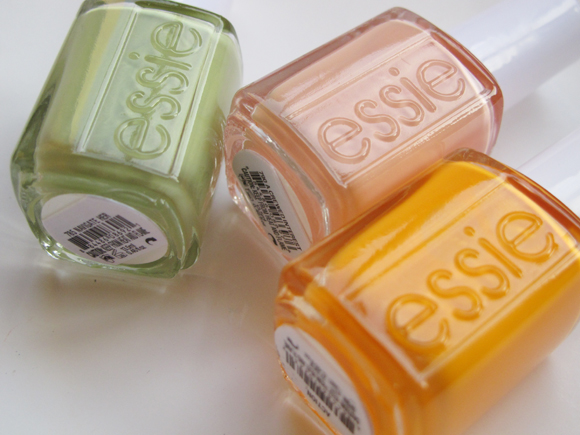 I purchased 3 new Essie nail polishes lately, it's really becoming one of my fave 'drugstore' nail polish brands to regularly make purchases from - I like their smoothy creamy colors, and the names always suck me in.
My favourite place to get Essie nail polishes - in case you are wondering - because they aren't always readily available in person from the nail polish suppliers at Scape Park (Dyon), or PNC (Chinatown).
Timtam blogspot - Sg seller - she is amazingly fast and effective, and you receive your order within 2 days after making payment. And she often stocks the latest collections very quickly.  She sells other brands like OPI, Orly, China Glaze too.
The Essies are normally $11 each but I think I got mine at around $9.50 each because of some promo discount going on.
http://timtam00.blogspot.com/
Nail Vibe http://www.nailvibe.com/shop/
Two of the colors,  A Crewed Interest & Navigate Her are from the Essie Spring 2012 collection
Essie Action - the neon orange is from the Poppy Razzi collection (4 neons)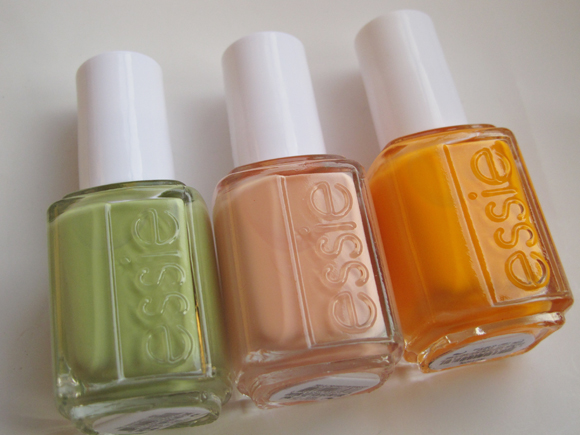 [all swatches are taken with Nail Tek II base coat, and Seche Vite topcoat]
Navigate Her
A milky pastel green that leans quite warm.  Very cream, very opaque.  I don't have anything in the exact same tone in my stash.  Illamasqua MILF is more minty cool toned, and so are many of my other pastel greens that lean towards teal or blue.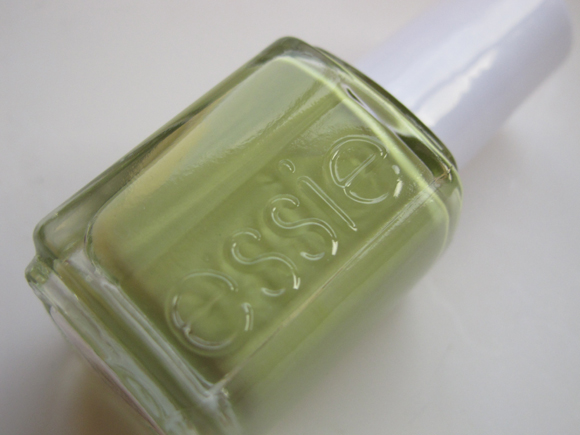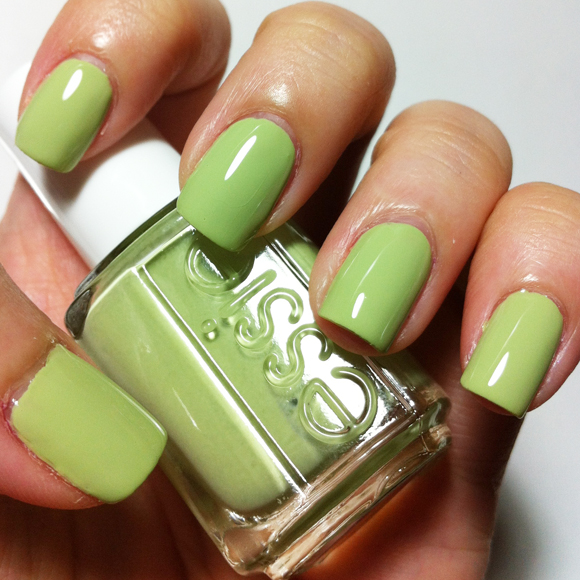 A Crewed Interest
A little thin in terms of formula, I needed 3 coats for full color payoff.  It is a pale peachy beige, and super glossy.  I like this shade on my skintone.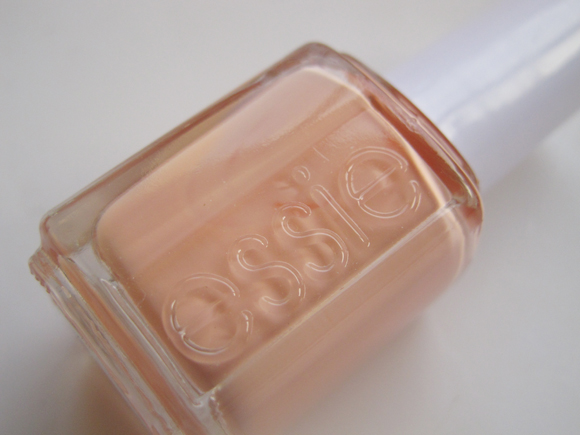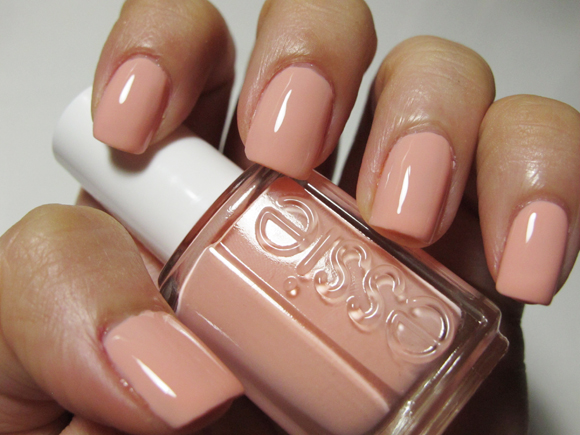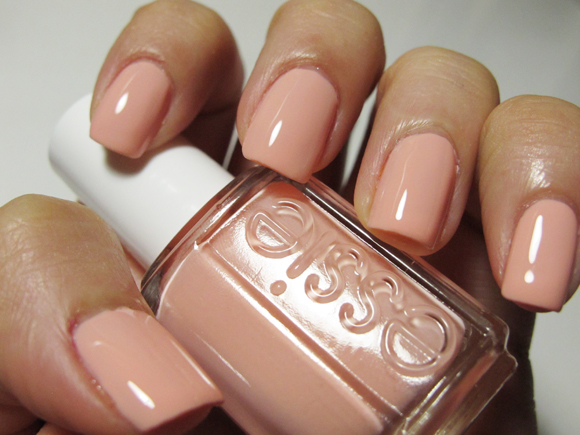 a comparison of Essie peachy & pinks in my collection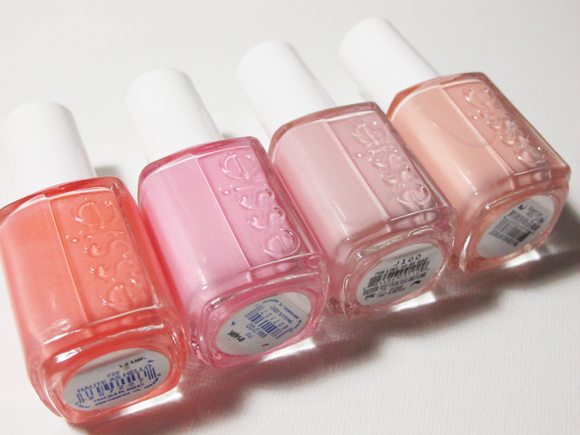 Lastly, we have Action - a highlighter neon orange.  I painted this over a white base to give the color a truer payoff, and pop.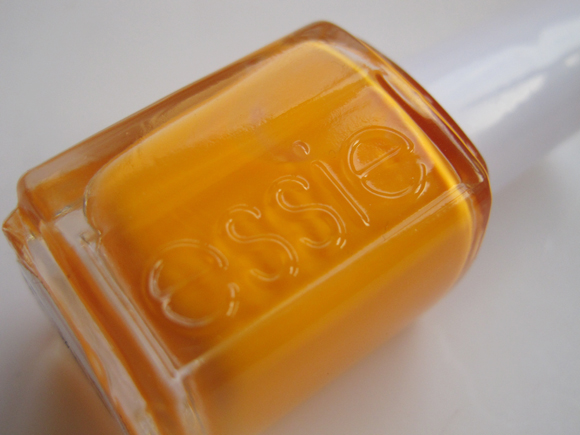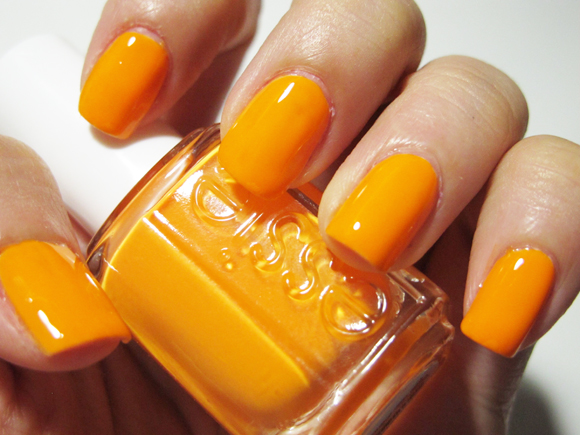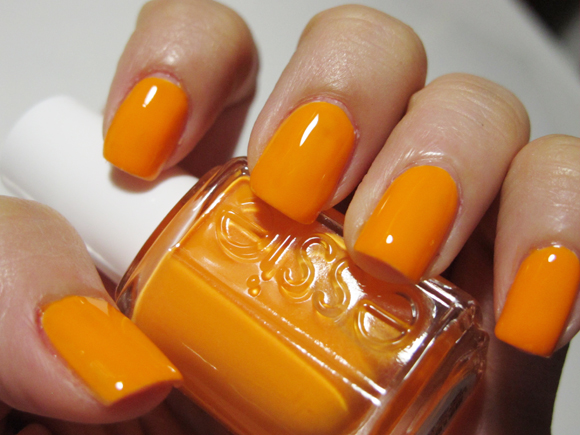 What are your fave summer nail polishes?
Hope this has been helpful, and thanks for looking!