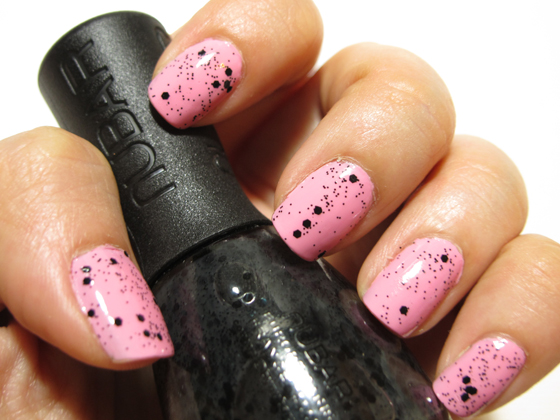 I bought the NUBAR Polka Dot Black polish a while back, and it was very funny how I went about getting it, I literally typed in my google bar, 'where to buy nubar polish' and this UK based Nubar retailer site popped up, and it offered FREE INTL SHIPPING, but not wanting to be crazy and order a whole bunch, I stuck with my one and only wishlist item and placed my order.  I think the package came in a week, whilst I was gone in TW. 
It retails for 8 pounds, but with the FREE INTL SHIPPING (I really can't stress that enough) it's totally worth it. And makes me want to buy more NUBAR polishes. 
Anyway, back to the polish, it is a black glitter polish suspended in a clear base, though it looks greyish in the bottle. 
It looks fab layered over creamy pale pastel colors, for that 'cookies and cream' or some kind of chic interesting girly manicure.  
I had to apply 2 coats for the bigger glitter bits to show up more. 
But I love love love it. 
Website link here click click click!   [Nubar-Nailz]
Photos & Swatches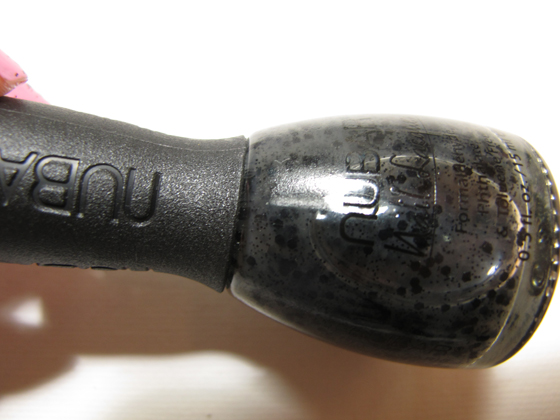 and back to my pretty manicure
It's a glitter, but yet it isn't blingy. Which makes it interesting. :)
Pink is OPI Pink Friday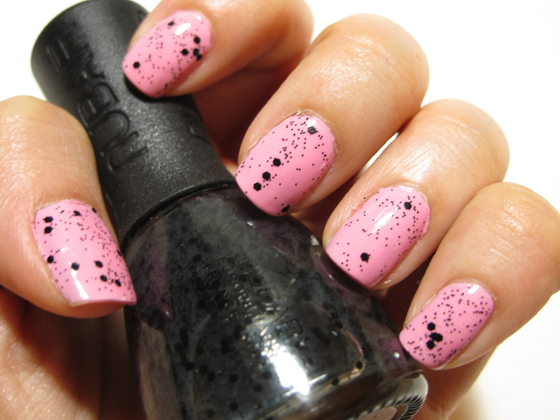 another combo which I did for fun
grabbed the pic off my instagram
I used Essie Instant Hot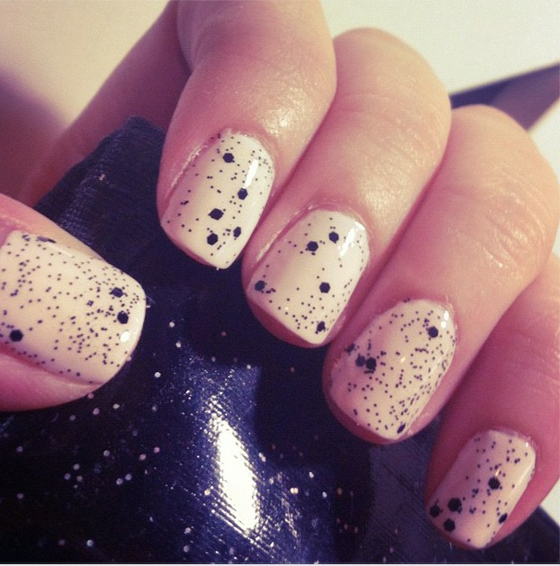 That's all, and thanks for reading!