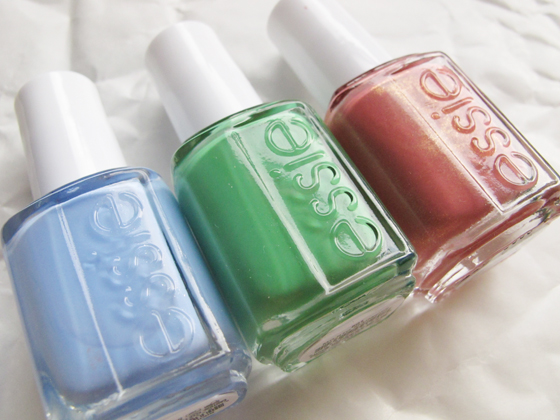 Hi hi!
I picked 3 colours from the Essie Summer 2012 Collection - I was instantly drawn to the bright baby blue!  The other two colors, I had to think quite a bit about making the purchase, finally onlin swatches and reviews won me over.  
The formula on all three are excellent.  Two coats gave me perfect colour payoff. 
Bikini so Teeny - a pale periwinkle creamy blue.  It has very very fine blue shimmer bits, which you can't really see after applying on your nails.   It might streak or give some bald spots, but a careful and even paint job will give you the most perfect pop of pale pastel blue.  AMAZING. 
Mojito Madness - a bright green that isn't too kiddy.  It dries a shade darker than the color in the bottle.  The formula is amazing, it is a one coater, though I applied two coats for these swatches. 
All Tied Up - looks a little odd in this collection of creamy brights.  A dusty rosey color with very fine gold coppery shimmer bits.  Very very beautiful, and wearable for all occasions.  Again another one coater, but I applied two coats for swatching purposes. 
I am wearing Butter London basecoat and a coat of Seche Vite topcoat and 2 coats of color in between.
I always buy my Essies from Tammy (LINK LINK LINK)  best best best place to buy Essies locally, and her prices are extremely reasonable. 
Swatches & Photos!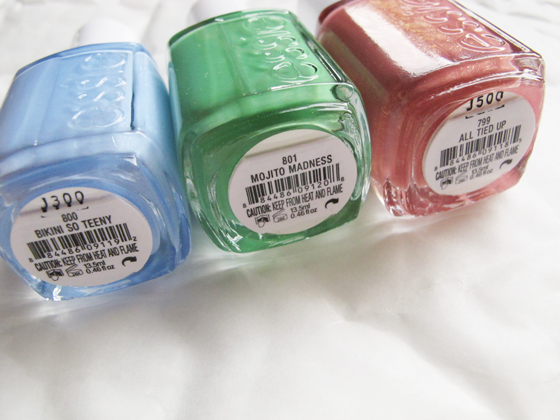 Bikini so Teeny!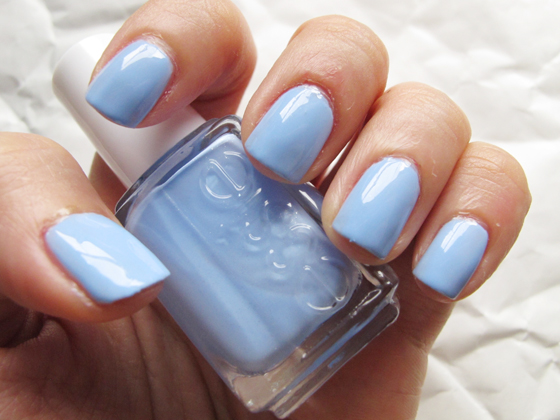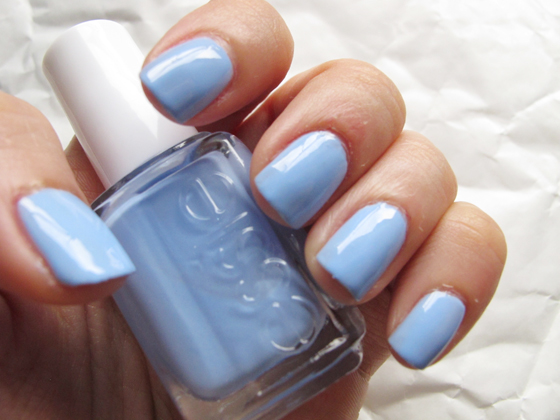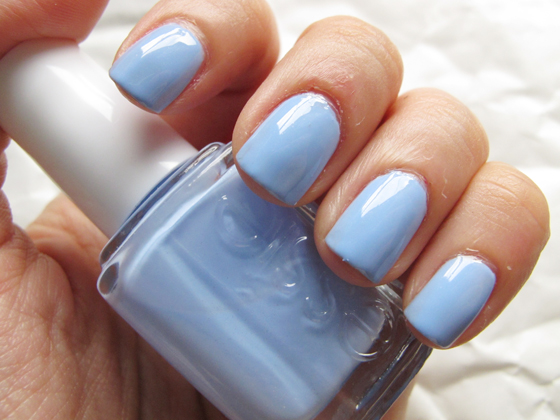 Mojito Madness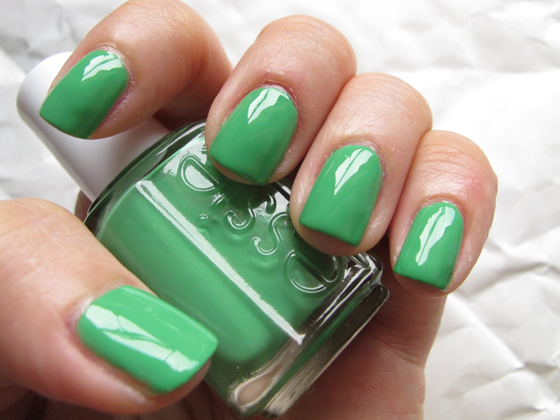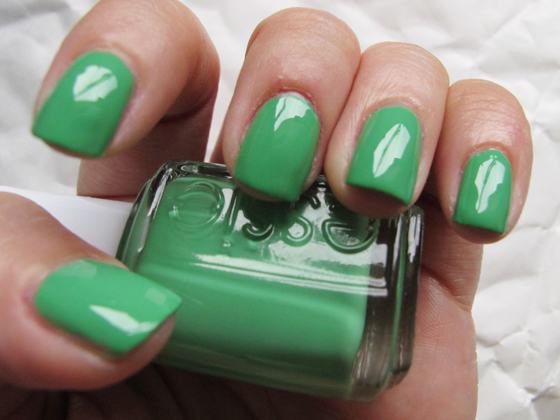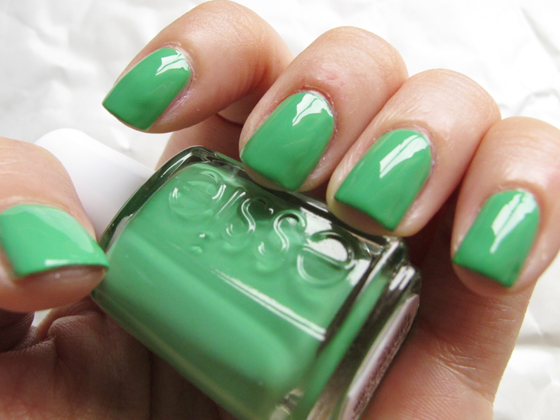 All Tied Up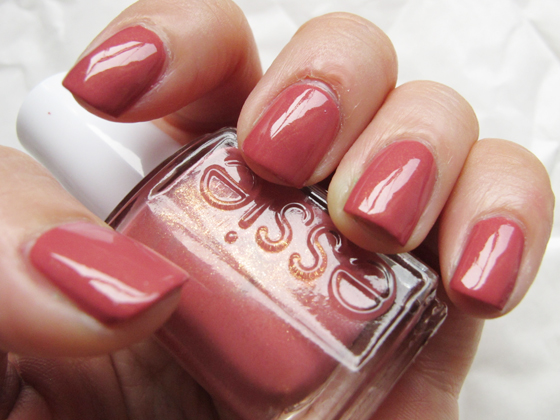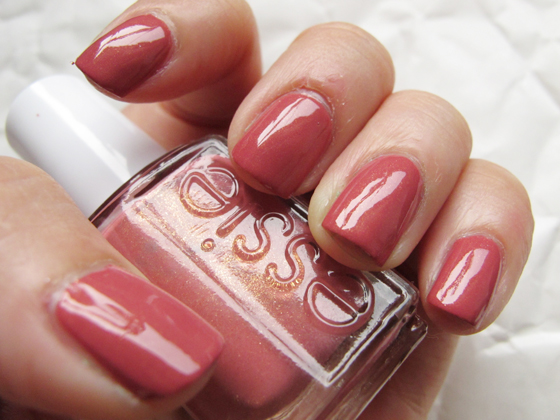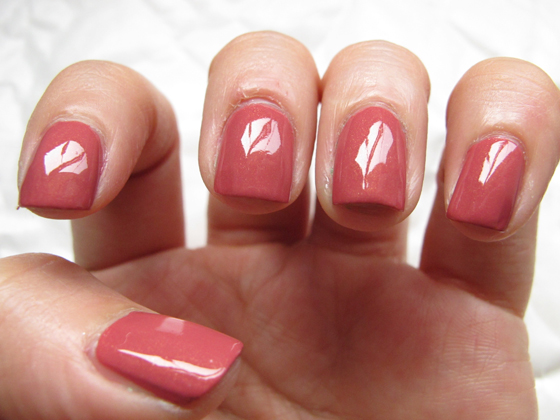 Love all three shades I picked!  
I also purchased a fourth bottle (not from the same collection)... not quite feeling the colour, so I am not featuring it in this entry.
 It might go into the next blogsale! 
Hope these swatches have been helpful!  Thank you for reading!