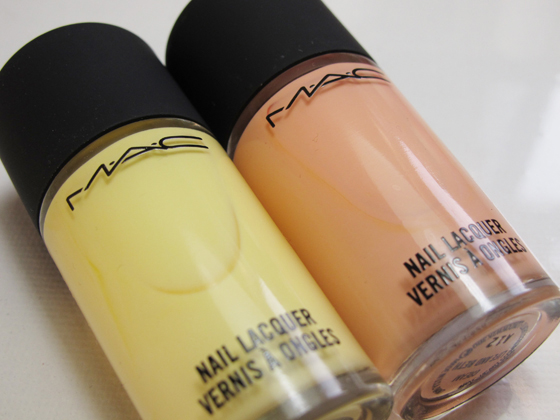 I chose two colors from the MAC's Beth Ditto collection - well, one of them is a gift, and I got the other myself.  I had quickly swatched the colors on a piece of tape when I was at the counter, and the other two colors seem to run quite sheer, and potentially streaky.  These two have the kind of creamy milky, even on the thicker side in terms of the formula, which I much prefer. 
I also like that they both look so complimenting together.  A pastel milky yellow, and a creamy milk pale orange - it seems like I can't get enough of these pastel shades lately. 
Here is a picture of the rather creepy looking Beth Ditto with her made-up hand below: 
And the names of the colors?  Love them! 
All swatches here are taken with Butter London top coat and base coat, and 2 coats of colour.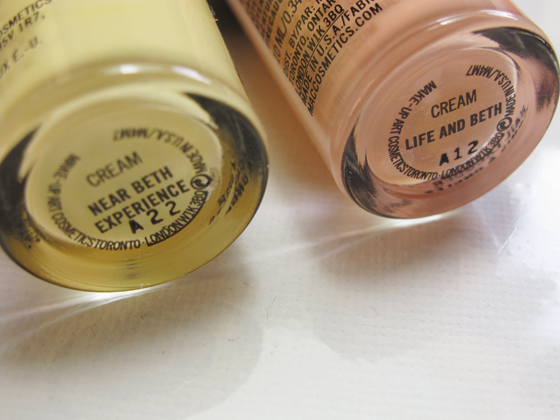 Near Beth Experience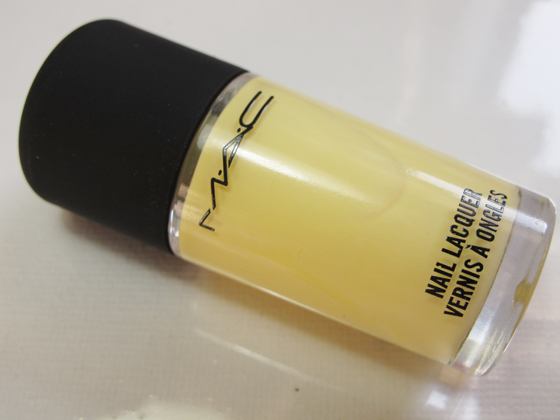 These can be a little tricky to apply.  You need to work fast, and also let each layer dry first.  Otherwise the polish is prone to bald spots and a gunky surface.  Even in this pictures, they look a little gunky, because I didn't really wait for each layer to dry, and my nail surface isn't the smoothest right now.  The glossy topcoat does help to make everything look smoother and shinier though, so I really recommend using a good topcoat. 
Also, I personally think these stark milky pastel shades best suit short nails.  They also tend to make your skin look tanner.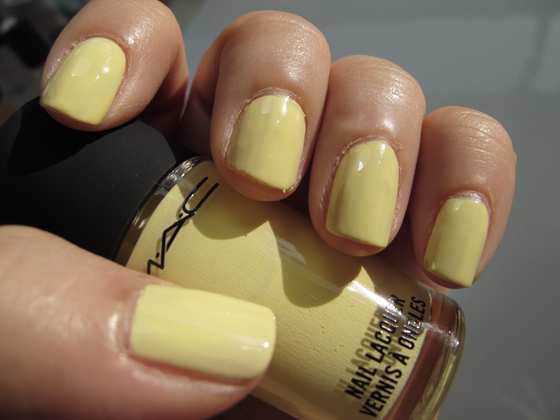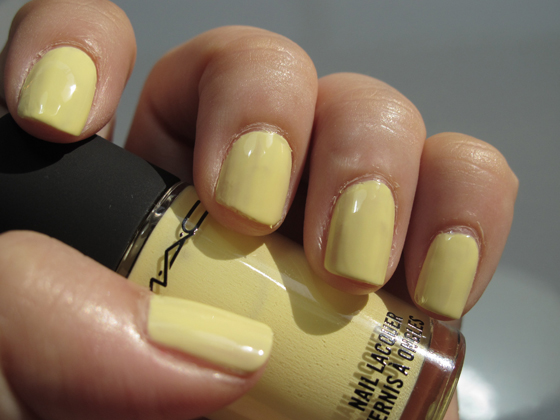 Life and Beth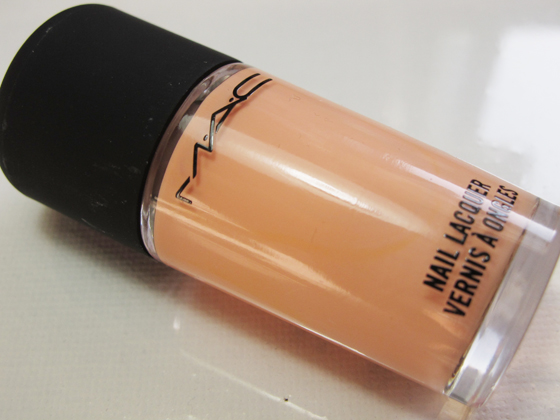 A very pastel true pale orange 
no hint of pink and red 
It was a little difficult to capture the true shade though, because the color keeps showing up darker.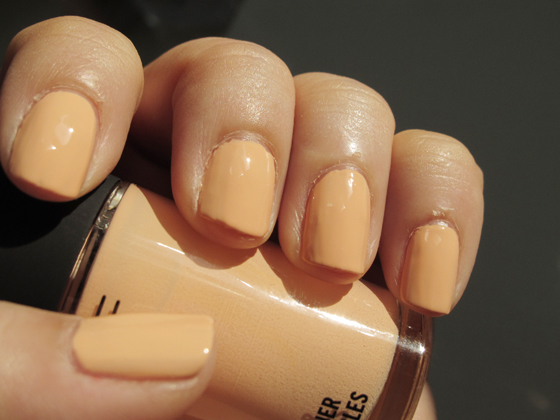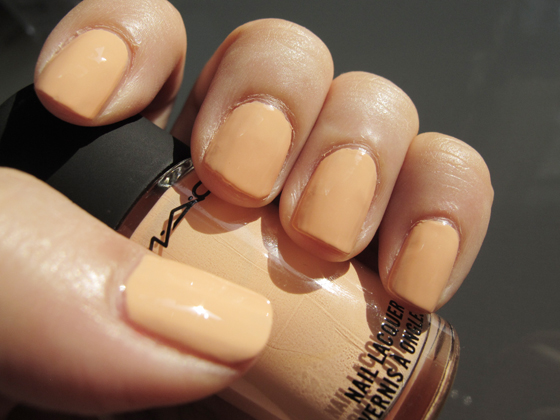 a few comparisons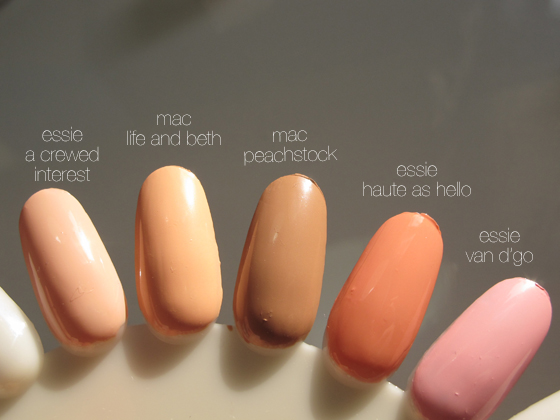 as you can see here, any mistake or nicks is magnified like 10 times on this type of milky color
a good idea might also be to use a sheer sheen pearlised topcoat to make the color look less 'flat', or look more flattering..
but I kind of like this bright crayon shades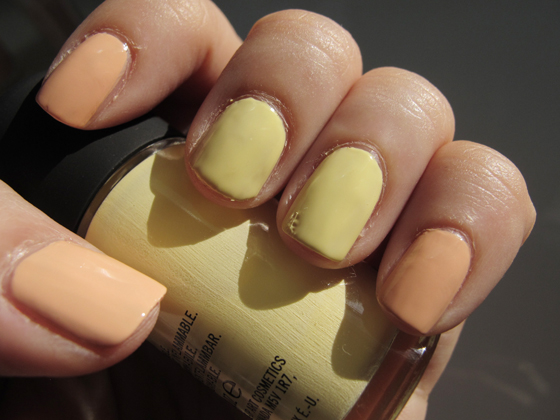 I can't seem to get enough of creamy pastels...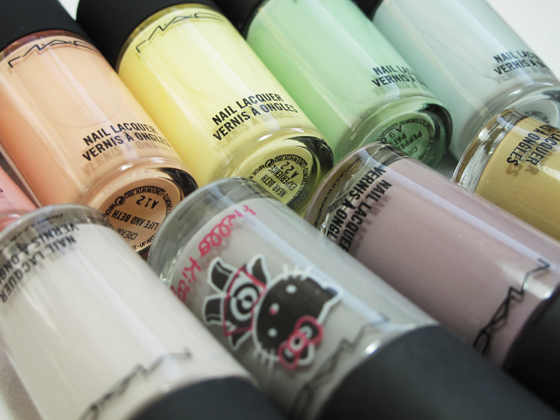 I am excited for a couple more MAC nail polish releases coming in the rest of the year.  
Hope this has been helpful, and thank you for reading!