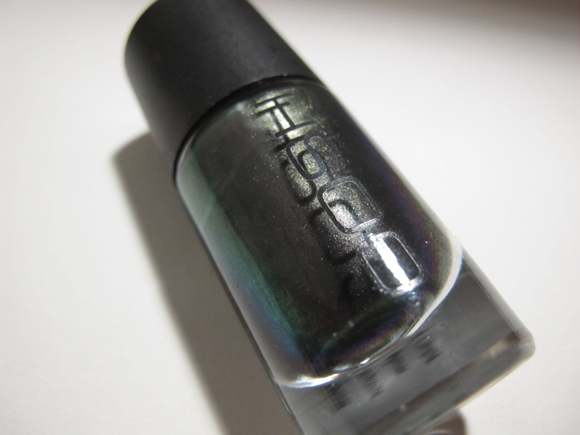 While browsing Watsons in Hong Kong, I came across GOSH cosmetics, and bought this nail polish which looks very interesting --- it gleams different colors depending on the lighting and angle... mainly it is a gun-metal shade.. but it also has a purple, green and blue undertone.
Can't remember how much it is though.... but it is a pretty 'unique' colour, and I thought I would just grab one to try out.
Two coats give opaque colour payoff, and the formula is quite smooth and creamy.
Photos & Swatches: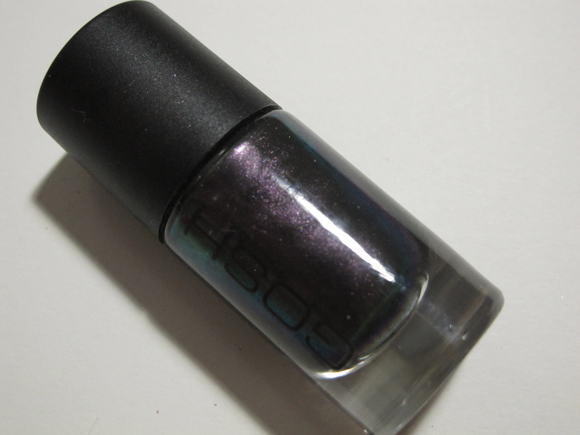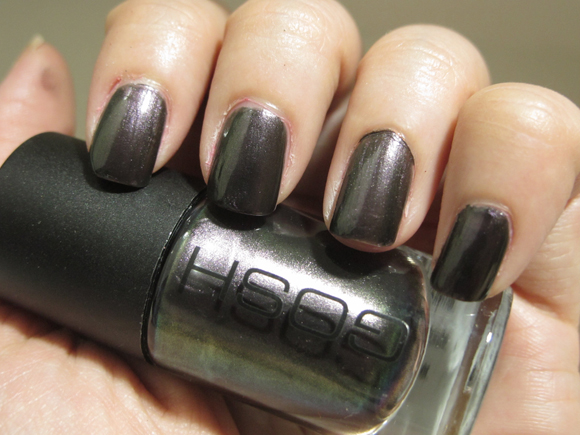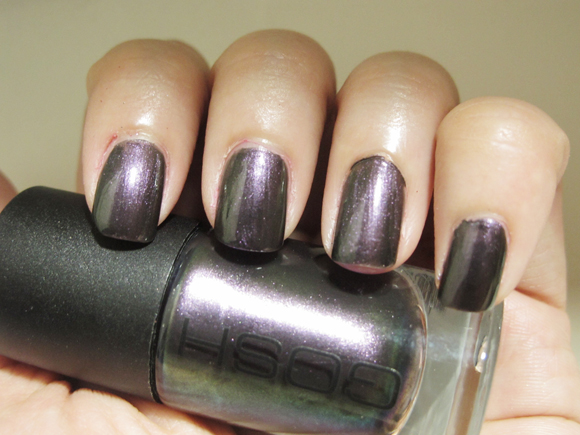 Thanks for looking!