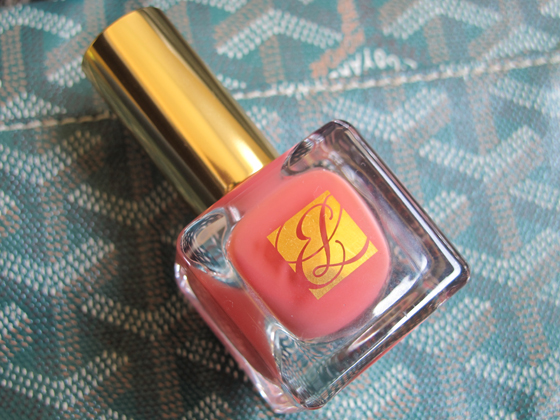 Hi hi!
Recently I can't seem to get enough of this type of peachy pinky coral color.  I used to think they aren't very flattering on me, and they probably look a little too girly for my liking.  But this color seems to be all the rage, and I think I got quite used to the shade, and start to 'appreciate' them on my fingernails. 
I probably have 6 - 8 of the similar shades from a few brands...and I can do an overview eventually.  So if you want to see a comparison, I will do that soon.  The trick to looking for a wearable, easy on the eye kind of coral peachy shade is to pick one that doesn't have too much white pigments in it, you can probably tell very easily by the texture, and the undertones.  Also pick one that looks pinky and salmony in color.  
And I think that Estee Lauder's Tempting Melon is a good example of a very wearable, flattering coral pinky shade.  Haven't heard anyone talk about this trendy shade from Estee Lauder... and if you are looking for one... I think you will love this color. 
The formula is great, and the brush makes for a smooth and easy application.  I have only own one other Estee Lauder polish (in Blue Dahlia) so I can't comment on the lasting power..but it's nothing a good base and top coat can't solve. I am really enjoying this color on my fingernails now.  And I think I might want to try out more nailpolishes from Estee Lauder (especially their reds - super classy!). 
More pictures and swatches: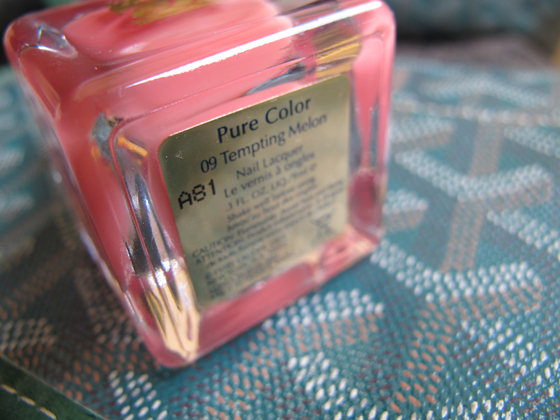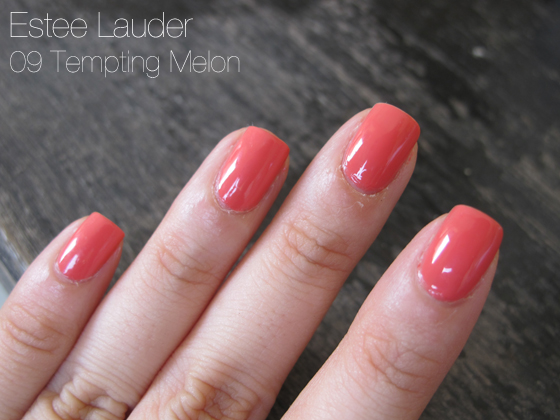 Hope this is helpful, and thank you for looking!