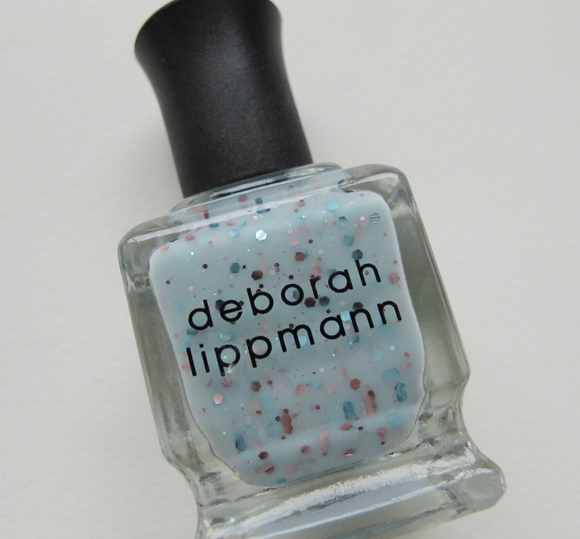 Oooo!!!
I love how pretty this is, and I am glad I managed to get this from ebay (about S$25 after shipping, just search for it on ebay).
Glitter in the Air is a loosely packed glitter nail polish, and the glitter bits are suspended in a sheer baby blue base.  It just looks so soft and sweet, and yet kind of edgy and chic.  Me loves!  It is a little hard to find on major sites where you buy Deborah Lippmann nail polish, but I was happy to get it quite easily enough on ebay.  It was just a spur of the moment purchase, and I am loving it how cute it looks.
I am thinking of buying a frilly girly cupcake stand to house my pretty nail polish...just leave some of them around on display.  When I find the perfect stand, I shall do that.
Photos & Swatches:
No topcoat, no basecoat.
I did apply a thin layer of Sephora for OPI Havana Dreams as a sheer color base for the Deborah Lippmann nail polish.  Havana Dreams is the exact same shade of sheer blue.   I did this layering because I want to avoid any bald patches or streaks when I apply Glitter in the Air.
The overall look is a jelly baby blue base, with some bits of light pink and blue glitter bits (both big and small bits) floating about because they are not too densely packed.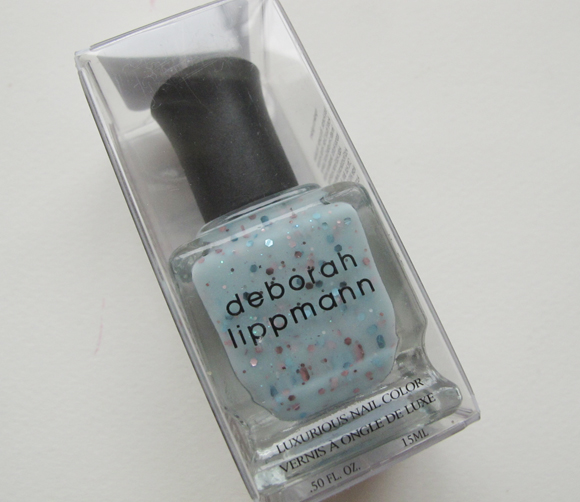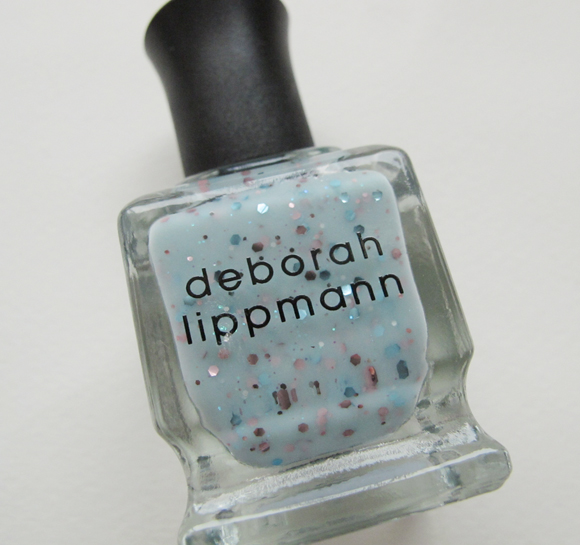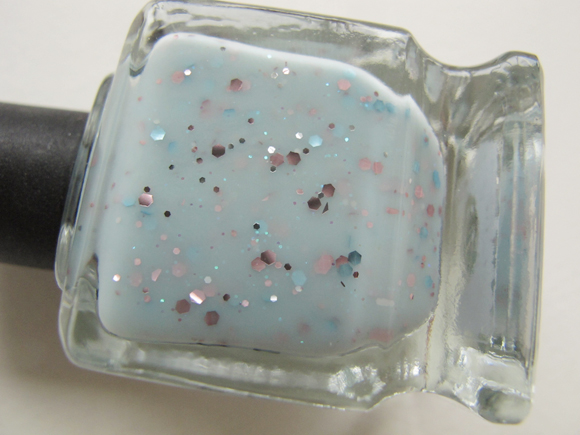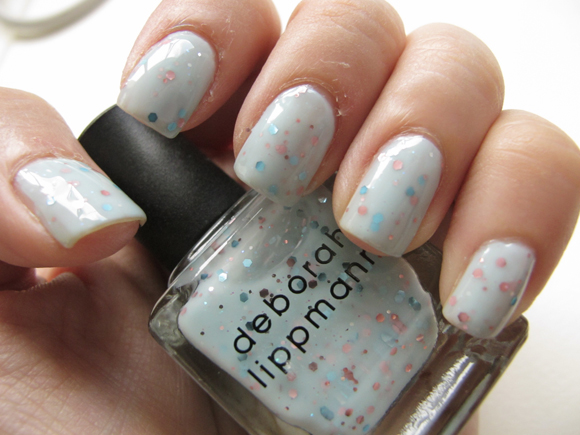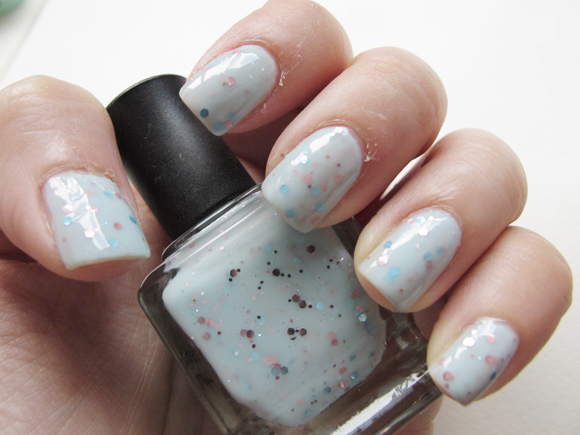 LOVE LOVE LOVES!!!
Hope this has been helpful, and thank you for looking!