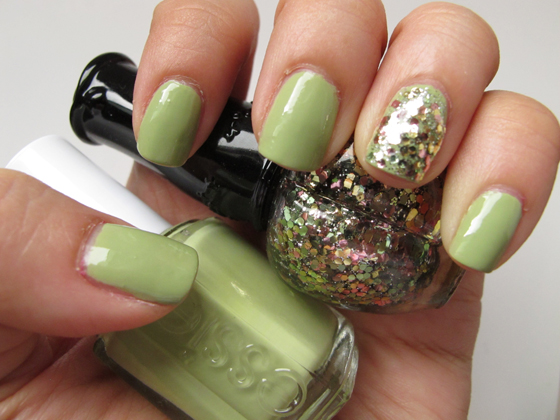 Hi hi!
This is another TW related haul entry.. we spent one of the days at this nail supplies store (it's pretty out of the way, and not exactly a normal retail shop, so I shan't even go into the details of the what and where of the place).  Kim wanted to stock up on her nail biz essentials, and for the rest of us who tagged along, it was another time for us to check out the endless, and I really mean endless rows and rows of glitters (which you can use to make glitter nail polishes), nail stickers (the designs and range is mind-boogling), and also nail embelishments and studs etc etc...  We also took the chance to make a few nail polish purchases, because they were selling TINS nail polishes for quite cheap (think S$11 a bottle). 
I chanced about this no brand glitter nail polish, simply because the color combo of this bottle really attracted me.  There are small glitter bits and the main bigger bits are a light pink and light green foil shades.  I thought they were a sweet combo and something different from the usual holographic/ silver/ brighter shades of glitter. 
I used it this week, pairing the glitter polish with Essie's Navigate Her, which matches the green glitter bits in the polish. 
I really don't know the brand name of the polish... some of you were asking  me on instagram... sorry! 
Photos & swatches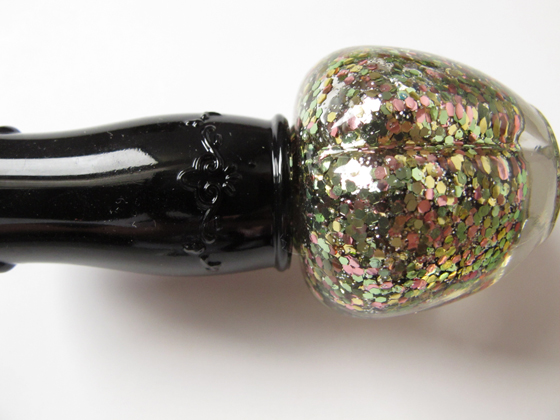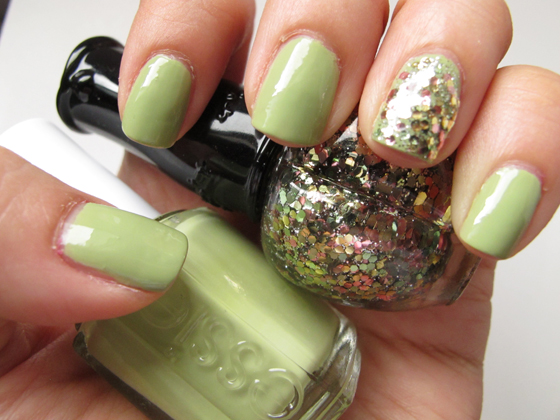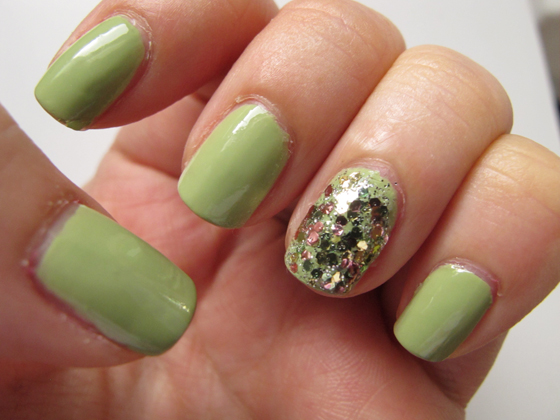 I also bought 2 packets of nail sticks, because while Kim was at the cashier, I was just looking at the stuff she bought, and I thought, wow these stickers look super cute, and after Kim gave me some ideas for future nail art designs, I caved and bought them.  They aren't exactly cheap, but Kim said the quality is really good, because these don't shrivel and curl up.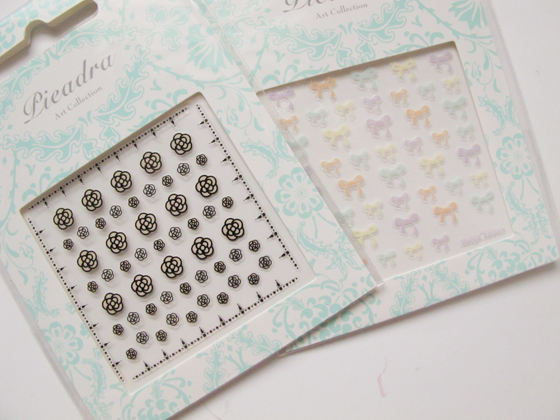 the camelia flower motif is so very chanel-nesque!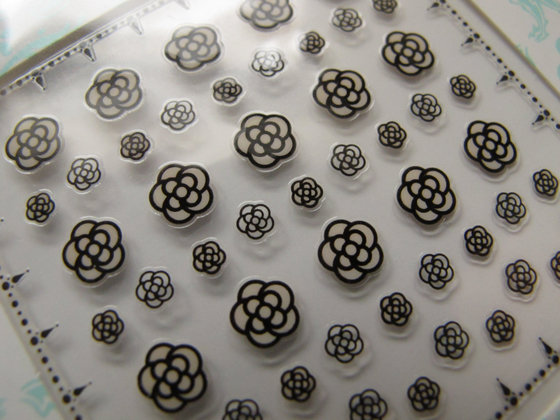 that's all, and thanks for reading!