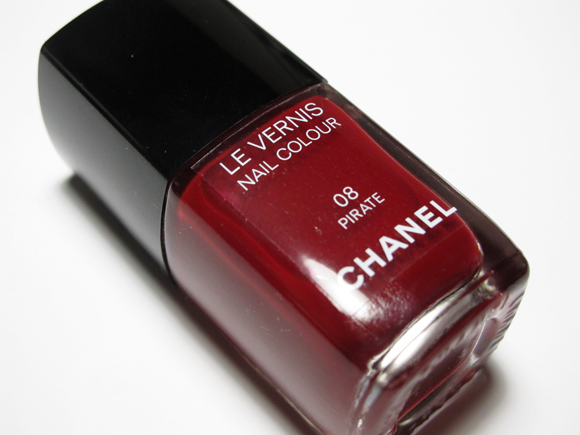 I bought Chanel Pirate on a little whim last week.  I think it might have been limited edition with one of their later collections from last year, but anyway, it was in stock, and I guess it was meant to be.
Pirate is a very classic looking blue based red.  It has an almost jelly extremely glossy finish - you can tell in the bottle, how 'translucent' it looks, but  yet it is not sheer on the nails at all.  I would paint 3 thin coats of this shade for maximum results.
It is not a unique red, but I do love collecting all these pretty red nails, they look good both on the toes and the fingernails at time of the year.
Photos & swatches: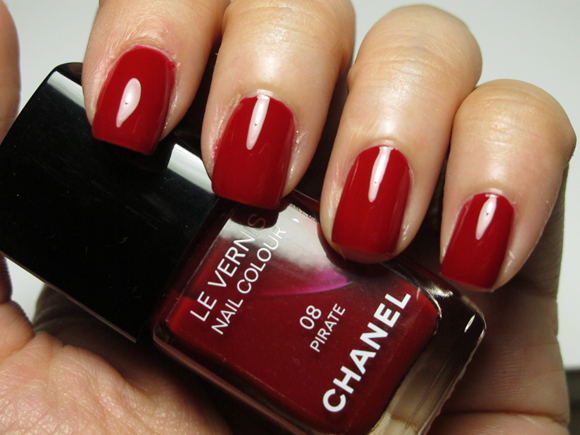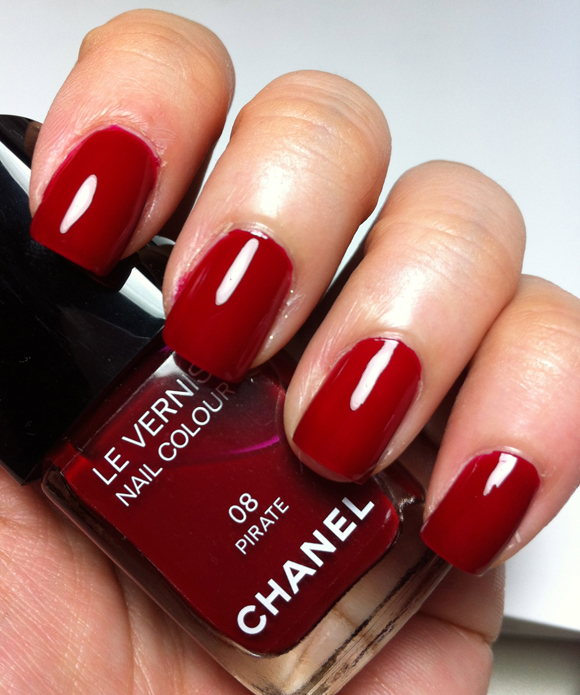 Behind the scenes of a nail polish comparison shoot
I usually line up the shades in the order they appear on the nailwheel
this way, when I edit my pictures, I know which is which,
because with reds, you can never tell!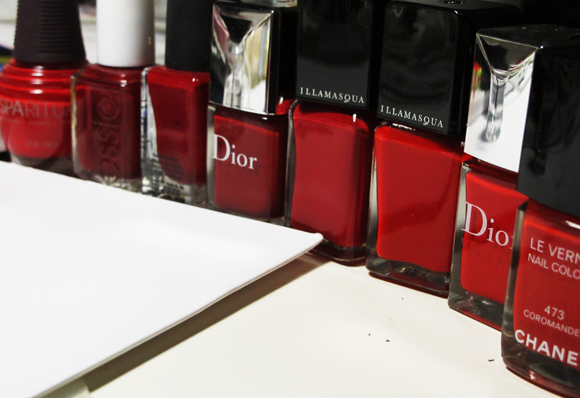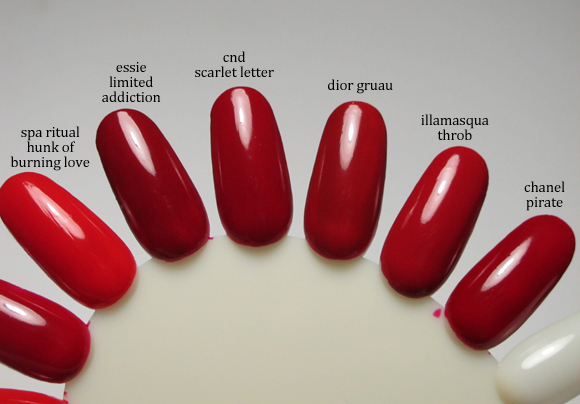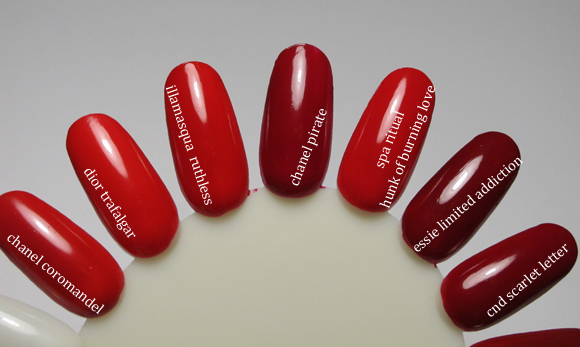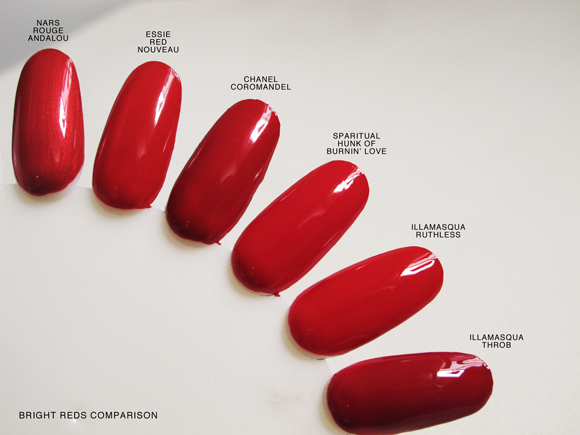 That's all, and thanks for looking!!