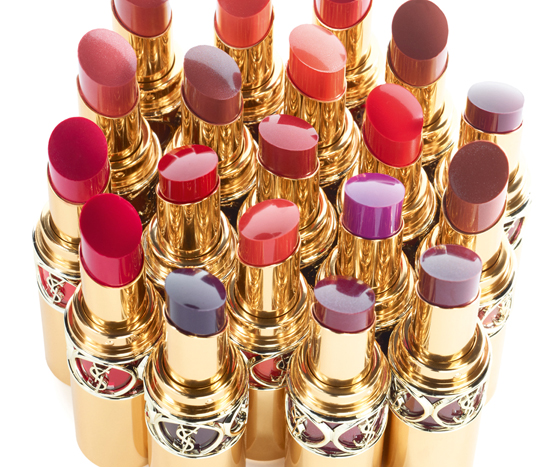 Currently available at YSL Ion Store and Tangs Orchard, $45 each.</p> <p>
Rouge Volupte Shine
Give in to the irrestible appeal
Dive in to pure sensuality
Your lips, your rules, your pleasure.
You can be gentle or sharp
Your smile lights up the room with colors
that range from voluptous
You love casual chic shades
that flirt with sheer transparency
Fantasies come passionately to life
A potent cocktail to dazzle the senses
Rouge Volupte Shine is the combination
that makes lip color a delicious treat
19 colors for ultra sensual YSL lips
Let your lipstick speak for itself.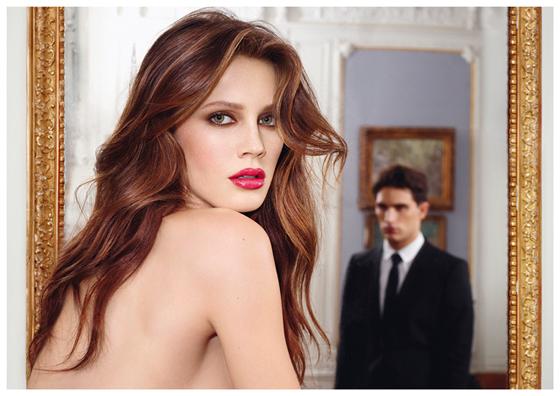 The 5 senses merry go round 

Taste - mouth watering mango scent enhances the pleasure of applying and wearing Rouge Volupte Shine
Touch - Caressing the lips as it glides on, Rouge Volupte Shine instantly melts on lips, leaving a veil of color brimming with wonderfully wet-looking shine
Feel - The opulent texture is a promise of the imminent care.  Lips become smooth, plump, stunning.
See - A treasure in and of itself, the case is stamped with the YSL Cassandre logo and wrapped in a sash that matches the color of the lipstick inside.  A true gem.
Hear - Its luxurious clasp clicks open and shut in a flick of the wrist.  So YSL.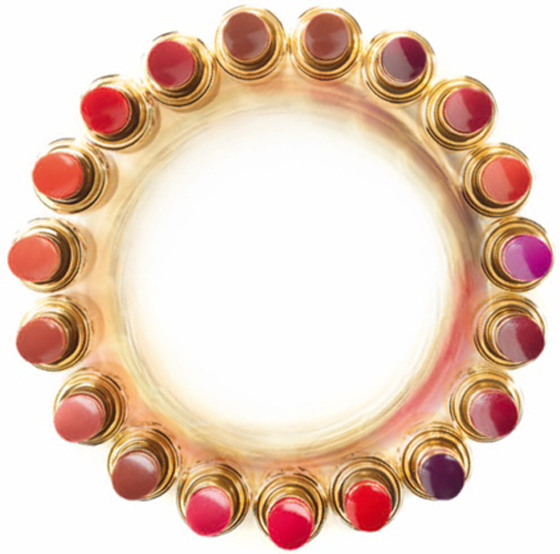 The secret of the Rouge Volupte Shine Formula 
Rouge Volupte Shine contains an all-in-one cocktail of lip care, for lips that are increasingly beautiful, comfortable and plump.
Moisturising action: Hyaluronic acid microspheres seal in moisture and prevent lips fro drying out. 
Antioxidant shield: Pomegranate and rice extracts combat free radicals.
Protection and extreme comfort: Emollients make the lips soft and smooth.
Intense shine and luminous color: Candelilla wax, combined with silicon oils, sheathes the lips in a shiny film coating that enhances the color.
Protection, comfort, wet-looking shine, homogenous color that doesn't smudge.  Rouge Volupte Shine melts on your lips and stays on with you for hours of pure pleasure and unlimited seduction.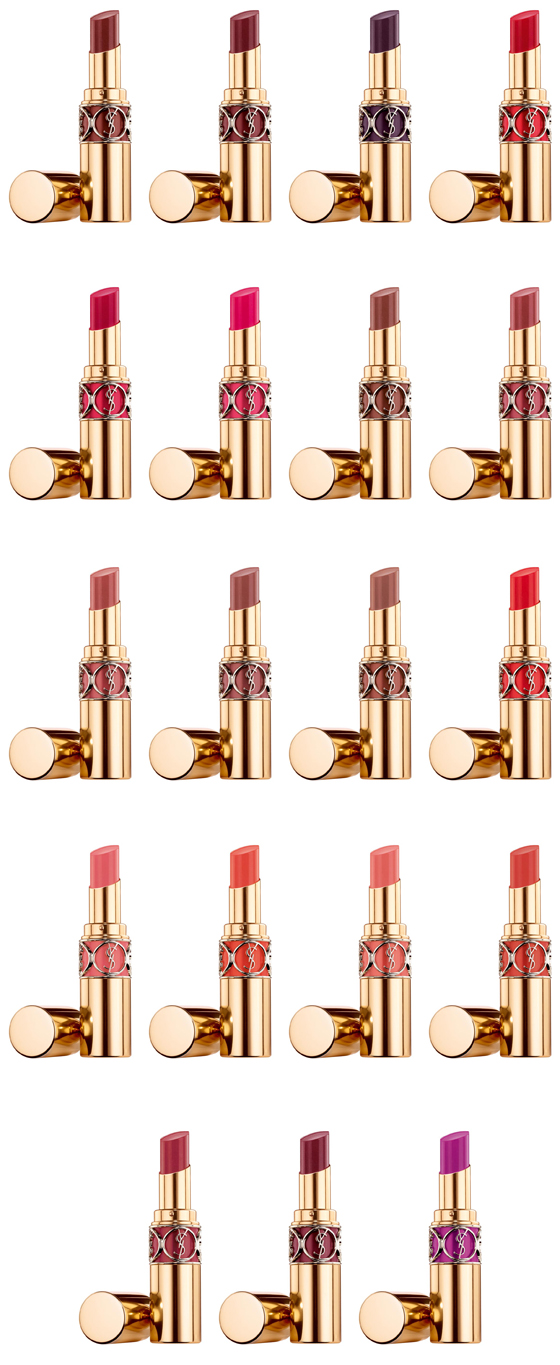 From L to R
Row 1 No 1, No 2, No 3, No 4</p>
Row 2 No 5, No 6, No 7, No 8
Row 3 No 9, No 10, No 11, No 12
Row 4 No 13, No 14, No 15, No 16
<p>Row 5 No 17, No 18, No 19 
The shade family </p> <p>Voluptous in Beige 
No 1 Brun in Secure
No 7 Rose Infinite
No 10 Chocolate in Style 
No 11 Beige Instinct</p>
Natural in Coral 
No 14 Corail in Touch
No 15 Corail Intuitive
No 9 Nude in Private</p>
Seductive in Red
No 2 Pouprpre Intouchable
No 4 Rouge in Danger
No 12 Corail Incandescent
No 16 Orange Impertinent </p>
Sensual in Pink 
No 6 Pink in Devotion
No 8 Pink in Confidence
No13 Pink in Paria
No 17 Rose in Tension</p>
Subversive in Purple 
No 3 Violet Incognito
No 5 Fuchsia in Excess
No 18 Prune in Fire
No 19 Fuchsia in Rage
Will have swatches and LOTDs coming up soon!  
Thank you for reading!