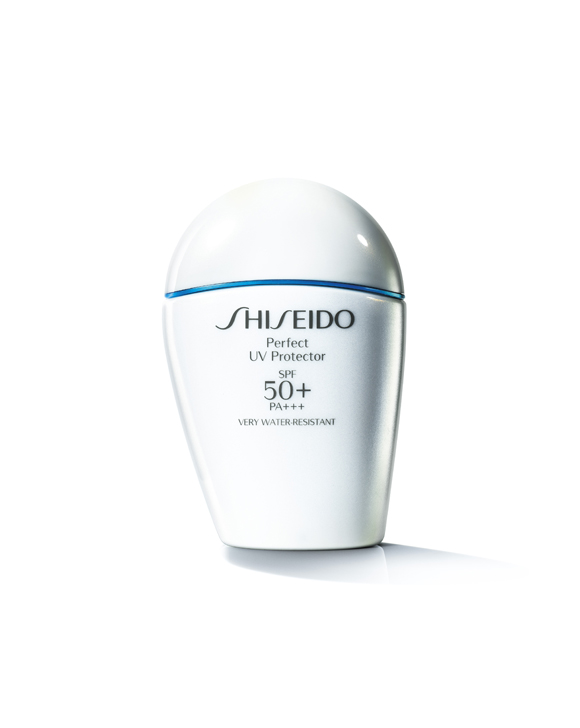 Shiseido will launch a new sun protector this summer - the Perfect UV Protector SPF50 PA+++
What it is:
A very water resistant sun protection lotion that provides reliable defense aganist UV rays while offering skincare benefits.  Ideal for face and body, and espcially formulated for strong sunlight conditions.
Features:
Protects skin from UVA/UVB rays and helps reduce signs of photo-aging with exclusive Super-Veil UV 360 technology
Formulated with Profense CEL, a complex of ingredients that inhibits enzyme activity and damage to cells and DNA factors linked to the formation of wrinkles and dark spots.
Contains Thiotaurine and Rose Apple Leaf Extract, proven to counteract oxidation.
Absorbs quickly and feels comfortable on the skin.
Promotes a smoother application of foundation and lasting makeup finish.
Perspiration Resistant.
To use:
Shake well before use.
Before sun exposure, apply a generous amount of lotion evenly to face and body
When using on face, apply at the end of daily skincare process
To remove, rinse off thoroughly using regular cleanser
Shiseido's existing Multi-Defense UV protector is meant for face usage, while this new one is for both face and body (it comes in a large size 50ml compared to 30ml)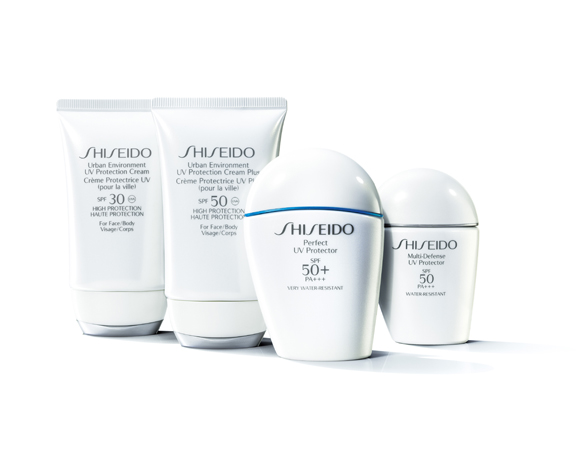 In the pic above:
Urban Environment UV protection cream plus SPF50 UVA [for face and body]
Urban Environment UV protection cream SPF30 UVA [for face and body]
Multi Defense UV protector SPF50 PA+++ [for face]
Perfect UV protector SPF50 PA+++ [for face and body]
Did you know?
The first sunscreen in Japan was launched by Shiseido in 1923.
Shiseido launched the first product with SPF indication in Japan.
Shiseido contributed greatly to the development of international SPF standard by proposing the concept of SPF measurement system using artificial sunlight.
Shiseido was also the first in the world to launch sunscreen with UVA proection 'Intercept' in 1986.
PA protection levels were indicated on Shiseido products since 1996, but in Europe, they did not indicate UVA protection until 2008.
Photos & swatches: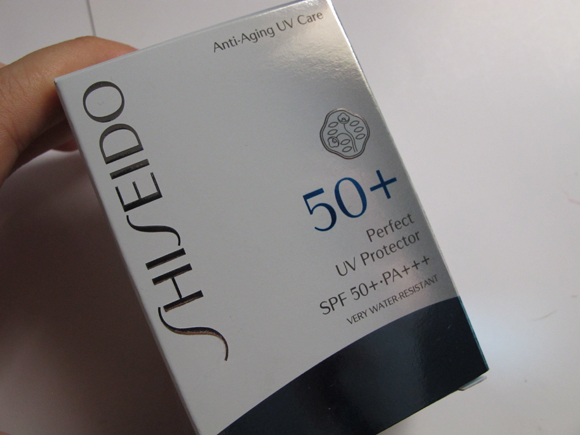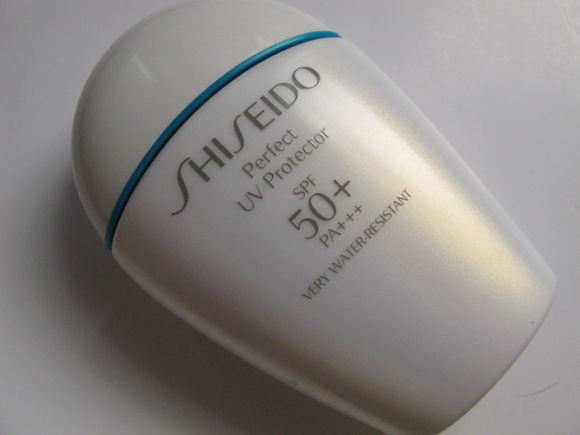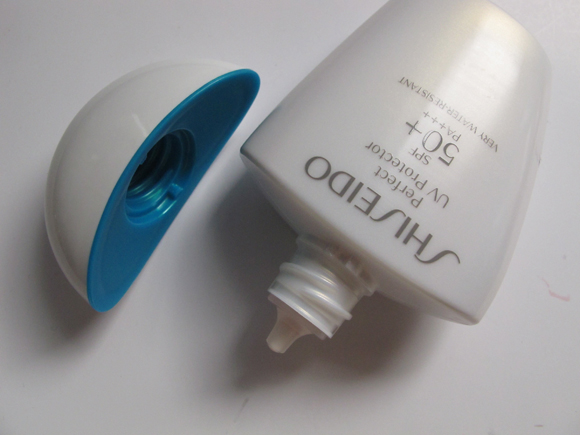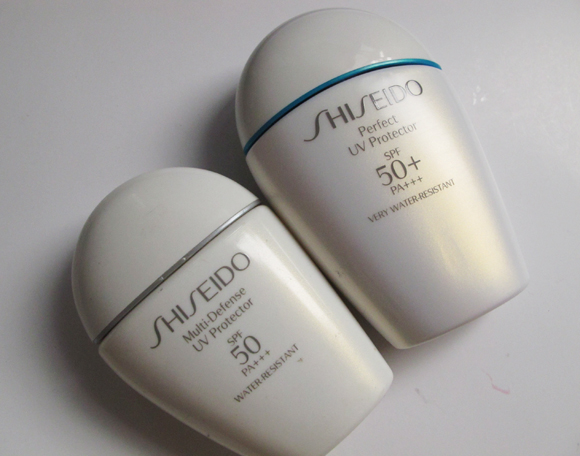 the consistency is very light, and gives a smooth finish to the skin
make it a great base for under your makeup too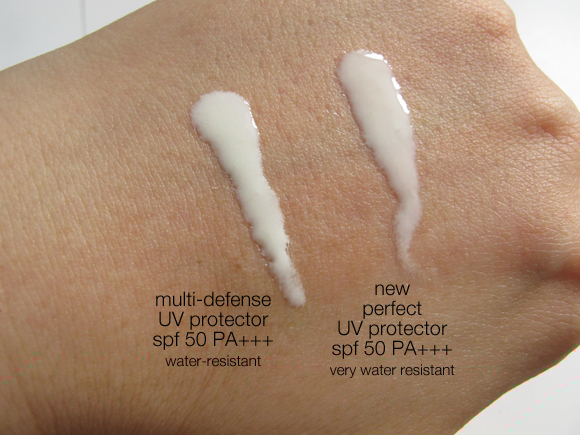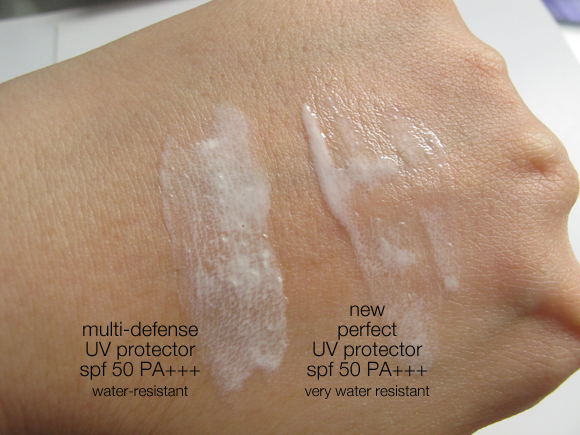 That's all, and thank you for reading.