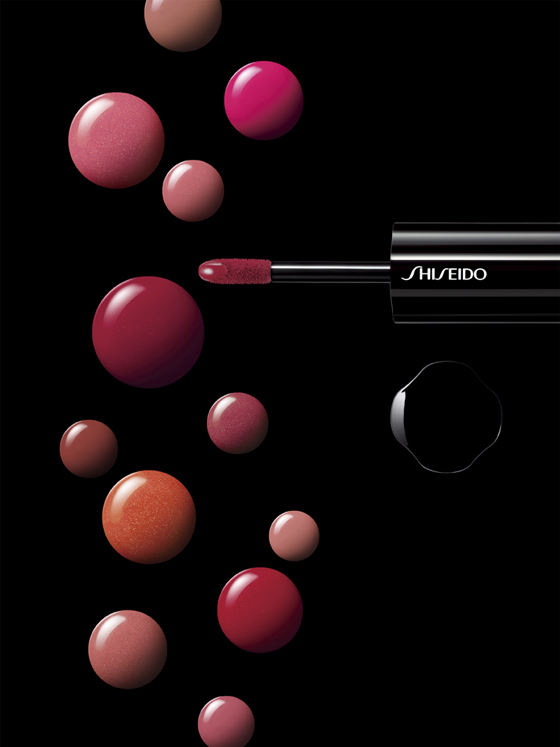 LACQUER ROUGE
Intense color and rich luster for lips.
Inspired by Japanese lacquer artistry.   
12 new shades.
Now available, S$43 each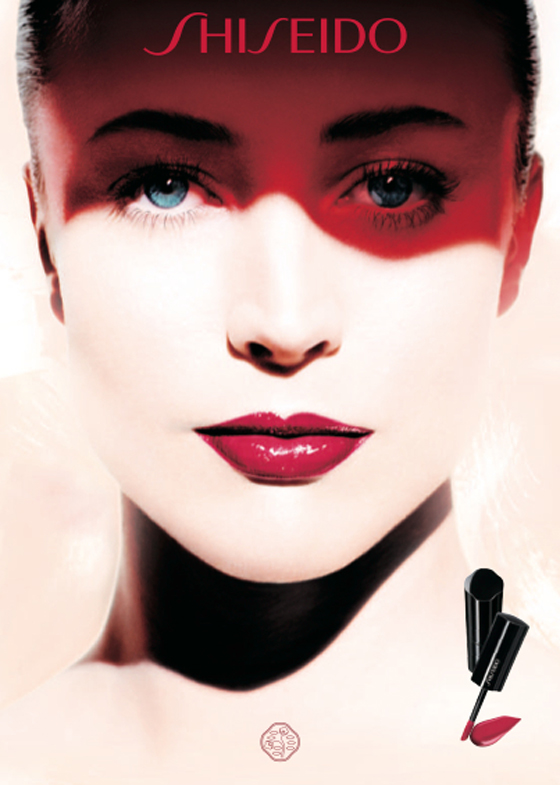 Lacquer Rouge - Inspired by Japanese lacquer artistry 
The Art of Lacquerware
Decorative articles and containers made of wood or paper and coated with lacquer are called lacquerware.  Lacquer artisans complete specific processes to achieve the art form's beautiful lacquer finish. 
The lacquerware technique is used for furnishings, ornaments, building architecture, religions articles and various other pieces.  The oldest known example of lacquerware was unearthed at a ruin in Hokkaido, Japan and is estimated to be about 9000 years old.  Throughout the ages, Japanese lacquerware has been treasured for its lustrous shine, elegant patterns and beautiful forms.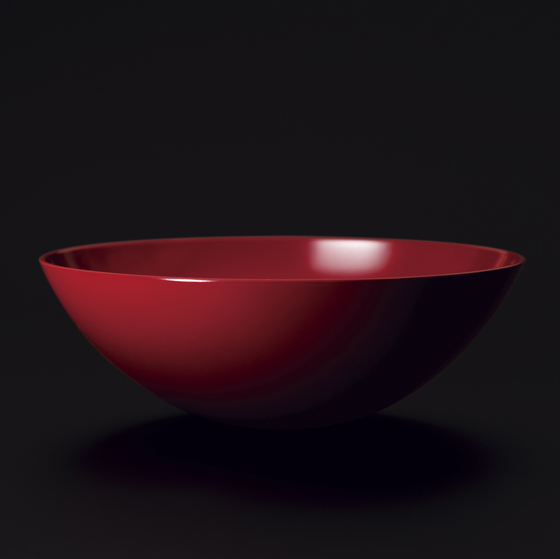 One Coat of Lacquer Rouge - layers of lustrous effects
To develop a truly lacquer-like lipstick, Shiseido examined the traditional processes used in lacquer artistry.  Just as these techniques allow lacquer to add smoothness, color and shine to wood, we developed processes that allow a liquid formulation to do the same for lips.  The result is a completely modern rouge that gives lips an exquisitely sensual, lacquer-like finish in just one coat. 
How Lacquer Rouge works:
Effect 1
The lip surface becomes even, and benefits from skincare effects (improved rough lips, moisturising efforts lasts for hours)
Effect 2
Deep color comes out beautifully
Effect 3
Lips are finished with a rich, polished shine
</p>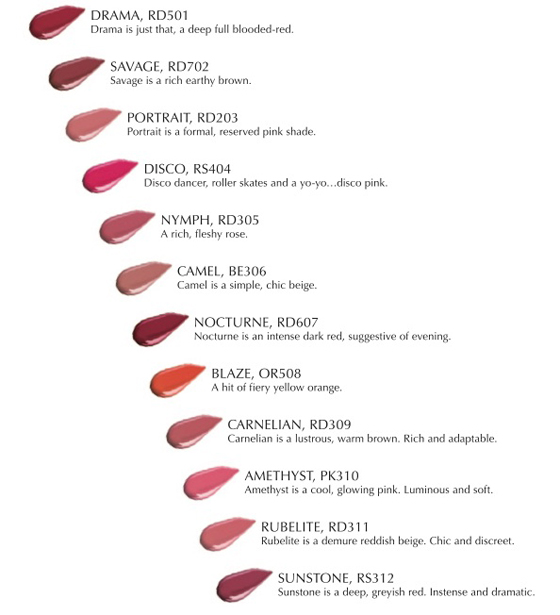 I had the chance to preview and swatch all the available shades lately, and here they are.  The texture is amazingly smooth in one coat, the shine and color intensity is really impressive.  I will be featuring lip swatches and LOTDs for my top picks among these shades in a later entry.
Special thanks to Mag for helping to take photos of the swatches on my arm. 
Row 1 RD 203
Row 2 RD305, BE306, RD309, PK310, RD311, RS312
Row 3 RS404, RD501, OR508, RD607, RD702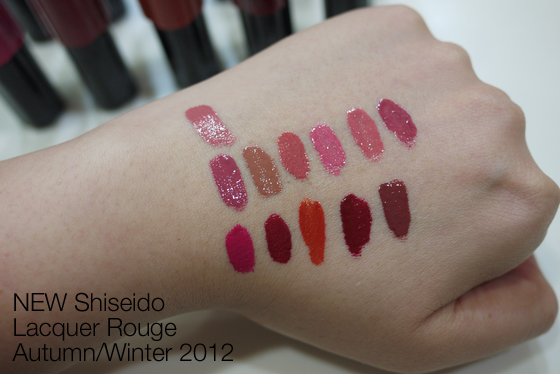 These are the four Asia Exclusive shades.
From L to R
RD309, PK310, RD311, RS312
I hope this has been helpful, and I do highly recommend you checking out this new collection.
That's all, and thanks for looking!