[Scroll down the page for NEW entries, keeping this giveaway right at the top so you don't miss it]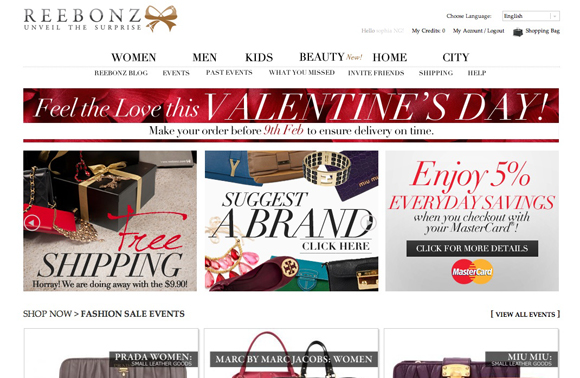 Hi hi!
I am sure Reebonz is nothing new to many of you, if you are looking for 'discounted luxury'  [think YSL, Prada, Miu Miu], then you are looking for it at the right place at Reebonz.  Though I have never purchased anything there before (currently eyeing the extra large PS21 bag), I know that some of my colleagues and friends make their designer purchases at Reebonz and what great discounts they enjoyed.
Just a quick introduction (in case you aren't aware):
Reebonz consists of Women, Men and Kids sections, as well as a lifestyle section, City.  It is a membership access only online retailer, offering discounted high-end products and services.  It is an exclusive online shopping destination of premier brands and private sales. Events are held for short periods of time and are open to members only
When I learned that Reebonz has extended their retail range to beauty in July 2011, I was curious to see what they offer.   I was told their top selling beauty brands are Clarins and SK-II, and they also carry products which are not available in Singapore, such as men's body care products --- Armani Men's and Ron Dorff.
Now, here is the exciting part!
So, in addition to sharing with you about Reebonz Beauty, I will also be hosting a Valentine's Day giveaway and Reebonz has very generously sponsored two sets of gifts up for grabs.
The first is this D&G 10 La Roue De La Fortune perfume, along with a mystery gift packed together in a Reebonz box.
Second prize consists of the mystery gift.
(clue: the mystery gift is a skincare item, in case you are wondering)
I hardly ever do sponsored giveaways unless it's really exclusive and the prizes really worth mentioning, and trust me, this is good.  I already own the D&G perfume, and if you like aromas of tuberose, gardenia, jasmine, benzoin and patchouli, then you would love the D&G 10 La Roue De La Fortune EDT.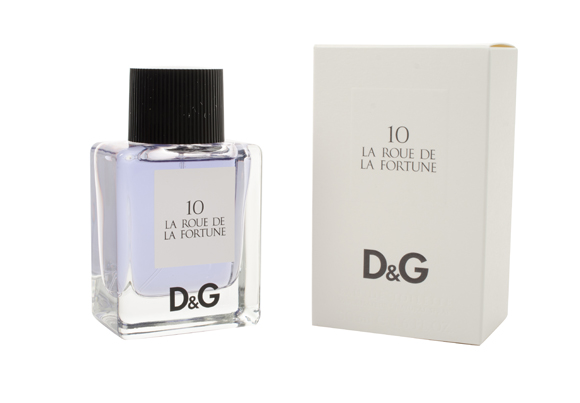 What do you need to do to win?
You might want to sign up for reebonz.com (if you aren't a member already - and no they didn't tell me to tell you sign up, and I don't gain any store credits for asking you to go sign up) and leave in the comments, which items are you lusting after on the site.  It is fun to see what's on everyone's wishlist - doesn't have to be a beauty item, just anything that catches your fancy.
Giveaway is open for

a week

.  I will announce winner on 21 Feb 2012.
I will pick 2 winners, one for the first prize, and one for the second prize.
This giveaway is open to all readers with a Singapore mailing address.
You only need to enter your comment ONCE.
Winners have 3 days to reply to me with your address after I send out the notification email, after which I will pick another person.  Prizes will be mailed out by Reebonz.
Use the following format in your comment entry:
Name -
Email -
My item(s) of lust -
For more information, and to sign up for your free membership - links below:
Good Luck everyone!!