Hi hi!
Last night, we were invited to Rachel K's party to celebrate the launch of her mineral cosmetics line at selected Watsons. The collection was out 1 April 2011, and we had the chance to try out most of the products in the range.
The cosy and chic party was at the MBS Sky Gardens, where we had chocolate buffet (at The Club) and chatted about the new products and tasted waaaay too much chocolate.  The informal gathering was hosted by Rachel herself, who is beautiful and sporting flawless skin, and gorgeous hair.  *envious*  More pictures on that later this entry.
I will be featuring the products, swatches, and application/ initial thoughts in this entry.
Here, we have the Mineral Color Control BB Cream, which has whitening and nourishing properties.  It contains white tea extracts, which are powerful anti-oxidants.  The BB cream is also moisturising, offers UV protection [25PA+++] and is waterproof.  I am not an expert on BB creams at all, having only recently tried out the Bobbi Brown one, but as we swatched the product last night, both Sarah and I were impressed by how creamy smooth it felt on our hands.  And Rachel said she was wearing that on her face since 3pm....and believe me, her face looked flawless.  Very fair, very smooth.
Price: S$35
Currently only available in this one shade.  More shades are in the works.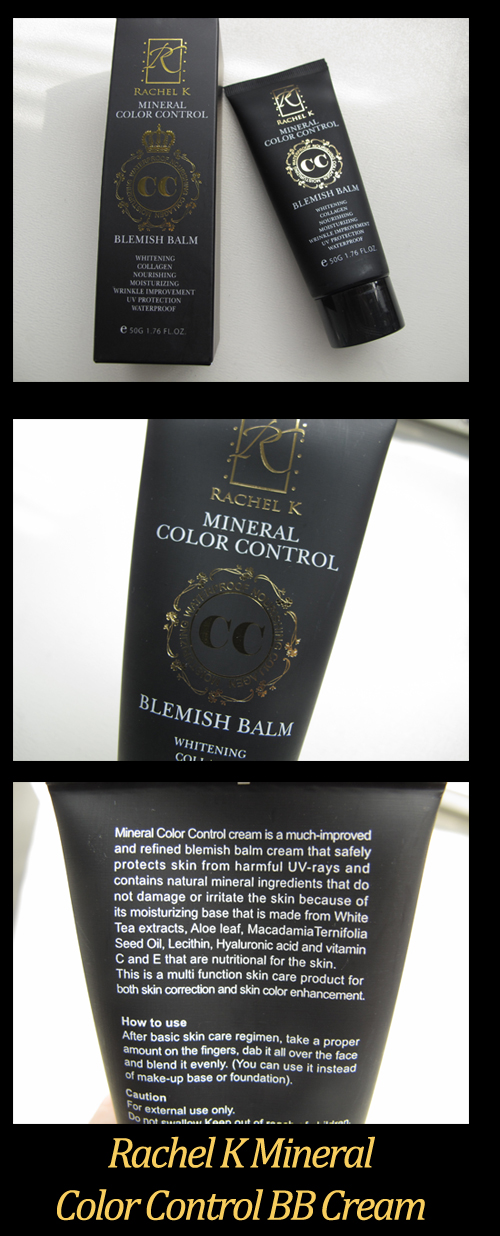 And swatches on my hand -- I am about a MAC NC15-20.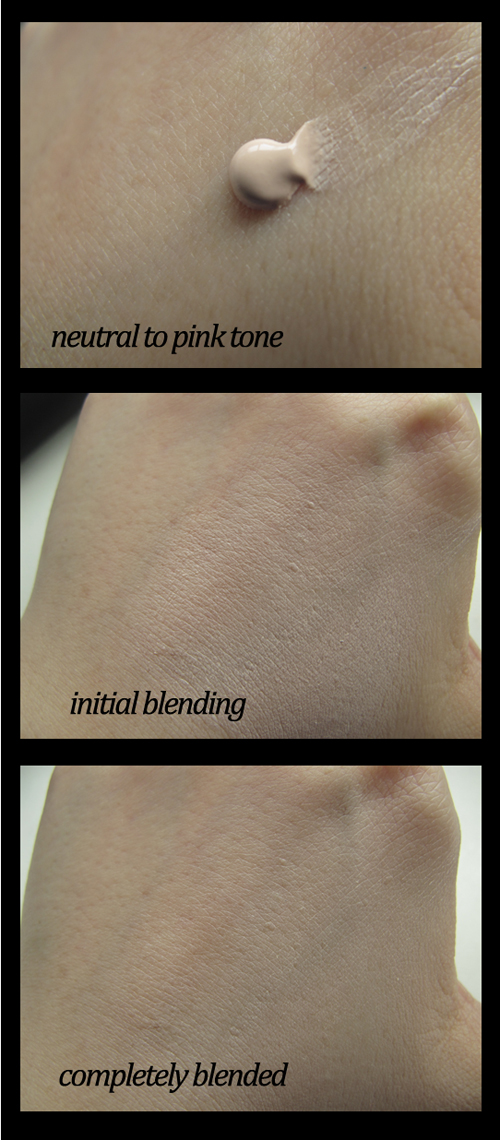 And my half face experiment - I tried this out for my morning market/ errand trip.
My initial thoughts: compared to the more yellowish tone of the Bobbi Brown BB cream, this seems to make my skintone brighter and fairer.  And it instantly renders my skin so smooth, which is amazing, considering the fact that I just woke up, I did not apply any skincare products prior to the BB cream.
And then I decided to 'set' the BB cream with the BB Pressed Powder, which I got in Medium shade.  It isn't too dark, and helps to take a away the stark fairness of my skintone after the BB cream.  Together, these two products form a beautiful flawless face, in five minutes.  It might seem like an exaggeration, but I think this might convert me to a BB cream user.  [Don't worry, I am still loyal to all my wonderful liquid foundations!]
This Color Control Blemish Balm pressed powder is a 3-in-1 makeup foundation.  It is a natural concealer, and contains SPF15 protection.  The powder is pigment rich, and protects the skin with antioxidants and bound with Organic Shea Butter and Vit E.  It is designed to glide on smoothly to blend with and allow the natural skin tone to show through and provides excellent coverage for flawless finish.  It is 100% chemical free, preservatives free, talc free and non-comedogenic.
It is suitable for every skin type and condition.
The packaging of the pressed powder is very girly bling, and very 'solid'.  It comes in 3 shades, from light, medium to dark.
Price: S$38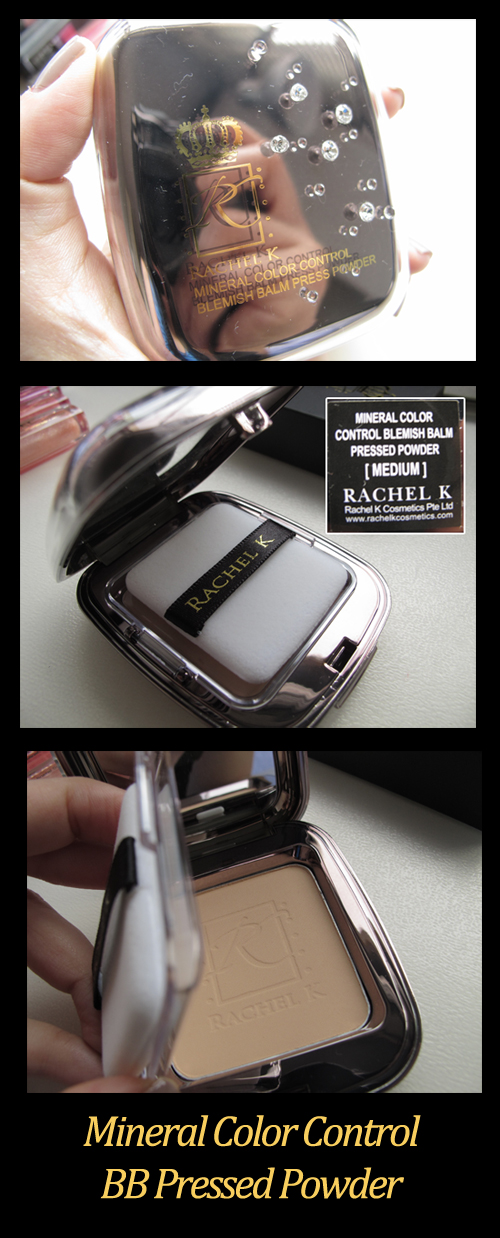 I just need to conceal my spots, but considering the fact that I did not use any primer, no foundation, just the BB cream and powder, this amount of coverage and finish is very impressive.
And next, with purchase of Rachel K products, you also receive the Mineral Lip Plumper (not too sure of the details) which are Limited Edition.  They feel very cooling and minty on your lips, slightly tingly, which must be the plumping action.
Limited Edition.  Gift with purchase.  Check store for details.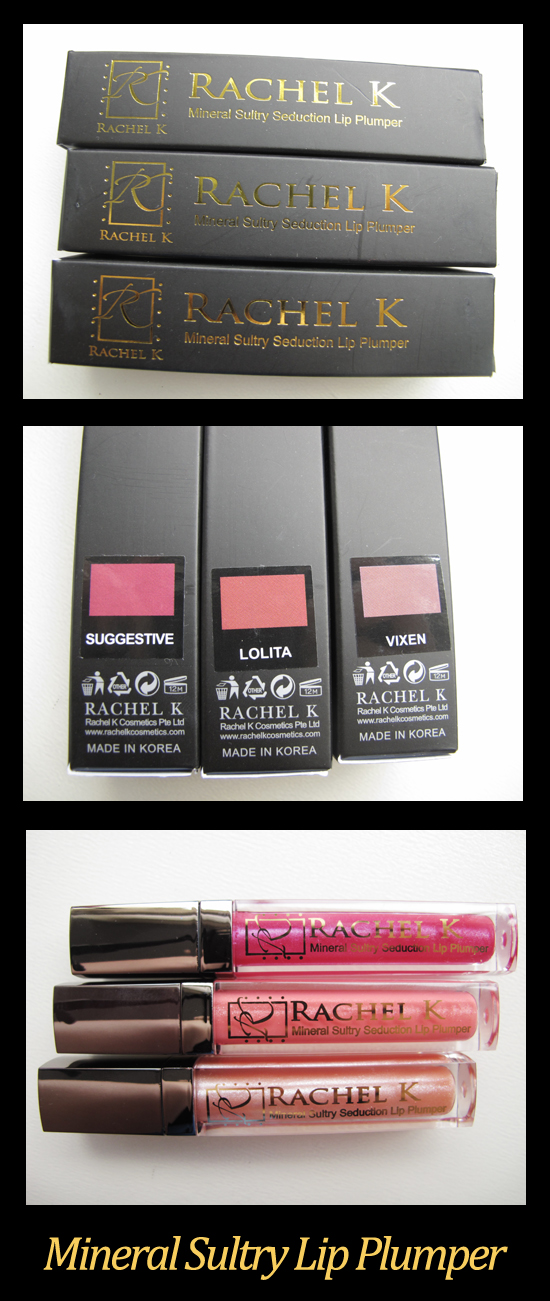 And lip swatches - they are beautiful.  slightly sticky, but very smooth.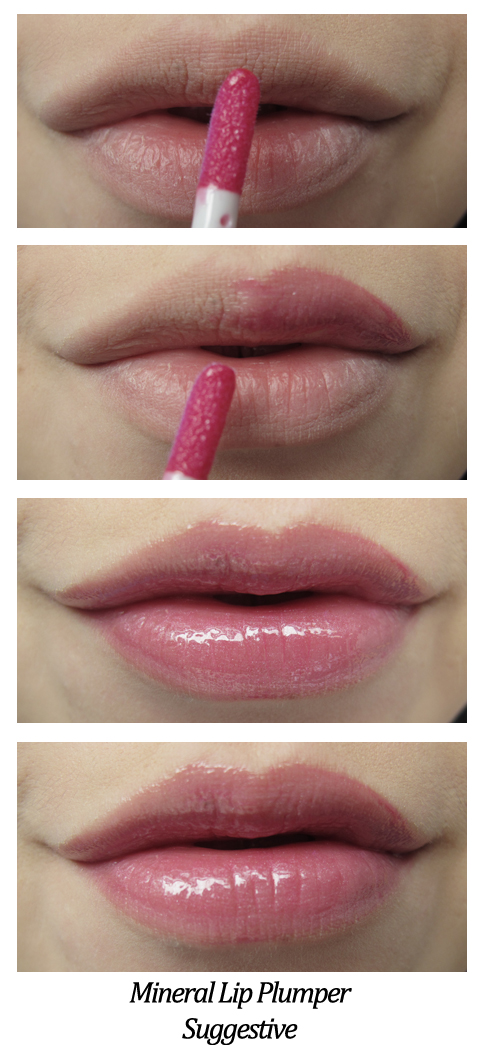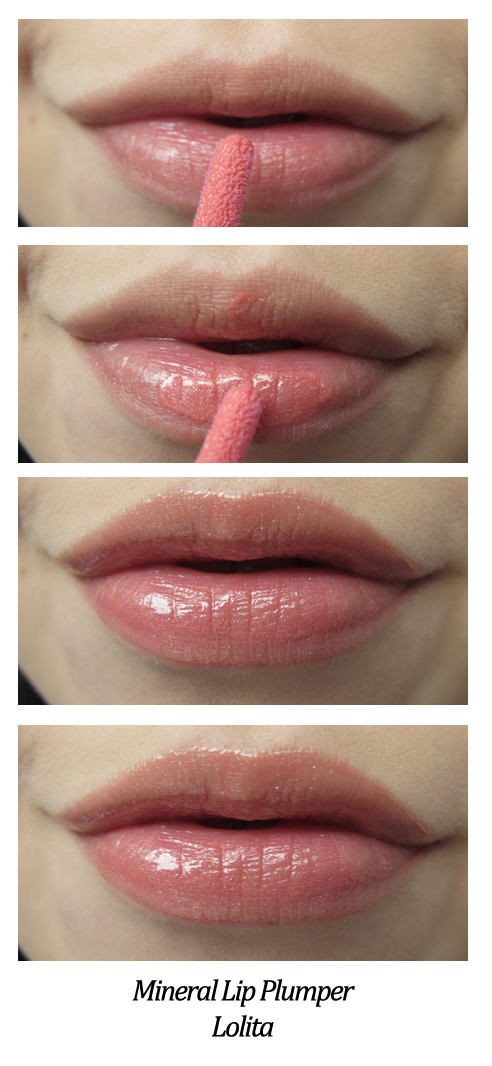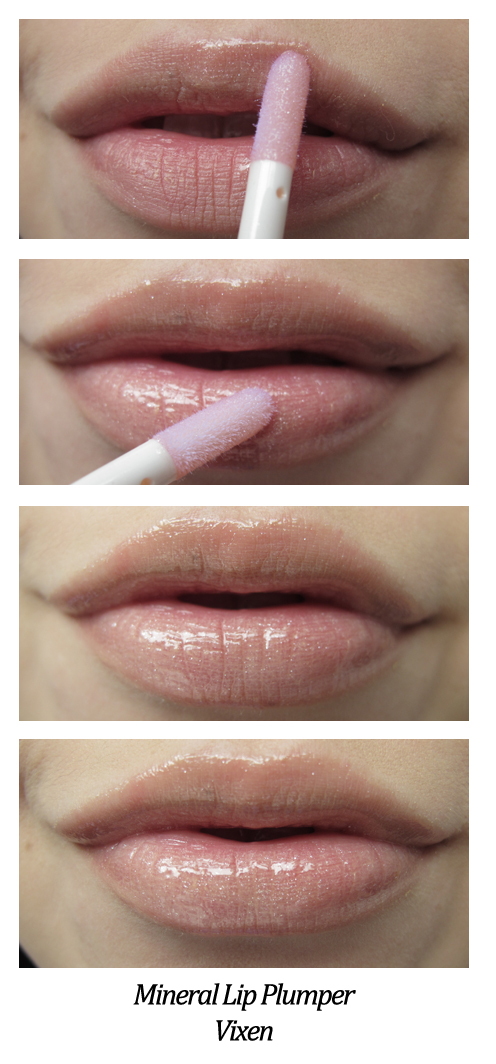 And we also got this niffty brush with powder dispenser which I have seen before in cosmetic supplies store and Coastal Scents, basically you can fill it up with your fave loose powder, and use it for touch ups on the go.  The packaging also means that you can keep the brush clean, and the powder doesn't go all over your makeup bag.
Price: TBA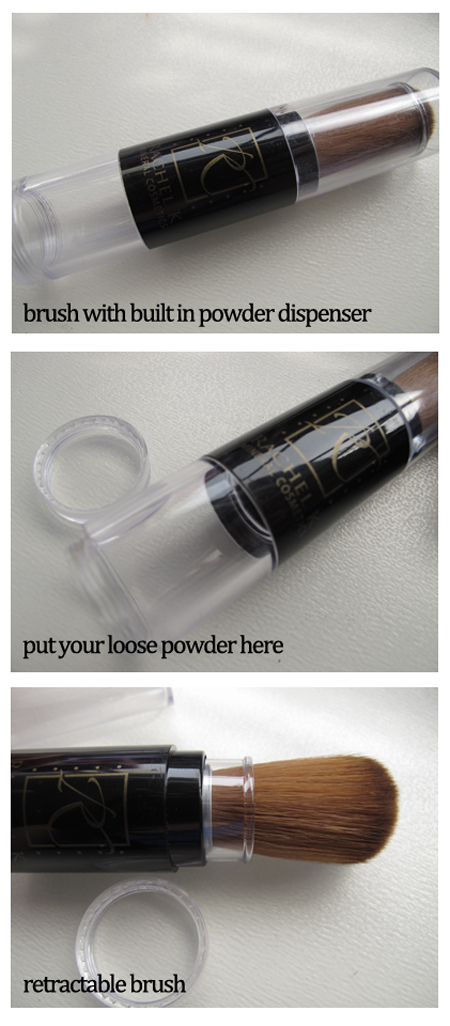 Here are some pictures of our gathering last night.  Special thanks to Rachel for having us, and also to Sarah!  It was awesome as usual, to hang out with the girls, and also meet new faces to share common interests in such a nice location.
Most Watsons carry the Rachel K line, including Suntec, Marina Square, Vivo City, Raffles City, Ion, Nex, Ngee Ann City and many more situated in the heartland malls.
For more information about Rachel K cosmetics, click HERE for the website.
http://www.rachelkcosmetics.com/
http://www.facebook.com/rachelkcosmetics
That's all, hope you find this helpful!
Thanks for looking.