February 12th 1947: Christian Dior overturned the codes of elegance and imposed a new sensual shape before a captivated audience of stars and journalists. Carmel Snow of Harper's Bazaar proclaimed the magic words, "It's such a Revolution. It's a New Look!"
To accompany the tantalizing curves of the New Look, Monsieur Dior created his first fragrance, which has since become a legend: Miss Dior.
By perfuming the New Look show with Miss Dior, Christian Dior was acting as a true visionary. Since day one, he had invented the very concept of Couture perfume and had made Miss Dior the icon of the House of Dior. 
SENSUAL
Exhilarating and sensual, Miss Dior Le Parfum is an elegant invitation to an evening of seduction; a Parfum that exalts extreme femininity, by highlighting its chypre accords.
Richer, more intense, Miss Dior now reveals its sophisticated character with timeless elegance. As feminine as ever, it maintains the romantic naïveté for which it is famous.
A subtle balance between smoothness and a bold Couture spirit, Le Parfum is the essence of Miss Dior in an evening rendezvous.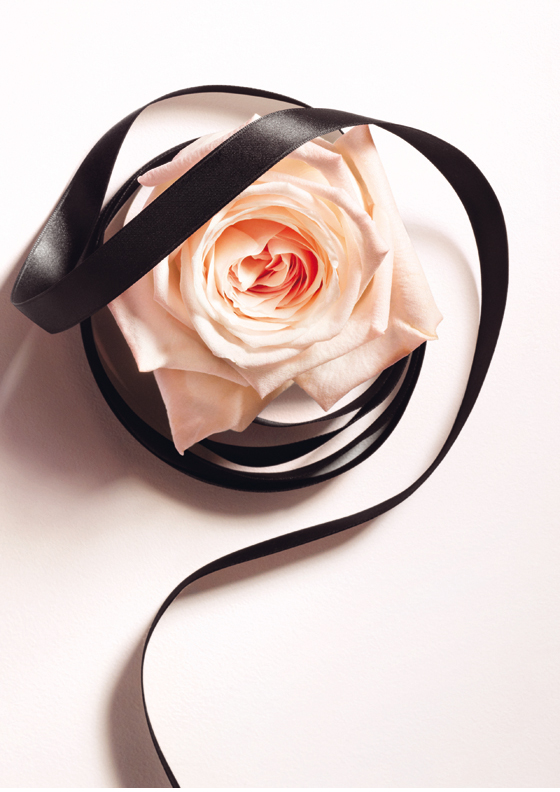 AN ORIENTAL CHYPRE
Steeped in extreme sensuality, as sumptuous as an evening gown, Miss Dior Le Parfum is the most couture embodiment of Miss Dior, and bears an Haute Perfumery signature.
Denser and more mysterious than its previous interpretations, Miss Dior Le Parfum now unleashes its passionate accents.
François Demachy, Perfumer-Creator for Dior, decided to amplify the oriental facet of Miss Dior and emphasise its sophistication.
"I wanted to bring something precious and luminous to the composition of Miss Dior Le Parfum, like an oriental jewellery set or the reflections of shimmering fabric." François Demachy
Highly concentrated, Miss Dior Le Parfum densifies its floral notes to the extreme. Leather notes emerge from this floral accord, through a combination of Amber swirled together with a noble, enhanced Patchouli.
Sweet and smooth Vanilla adds a sensual dimension to this new, oriental accord. The fruity top notes are dominated by warm Mandarin, followed by a symphony of floral absolutes that includes Turkish Rose absolute and Bulgarian Rose absolute.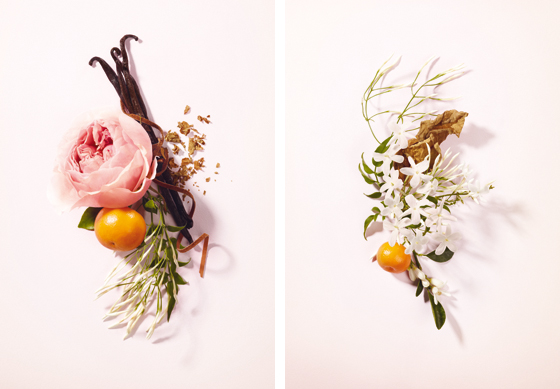 A PRECIOUS BOTTLE
In 1947, Christian Dior dressed his first Miss Dior fragrance in a handmade couture bow.
Today, with its textured, metallic couture bow, crafted like a delicate piece of fabric, the bottle of Miss Dior Le Parfum is one of seduction. "Cut like a skirt suit," this iconic bottle expresses eternal Couture elegance and sexy impertinence.
The glass bottle is engraved with the infamous hound's-tooth print, extending to the sides of the bottle like a tight embrace. A luxurious silver plaque offsets and authenticates the bottle with the Miss Dior Le Parfum signature.
Attractive, playful, modern and imbued with eternal Dior codes, this bottle represents the personality of Miss Dior in all of its spontaneous elegance.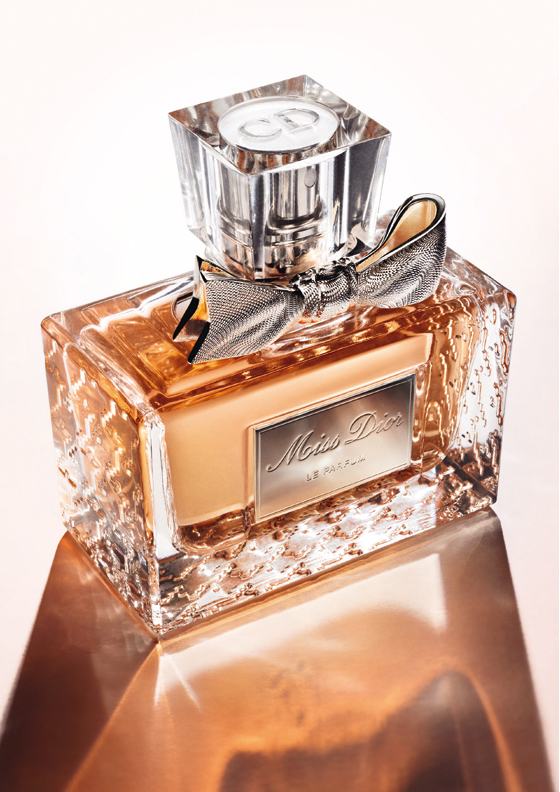 NATALIE PORTMAN
Faithful to the Miss Dior spirit envisioned by René Gruau for Christian Dior, she bares her delicate and suggestive back, while hugging an armful of roses.
Her sensual gaze is an invitation... Elegant yet natural, she portrays a new aspect of her seduction: more confident, more womanly. Now more than ever, she represents a modern young woman. Active and intelligent, her bold personality makes her dazzle and stand out. She strikes a harmonious balance, underlined by romanticism and daring. She is a sassy and teasing, sensual and sophisticated Miss Dior.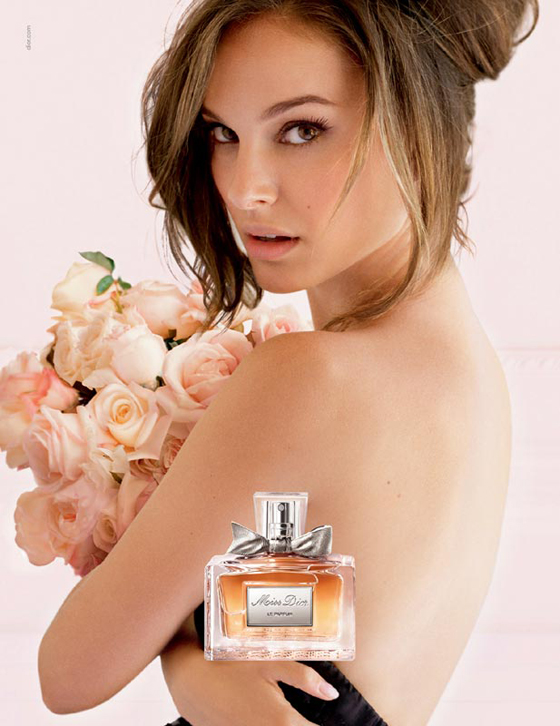 Miss Dior Le Parfum (40ml) $175    
Hope this has been helpful, and thank you for reading.