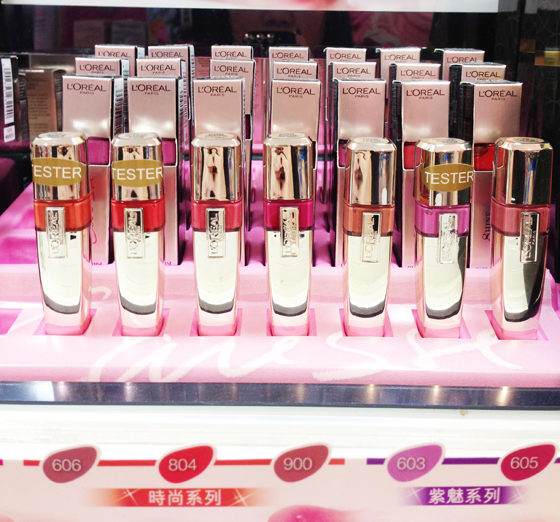 Spotted the new LOREAL Shine Caresse at Hong Kong Sasa, Watsons, Colormix etc yesterday, and quickly did a quick swatch of the shades available. I have seen them online on some UK blogs etc, and also here at Rougedeluxe (Iris)'s entry from way back in Oct (link link link!)
These retail for HKD99 each, around SGD16.50. 
They feel and look like the YSL Glossy Stains, to be honest.  I didn't purchase any of the Loreal ones... since I already own 5 of the YSL glossy stains... I don't think I could ever start on these.  I am into matte creamy reds lately, as you might have noticed. 
Swatches here: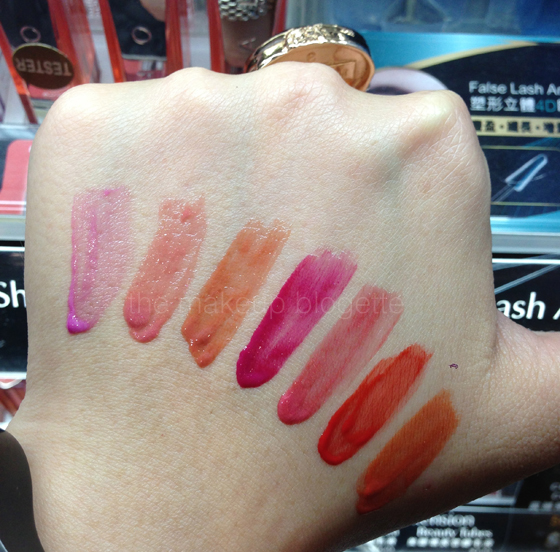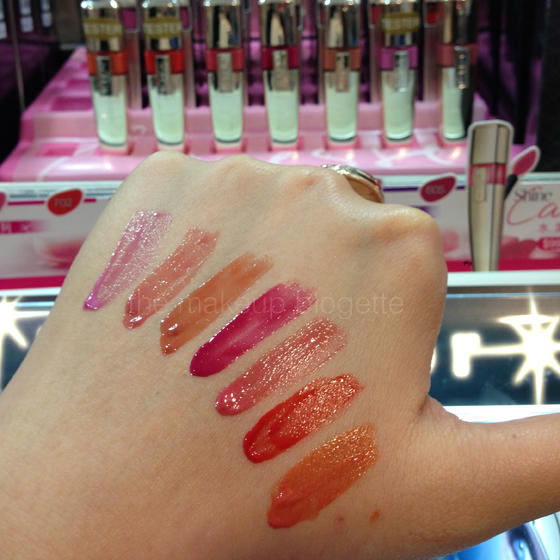 And as you can see, these leave a stain after I wiped them off, which makes me think that they really do perform like the glossy stains.  Some of the shades have very fine shimmer to them.  Really pretty, and the shape of the applicator is also similar to the YSL ones.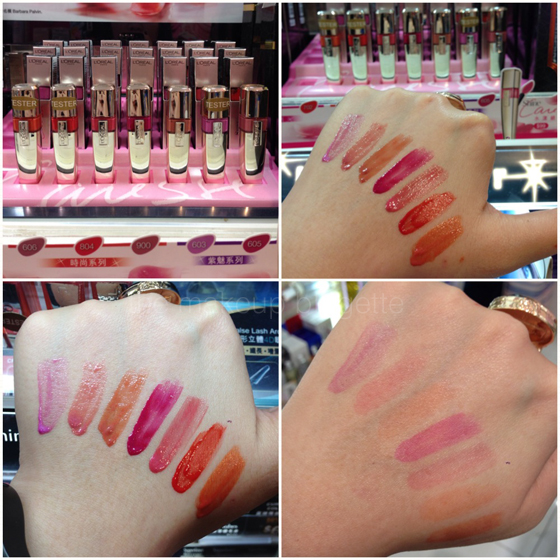 Hope you find these helpful.  I think these are making their way to Singapore soon.  
Thanks for reading!