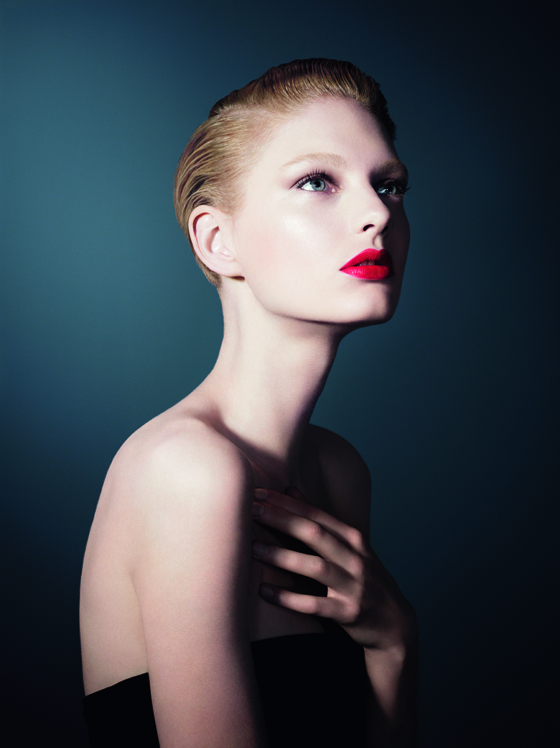 A Revolution in Lip CoLor
<span>intense, seductive, illuminating color. Giorgio armani introduces Lip Maestro: the next generation of lip color.
the first truly luminous matte lip color, Lip Maestro is more radiant than a matte lipstick, more sophisticated than a gloss. the classic formulas have been reinvented for a flawless matte finish that is never dry. a glow that amplifies color, without masking it. a luxurious, velvet texture that glides onto lips for 4-dimensional volume. Lip Maestro bathes lips in long lasting, enviably chic color. Lips appear instantly plumped and radiant, incredibly smooth and wrapped in comfort.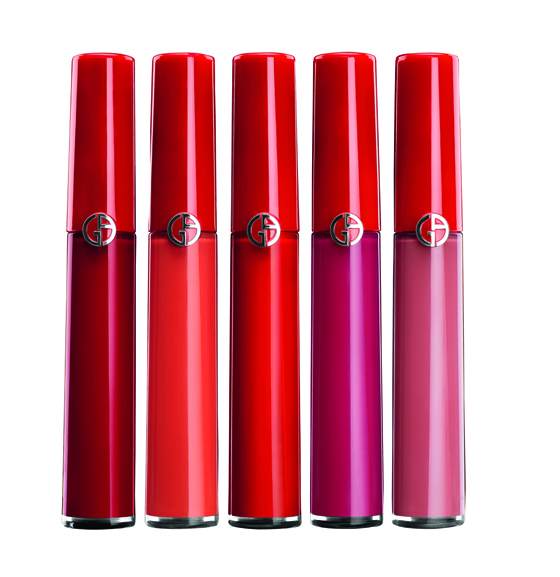 </span>
Why is Lip Maestro so unique?
"What's fascinating about this formula is that it's a completely new generation. It is a 4D effect because you have this incredible depth of color that still remains matte but is very luminous. So you can get a really chic effect in deep luminous reds, amethysts or plums, and it's fascinating because it is long lasting and very comfortable.
<span>When you wear Lip Maestro, you almost need no other make-up. Lip Maestro, worn alone, can be the height of chic." 
</span>Is there a rule to matching lip color with skin tone? Can everyone wear red lipstick?
"There's only one rule in make up: be bold. Real beauty often comes from the unexpected.
When we created the Rouge d'Armani 400, we created the perfect red because it's a true red: not too orange, not too blue, so it suits everybody. It's a huge success, so we did the exact same shade for Lip Maestro."

- Linda Cantello, international make-up artist for Giorgio Armani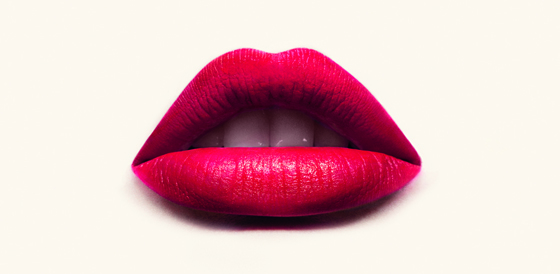 Intense Velvet Color Powered by Light the First Matte Lacquer
An all-new formula for unforgettable lips. Lip Maestro has all the color and sophistication women desire in a matte finish combined with the luminous intensity of a lip lacquer. a fusion created exclusively by Giorgio Armani Cosmetics and made possible by a transparent "velvet" gel which diffuses light while providing a luxurious, matte finish for both depth and volume.
<span>Lips are not only illuminated, they are drenched in color, making Lip Maestro the biggest color innovation since Rouge d'Armani.
extremely light, the velvet gel rolls onto lips for a no make-up feel. the sensual, non-sticky texture offers hours of hydration and comfort. With its sleek design and soft applicator, Lip Maestro can be applied at anytime for lips that are always perfectly finished.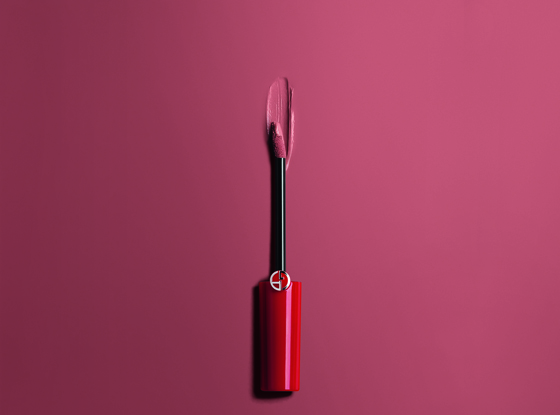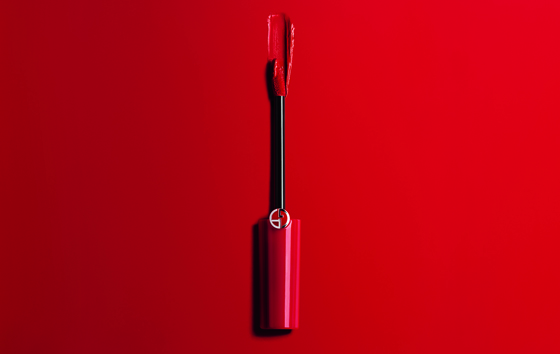 </span>
Backlit Color
For a truly saturated lip color that shines from within, Giorgio armani Cosmetics has created a revolutionary, color backlighting technology. Light interacts with pigments and is then bounced back, intensifying color. Your lips appear backlit, fuller and irresistible.
Matte lip color is intense but can be dull
the matte effect is classically achieved with fillers which create an irregular opaque surface texture which can absorb a part of the light and diffuse unevenly the rest. the finish is a saturated matte color which can sometimes result in a dull dry look on the lips.
Luminous lip color is shiny but can look washed out
the luminous effect is achieved through an extremely even surface. Light rays bounce off the mirror-like surface creating high shine, but also white reflections, obscuring the purity of the color (much like sun on the ocean).
today, Giorgio armani Cosmetics introduces a new era in lip color with an innovative new base ingredient for a dual-action effect.
one third of the formula is composed of a "velvet glowing sphere" network.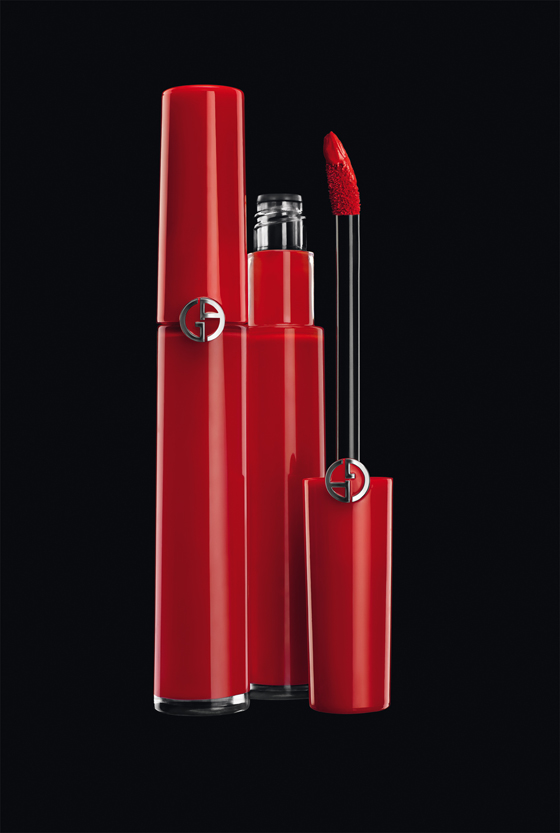 Color Backlighting
<span>Light bounces off the translucent spheres and is spread throughout the texture, fusing with the pigments.
the network of soft-focus velvet glowing spheres vehicles light within the formula. the flow of light is reversed to backlight pigments.
The result: an amplified matte effect and luminous color.</span>
Instead of a rigid, interconnected polymer chain, the formula is composed of a network of bouncy, soft and supple spheres that roll and morph with every lip movement, creating an unprecedented soft and fluid sensation.
Put to the test
Lip Maestro offers women softer more moisturized matte and luminous lips, with proven wear and comfort.
Long lasting color protocol: instrumental test performed in France on 25 Caucasian women.
Result: the formula's color effect on lips lasted up to 8 hours after application.
Hydration protocol: instrumental test performed on 25 Caucasian women.
Result: the product has a significant effect on degree of moisturization, +16% approximately 4 hours after application. 
<span>Consumer tests
protocol: two-week consumer use test performed on 67 women aged 30 to 50 years old.
results:
</span>sensorial
the product is comfortable on lips upon application for 91% of women the texture of the product is soft for 89.6% of women
the product makes-up the lips in softness: 94% of women
the texture of the product is not sticky: 85.1% of women
the product is light on the lips, you don't feel it: 80.69% of women
Luminous matte
this product delivers a matte effect: 98.5% of women
this product creates a matte finish while very luminous: 83.6% of women
Wear
the product has good wear: 83.6% of women the product doesn't stain: 94% of women
the product doesn't smudge: 80.6% of women 
The Essence of Color
" With Lip Maestro, we wanted to create pure, vibrant colors that fit with every complexion. Outstanding, luxurious colors enhanced in a luminous matte formula. "
Linda Cantello, Make up artist for Giorgio armani Cosmetics
<span>For the first time in armani, intense color has a no make-up feel. ultra-light, Lip Maestro fuses with lips for exceptional comfort and wear. Concentrated pigments, permeate the gel formula, offering an incredible depth of color. no underlying white "base" means color stays true for a flawless, matte and glowing finish.
</span>
<span>There are 10 (out of 12) shades available in Singapore.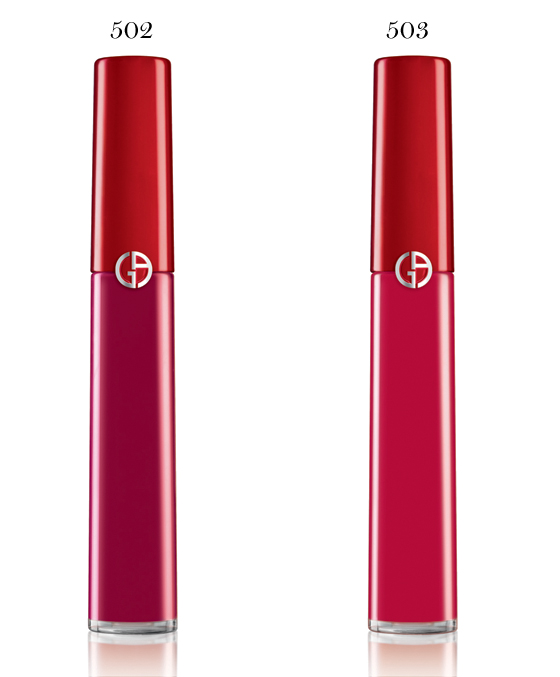 I had the chance to preview the Lip Maestro back in July in this event here.  They feel really smooth and velvety, and the color payoff is impressive.  I tried on a red, and it is really gorgeous.  I can see myself picking up a few shades. 
</span>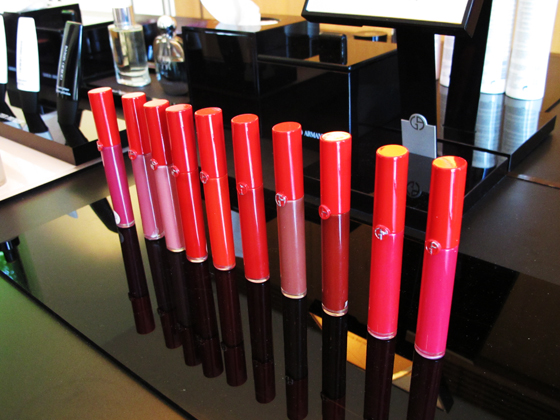 For all my Giorgio Armani coverage, click here.
The Lip Maestro will be available from 1 January 2013.</p> <p>
Thank you for reading!</p> <p>