Last week, a few of us got the chance to preview the new Giorgio Armani Maestro Fusion Makeup at a classy and intimate press event - needless to say, there was an air of anticipation for this special preview, and we were not disappointed.  Hosted in a scenic getaway villa at Capella, we were wowed by an afternoon of GA elegance, luxurious setting and treated to new GA products which will be launched later this year for Fall 2012 and Holiday 2012. 
The star of the event is the 
Maestro Fusion Makeup
- a new revoluntionary foundation (
click here
for the official information).  There was a makeup demonstration by a GA Spokesperson, followed by some informal discussion about what women are looking for in foundation (and makeup in general) and finally of course, time to test out the makeup products, and mingle with the other invited guests.  
Here are some shots of the makeup demonstration - we could see how the foundation blends into the model's face like second skin, it doesn't look like she has anything on her face after application, but yet there is a subtle change, a radiance and a glow that wasn't noticeable before.  The GA spokesperson used fingers to blend the product into her skin seamlessly and evenly.
Here are the end results, the eyes are kept quite natural, but a soft smokey look that goes with the flawless skin (no setting powder was used).  This is followed by slight cheek contouring (using a taupe eyeshadow mixed with the foundation itself, and blended into the sides of the face with the hands).  A bright pop of color on her lips (this range of 'matte' glosses will be released only early next year) to complete the effortlessly chic look.  Me likey.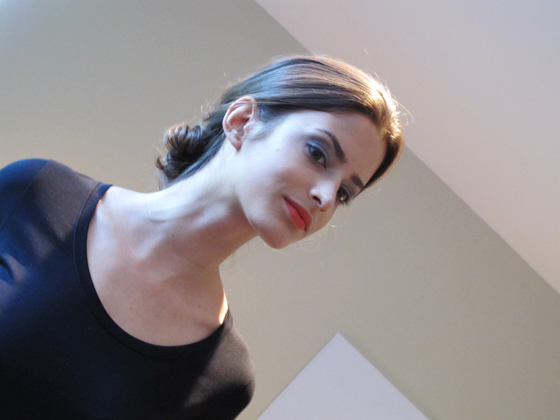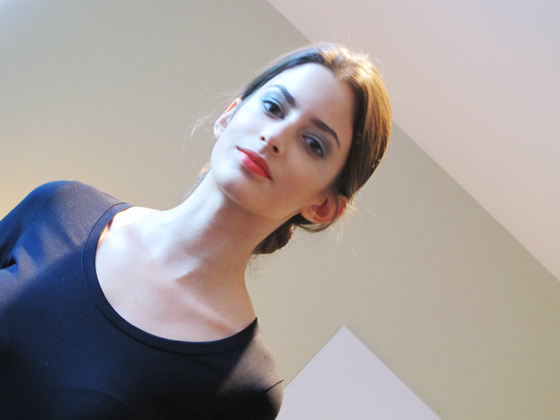 Beautiful GA makeup all lined out on the central table in the room.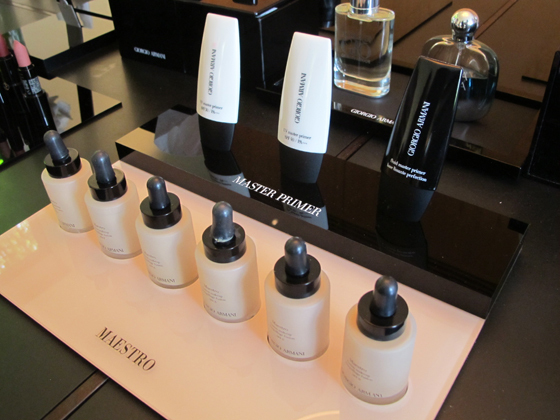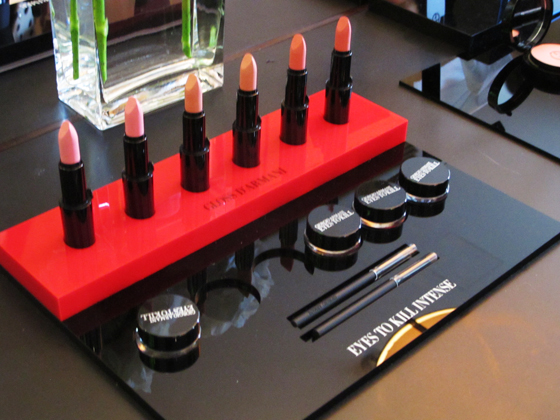 This range of special edition glosses will be released next year.  
The texture is divine and the colors are all gorgeous.  
It feels like the texture of the
Face Fabric
which I have
reviewed here.
A matte intense gloss.  
I fell in love with a few of the shades. 
and eyeshadow palettes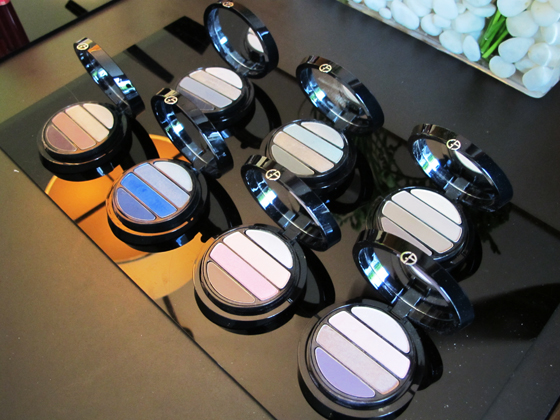 and finally, the swatches you have been waiting for. 
We were told 8 shades would be available for the Asian market. </p>
I swatched every shade on display at the event.  (One shade, 5.5 seems to be missing)
Quite a few of us were matched to shade #4, which is a light neutral shade. 
Because the foundation is so adaptable and blends into your skintone, we all were able to wear the same shade. 
I am also #4 in my other GA foundations, in case you are wondering.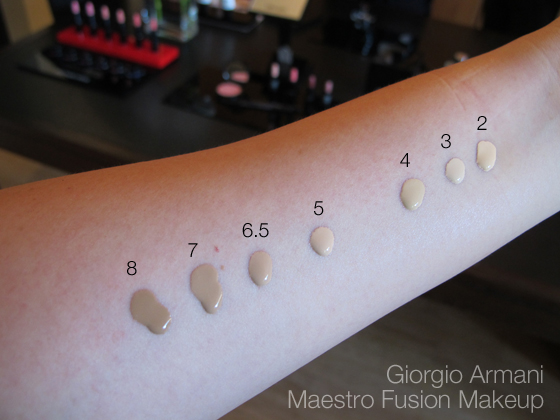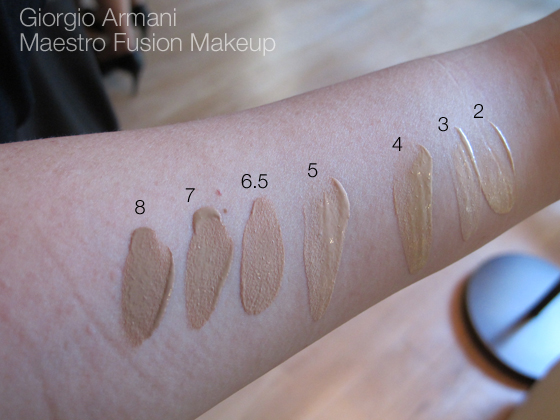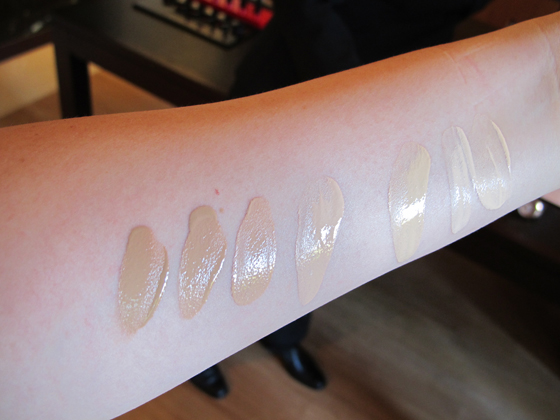 and one last shot, taken outdoors (by the lovely pool!)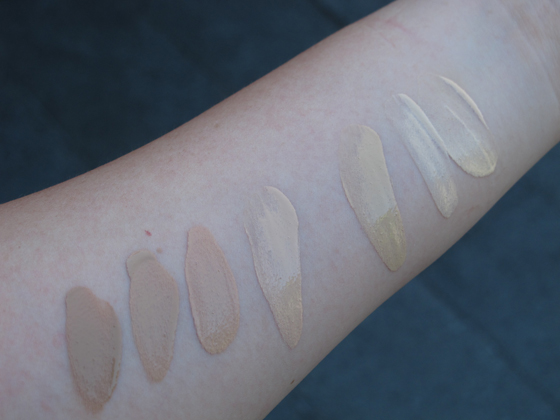 The Giorgio Armani Maestro Fusion Makeup will be released Oct 2012.
I will be doing a detailed review and feature closer to the launch date after using it for a length of time. 
Also watch out for a few GA LOTDs in the coming weeks, featuring several other products which I received during the press event. 
Very excited.  :)
Hope this sharing has been helpful, and thank you for reading.