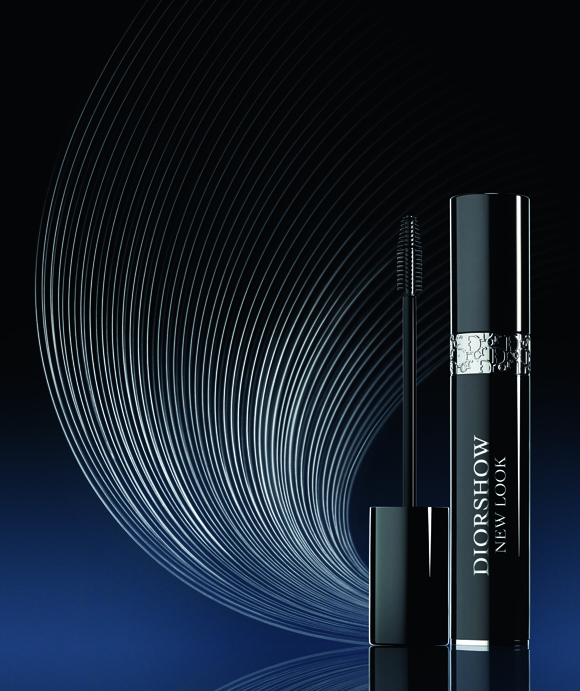 1  Febuary 2012
Spectacular colours, plays of shadow and light and oversized eyelashes, the art of metamorphosis is the signature look of the Dior catwalks.
Eyes are extraordinary and electrified, resolutely framed by extravagant lashes and non- conformist chromatic concepts. The art of make-up scales new heights.
In 2002, Dior introduced Diorshow, the first Dior mascara directly inspired by professional makeup artist's techniques. With its one-of-a-kind XL brush, Diorshow created explosive volume for a stunning catwalk look. That was only the beginning of the Diorshow success story. From one innovation to another, Dior continued to incorporate catwalk expertise into each Diorshow incarnation to bring about instantaneous transformations.
From maxi to mini: today, the exclusive Diorshow nano-brush featured in the new Diorshow New Look mascara is revolutionising lash make-up by creating an infinite New Look.
The marvel of this partnership with a lash-creating effect.
Born from the combination of an original nano-brush and a high-precision, serum treatment formula, Diorshow New Look multiplies volume lash by lash, both instantly and on a daily basis. It has an exceptional capacity for widening all eyes, whatever their shape, whatever their lash length – even the shortest.
Astounding amplitude is guaranteed, in the dizzying flutter of an eyelash.

a) A new, intelligent nano-brush
Astonishing in many ways, the Diorshow New Look brush has dared to use an XS format and a new wave material, for a perfect balance between supple rubber and resistant plastic. Therein lies the secret to combining softness with easy application and ultimate precision.
Its unusual architecture is structured in two parts: the lower part of the brush is made up of four reservoirs and rows of separating spikes, which load lashes from the root whilst extending them to the maximum; the upper part of the brush has a "lash catcher" micro- head, which slips into the slightest gap to catch every lash, even the shortest, with the precision of a couturier's hand.
b) A high-precision Lash Multiplier TM serum formula
Beyond mere make-up: bursting with active ingredients, Diorshow New Look provides a two- stroke multiplying action for a doubly impressive result.
Lashes are instantly thicker, extended at a wider angle and appear infinitely more numerous. What is the secret? An exceptional polymer capable of creating extraordinary lashes in every dimension. Thanks to its stretch and volume enhancing properties, it helps to coat each lash for extreme thickness, stretch and curl.
An additional benefit is the intense colour effect, obtained thanks to an exclusive, 3D effect, Dior Black GlassTM pigment. This black pigment is coated with light-reflecting particles for an astounding magnifying effect, which increases the depth and shine of the colour. Dry in the blink of an eye, the formula is guaranteed ultra non-smudge, and stays in place until you cleanse.
The mascara may be removed simply by rinsing with warm water.
Maximum density, day after day
Such is the performance of this intelligent texture, enriched with a regenerating, treatment serum with royal jelly extract.
At the heart of its performance lies an exceptional dermo-fusional agent. Its first miracle property is to repair, in the manner of a ceramide, the damaged parts of the fibre, by infiltrating the slightest gap to re-texturise the lash. Each lash appears immediately thickened and perfectly smooth.
Its second revolutionary property is to react to body heat to fluidify the texture on contact with the eyelid, allowing the serum to release its potent active ingredients as close as possible to the lash line. Enriched with fortifying and energising royal jelly extract, the treatment serum acts at all stages of the lash life cycle, complementing the make-up effect. As time passes, lashes are reinforced and display a thicker and thicker fringe.
The result: visibly more numerous lashes, which are stronger and denser day after day, for eyes with intense impact.
DRESSCODE: COUTURE
Diorshow New Look dresses the eyes in three, breathtakingly deep shades: New Look Black, New Look Brown and New Look Blue.
NEW LOOK DESIGN
Diorshow New Look could not exist without a new bottle with an original shape and new lines. Smaller, but with the same capacity, this new design plays on the absolute chic of black lacquer. Its outer signs of elegance include a silver logo-mania ring and a lid stamped, in the manner of a Couture seal, with Christian Dior's initials.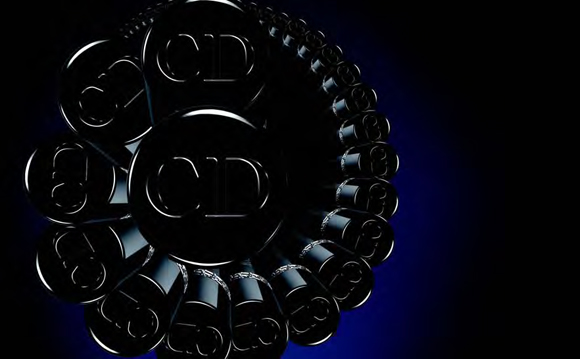 DIORSHOW HEAT CURL (limited edition)
HEATING LASH CURLER INFINITE LOOK
The pro curling tool accessible to all make-up addicts the essential step to stretch lashes to infinite dimensions.
On bare lashes / before applying mascara
In one easy stroke, this new make-up step reveals a lash line with unparalleled curves, ideally prepped for the application of any Diorshow mascara.
On made-up lashes / after applying mascara
1. It locks in more spectacular curl.
2. It makes the mascara formula more fluid to perfectly coat the lashes and to ensure a more even make-up result.
3. It optimizes the lash care action of some Diorshow mascaras.
Result: enhanced curves for perfect hold until mascara removal and maximized lash care effect.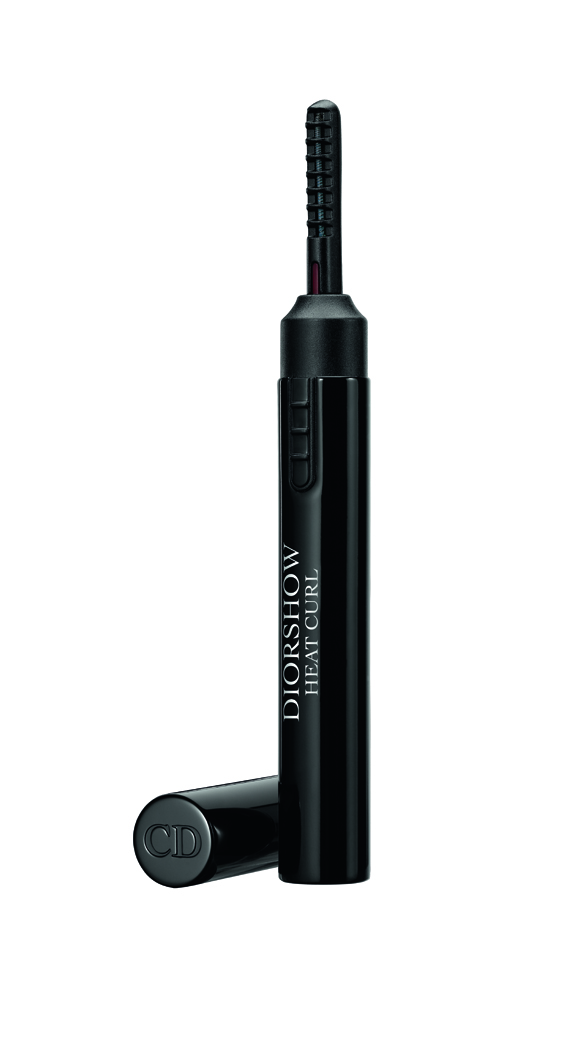 NEW LOOK Mascara will retail for S$52
The Heat Curl will retail for S$50
Availability: 1 Feb 2012
Hope this has been helpful.  Thank you for looking.  :)
Information extracted from Dior press file.