Available in Singapore 2013
In a flush of freedom, as though flaunting an irrepressible desire to seduce, the Spring 2013 makeup look by Tyen creates a uniquely fresh fusion of the House of Dior's iconic codes.
Dressed with the bow that Christian Dior adored — a throwback to games of love and chance, feminine avatar of the bow tie and an homage to the ribbons worn by the Duchesse de Fontanges, the Chérie Bow collection unfurls...pretty as pink. The couturier found pink to be "the softest of colours", the colour "of happiness and femininity". He continually reinvented its hues, from tender ballerina to hot and shocking. Pink received its first couture initials: CD.
Chérie bow: the quintessence of Dior fashion. 
Spring essentials.

Camille Miceli, Creative Director of Dior accessories, reinterprets the Fontanges bow, named after Louis XIV's favourite, who made history wearing her ribbons in her hair.
In the elegance of Versailles, it's cheeky and utterly 2013.
The star palette hides colours created by Tyen: a trio of velvety eyeshadows available in two harmonies, one around vintage powder pink, contrasting with grey and anthracite, the other in poppy pinks frosted with luminous white.
A black eyeliner and a fresh pink gloss complete this pop-up edition that sets the season's tone.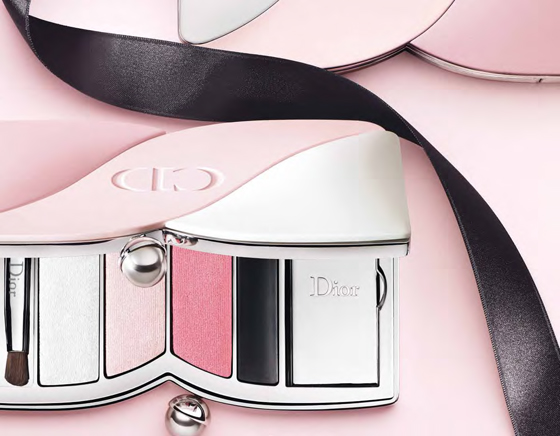 With Chérie Bow, pink flirts with smoky black and anthracite grey...
Pink, black, grey... The palette glows, the harmonies contrast against the skin... Sometimes demure and well-bred, often sizzling and glamorous, always cult, pink has never been this edgy.
The ultimate Dior signature houndstooth makes its mark on the eyeshadows, turning these beauty accessories into the couture must-haves of the season. 

EYES bubbly, enhanced with thick liner, or smoky and mock ingénue.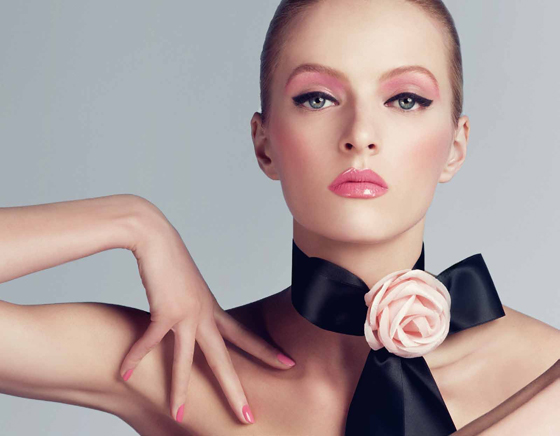 The it-pen.
Inspired by backstage makeup artists, who apply a grease shadow set with powder for a long-lasting effect, the new Twin Set eyeshadow pen is the must-have for eyes. At one end, a smooth texture spreads a lush satin or pearly veil. At the other, a sponge-pad dusted with shiny powder brings a mirrored sheen. One shade and twin effects for a twin-set makeup that beholds endless possibilities...
Illuminated, smoky or sophisticated to the hilt, the eyes recover the twinkle of spring.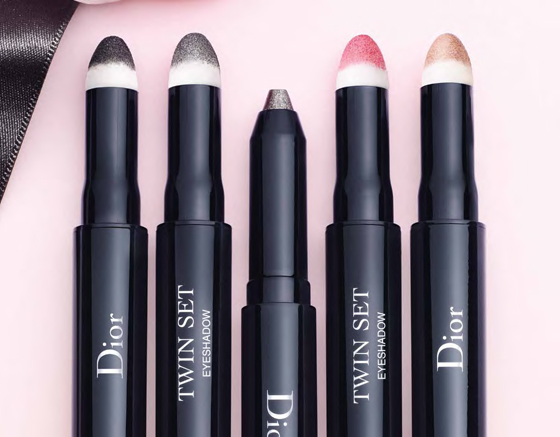 Powders and houndstooth.
A first for makeup. The legendary houndstooth that Christian Dior adored appears in eyeshadow palettes for the very first time. The 5 Couleurs and 3 Couleurs Smoky palettes revisit a play on grey and pink for the eyes. Variations on shadows and light, playing on textures and consistencies.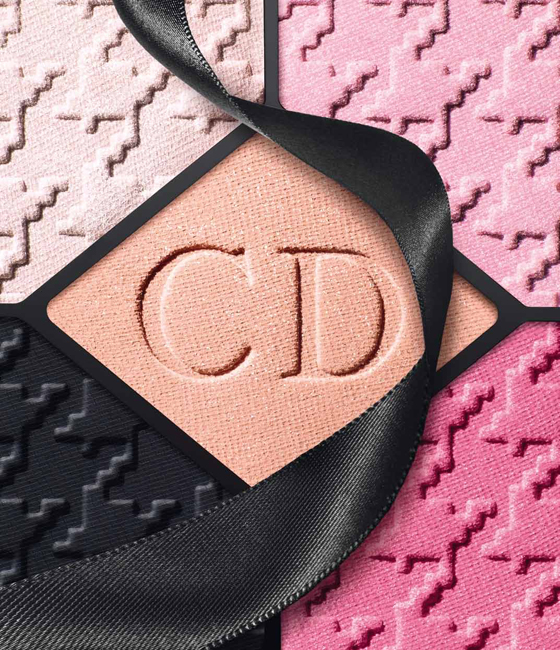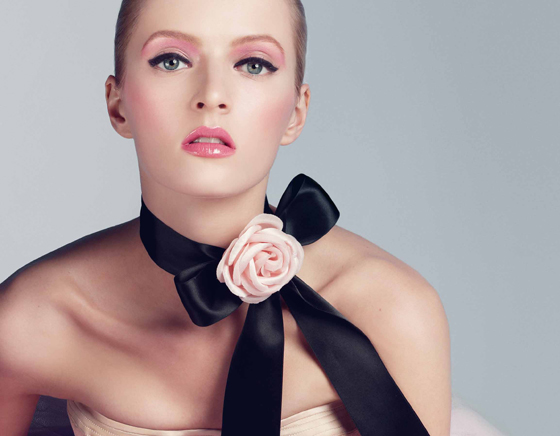 THE COMPLEXION glows, "In the Pink".    
The "fresh air" effect.
Diorblush also adopts a houndstooth attire. Beneath the puff, two original harmonies – peach and "real" pink – give the complexion a burst of freshness. Pink flushes to the cheeks, for an instant "fresh air" look.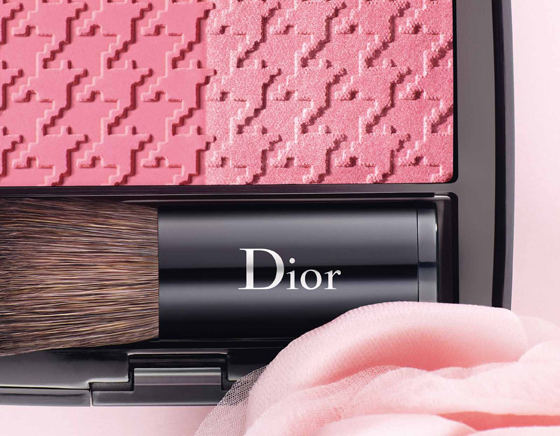 LIPS Delicate freshness and sheen.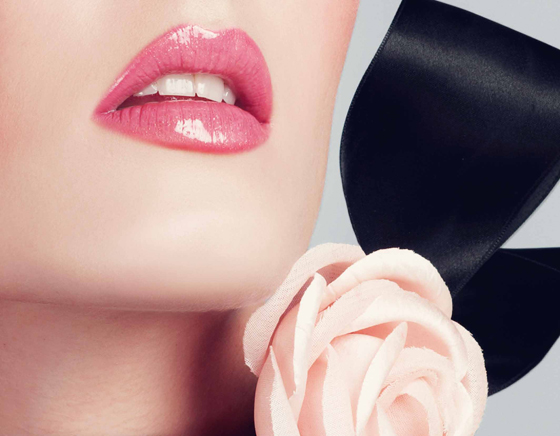 Customised glow.
For those who love a discreet rosy effect, an expert innovation for the lips: the gloss Dior Addict Lip Glow. It reacts to the level of humidity in the lips to diffuse its active colour effect and reveal their glow. Plumped with nourishing oils, it deeply hydrates the lips and transforms the smile with glistening sex appeal.
Who has never dreamed of a nail varnish that reveals the nails' natural beauty and gives a colour-free boost to their glow? Dior invents Nail glow, an all-in-one nailcare, varnish and glow that reveals an instant French manicure effect in one stroke.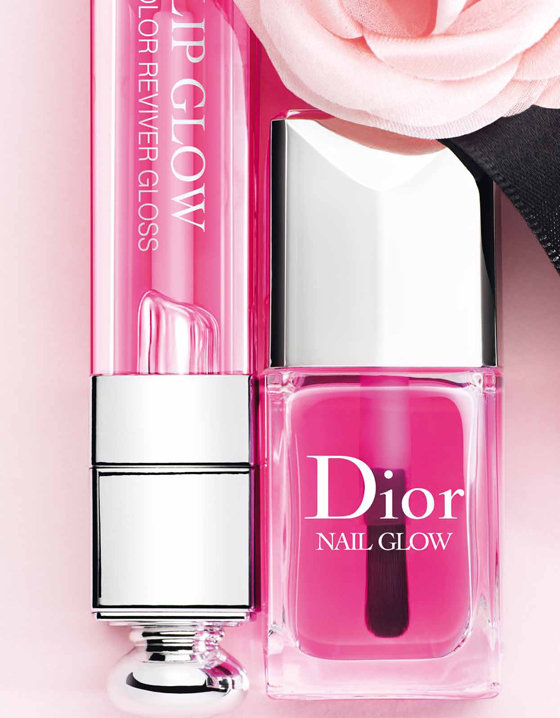 Like gossamer silk on the lips, Dior Addict Lipstick shapes the smile with light. Its four lush new shades for Spring 2013 reveal an implacable sensuality, shimmering between attitude and grace. 

Rouge Serum.
A fountain of youth for the lips, a glamour elixir, Rouge Sérum reveals two brand new shades. On the one hand, a delicate candy pink. On the other, a cheeky coral subtly flushed with pearly gold.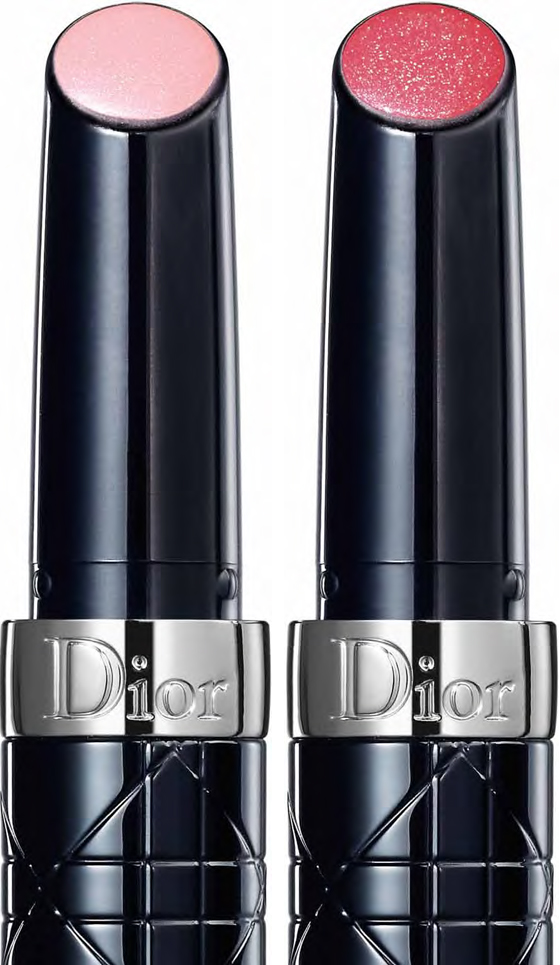 NAILS so "Chérie", are dressed in natural poppy pink or soft grey.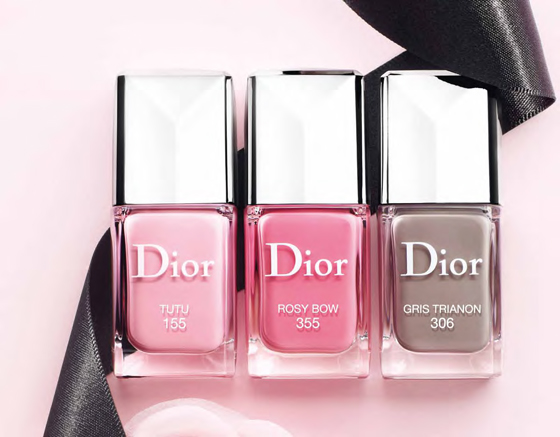 Nails signed CD.
In soft pale pink, Dior Vernis Tutu evokes the delicacy of a ballerina. Brighter and spiked with coral, the Rosy Bow shade celebrates spring and glowing seduction. Lastly, the Gris Trianon shade styles the nails with soft grey,
a timeless code in the chromatic world of Dior.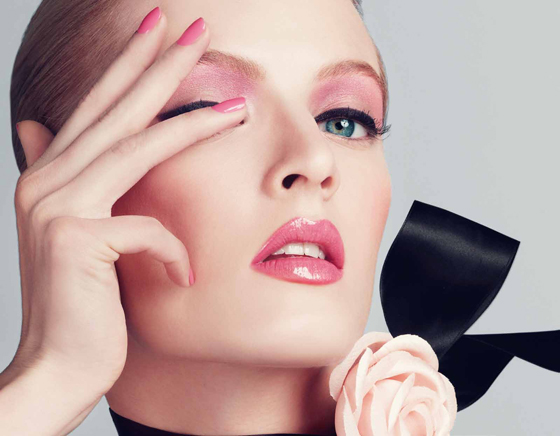 PRICE LIST
Dior Chérie Bow $105    
Dior Twin Set Eyeshadow Pens $51    
Dior 5 Couleurs Eyeshadow $98    
Dior 3 Couleurs Eyeshadow $72    
Diorblush $68    
Dior Addict Lip Glow $44    
Dior Addict Nail Glow $37    
Dior Addict Lipstick $45    
Dior Rogue Serum $50    

Dior Vernis $37
All products will be available island-wide from January 2013.