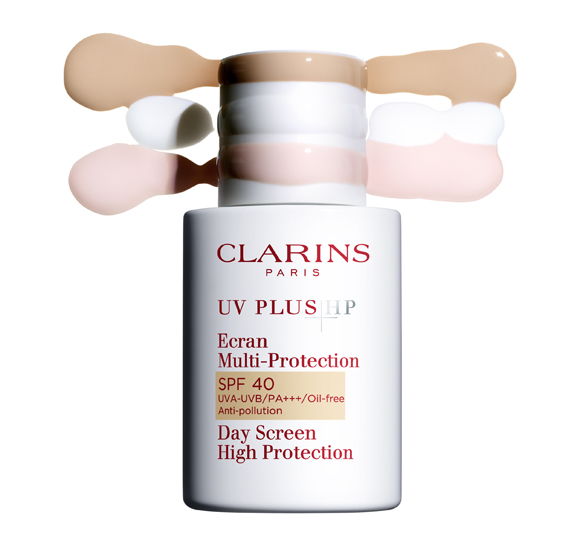 Available March 2012
UV Plus HP Beige S$74
Clarins, expert in UV protection, launches a new beige-tinted UV PLUS HP SPF 40 day care.
UV PLUS HP has won several magazine beauty awards around the world: Santé Magazine (2006), Instyle (2006), Marie-Claire (2007) and Her World (2008).
Today, Clarins introduces a new beige-tinted version that offers coverage and evens the complexion for women who'd like to minimize the appearance of dark spots, redness and imperfections.

Just like the neutral and pink-tinted versions, this new skin care delivers a triple protection "shield".
Protection against UV rays and pollution
Specifically formulated for women who want protection against sun's rays in the city, UV PLUS HP SPF 40 protects against photo-ageing and dark spots. A 100% mineral screen ensures optimal tolerance while its lightweight texture leaves no white residue on skin. Thanks to the presence of an anti-pollution complex formulated with 5 ingredients and plant extracts, skin is also protected against the harmful environmental effects of city life.
Innovation: free radicals are neutralized at the source
UV PLUS HP also protects against photo-ageing linked to oxidative stress. Its secret?
A high-performance, "Made-in-France" fruit extract that is rich in superoxide dismutase (SOD): canteloupe melon from Provence, obtained from organic farming.
SOD from cantaloupe is one of the most powerful known antioxidants: it destroys "primary" free radicals before they oxidize lipids, proteins and cellular DNA. Thanks to this extract, UV PLUS HP SPF 40 ensures reinforced protection against oxidative stress within the skin and externally.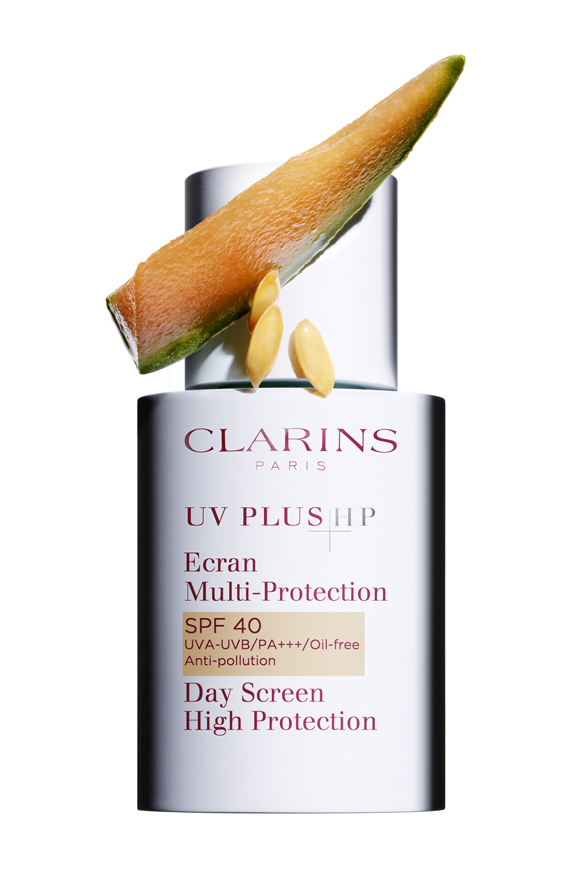 Three true colours now available
UV PLUS HP SPF 40. Triple protection for the face: anti-UV, antioxidant and anti-pollution, formulated for city dwellers to maintain beautiful-looking skin. Its unbelievably light texture is now available in three shades.
Neutral
Invisible on the skin, this transparent shade smoothes easily onto the skin and will not leave behind any traces of white or oily residue.
Natural Looking - invisible protection, and great under makeup.
Pink
For a clear, more luminous complexion, illuminates the skin in a subtle shade of pink. Promotes a natu- ral-looking, fresh appearance and brightens a dull complexion.
illuminates dull skin on days without makeup.
Beige
For a perfectly flawless complexion! The beige tone delivers light coverage and is ideal for immediately minimizing any redness, dark spots and tiny imperfections. Promotes a more even skin tone that looks impeccable and luminous.
Flawless even toned skin, light coverage, great for no makeup days.
No matter which shade you choose, UV PLUS HP SPF 40 ensures perfectly matte skin all day long. Apply over your regular daytime moisturizer. Shake well before use. Can be used with all skin care and make-up.
I have previously featured the original UV Plus HP Day Care SPF40 in the neutral and tinted versions,
The Clarins UV HP Day Care SPF40 has always been one of my top fave sunscreen products, it is so lightweight, and I really love the texture.
The new beige version has the added bonus (to me, at least) of having slightly more coverage, kind of like a tinted moisturiser that evens out your skintone.
If you are wondering, what's the different among the three shades, and why would you need one or all of these?
If you are going to wear makeup for the day (say, to work) then maybe you want to use the neutral one (which is totally transparent) under your makeup routine.  However, say during days off when you don't feel like having makeup, and yet want to look fresh and have your skintone even-ed out, the tinted and beige versions would definitely come in handy.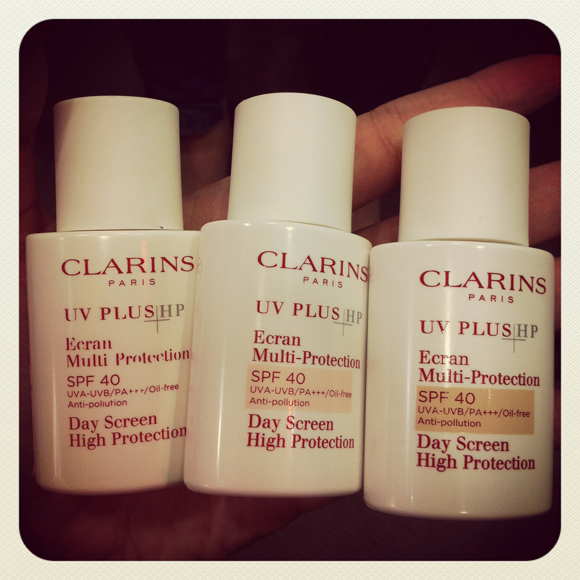 swatches of all three
You can see here, none of the shades left any white cast on my hand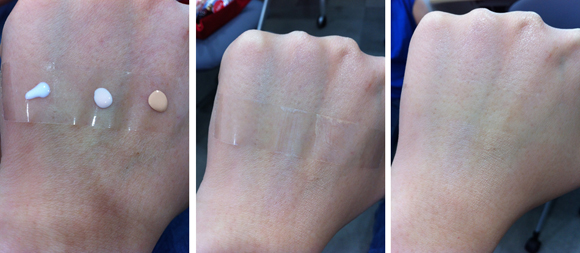 another close up of the swatches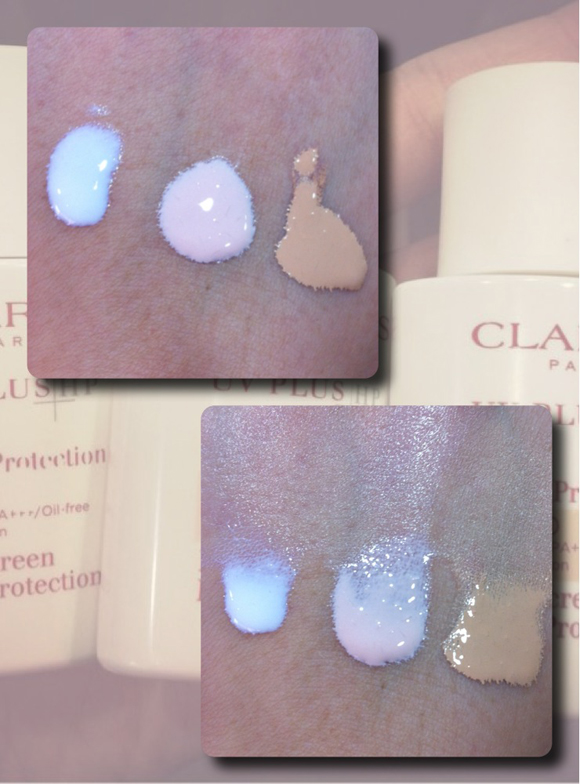 These are a little pricey, but a little goes a long way, and each bottle does last me a long time with regular usage.
My sisters all love it too, for the texture and the protection it gives.
Hope this has been helpful, and thank you for looking!