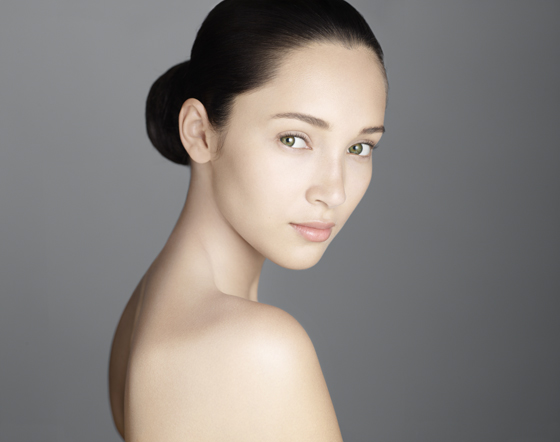 Available August 2012 
Refine facial contours and reveal all of the expressive beauty of Asian women...
Following Shaping Facial Lift, the first and only serum to promote balanced facial volumes for a perfect V-shaped contour from every angle, Clarins launches two new pioneer products, specially dedicated to Asian women:
Defining Eye Lift
The first product to help relieve heavy-looking eyelids, drain and brighten the eye contour.
Shaping Facial Lift Wrap
Based on Clarins Beauty Institute expertise, this is a quick way to help reduce a puffy appearance linked to water retention.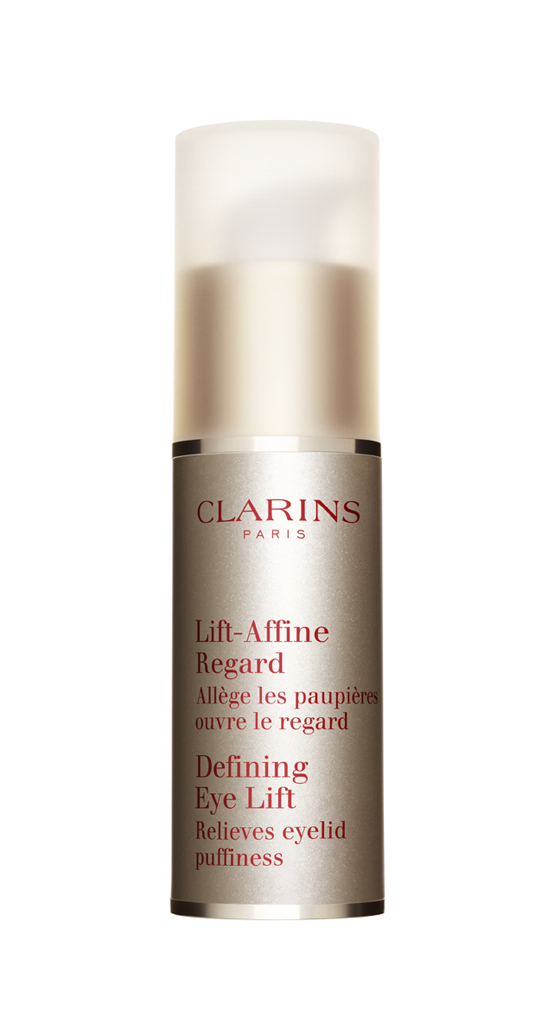 Defining Eye Lift Relieves eyelid puffiness
1. An immediate 'lift' effect
followed by a triple lightening, draining and brightening action.
2. An oil-free formula
that is colorant-free and ophthalmologist tested.
3. A patented application method
inspired by Shaping Facial Lift's Manual Auto-Lifting® Method. 
See brighter, more open eyes in just 4 weeks!*
*Test carried out on 34 Asian women.    
Finally, an answer to a need that has yet to be met! For the first time, Defining Eye Lift takes into account three causes that affect
the natural, expressive beauty of Asian eyes: the effacement of the upper eyelid, slower drainage linked to lifestyle, and an uneven skin tone.
The expert product that reveals all of the beauty of Asian eyes.
To minimize the natural heaviness of the eyelids,
an immediate 'lift' effect followed by a targeted lightening action
. Oat sugars form an invisible, skin-tightening 'veil' on the skin's surface that gently pulls the eyelid up.
. A combination of caffeine and dextran sulfate enhances the removal of excess lipids and slows down their accumulation again while minimizing the risk of irritation on the eyelids. 
A reinforced draining action helps avoid occasional puffiness
. Dextran sulfate reduces the appearance of 'puffy' eyes by stimulating
the removal of water which has accumulated in tissues due to a horizontal sleeping position, heat or even stress.
. Extracts of organic ginkgo biloba and maritime pine help prevent the accumulation of water in skin tissues by boosting microcirculation.
A brightening action promotes a clearer, more even eye contour
. Alchemilla extract limits the transfer of melanin pigments to cells in the epidermis in order to reduce the natural darkening of the eye contour.
. Extracts of organic ginkgo biloba and maritime pine have an action on microcirculation to help reduce the appearance of dark circles linked to fatigue. 
Clinically-proven results: Eyes appear more open after four weeks.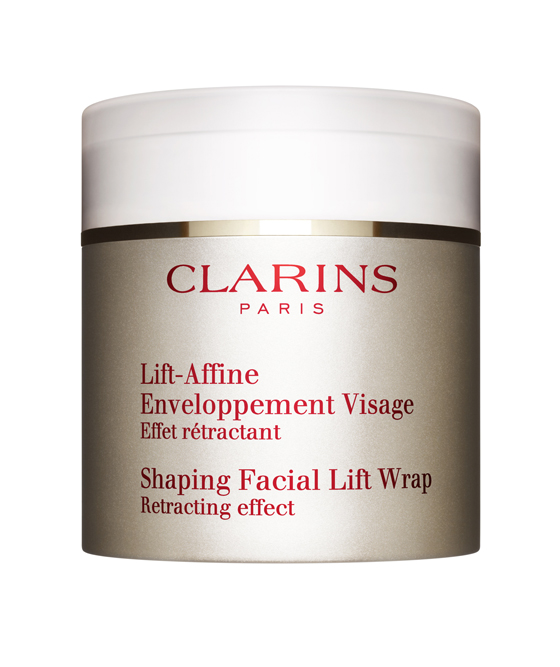 Shaping Facial Lift Wrap Retracting effect
1. In 10 minutes, a visible retracting effect
coupled with hydrating, brightening and matifying actions.
2. A rich, creamy, mousse-like texture makes application a real treat.
3. A draining technique
pampers the skin for optimized results. 
Instantly see less puffy features!*
*Test carried out on 35 Asian women.    
Even thin faces can experience a 'heavy' look and features that are not well defined. Why does this happen? Excess water in the skin tissue is the reason. Better than a simple mask, Shaping Facial Lift Wrap was inspired by Clarins Institute treatments. In 10 minutes, it helps reposition facial features and restores a more refined appearance.
A double 'water-reducing' action helps reduce and prevent puffiness
. Chinese barley has draining properties and helps remove excess water that has accumulated in tissues.
. Ginkgo biloba extract helps prevent new puffiness from setting in: by protecting blood capillaries, it limits their permeability, at the origin of water leaks toward skin tissues.
Hydrating, brightening and matifying actions help wake up skin's radiance and ensure its comfort
. Christophine extract, a fruit originally from South America, hydrates and softens the skin's surface.
. Parsley extract helps regulate melanogenesis thereby brightening the complexion. . White clay absorbs impurities and excess oil. It also has an astringent effect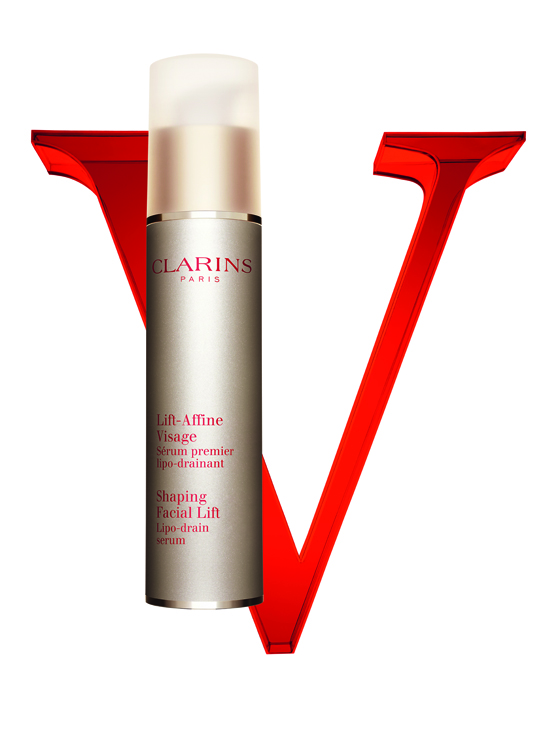 and finally, the Shaping Facial Lift Lipo-drain serum - the star product, which I have introduced here:
A daily serum which reduces excess lipids in the cheeks, chin and facial oval to refine the face from the front as well as the profile.
It also helps enhance younger-looking, more beautiful features. 
Price Information
Shaping Facial Lift $102
Defining Eye Lift $82
Shaping Facial Lift Wrap $75
I will try to follow up with a review/ swatches feature entry.  
Hope this is informative.  Thank you for reading.
Images and information extracted from Clarins press file.