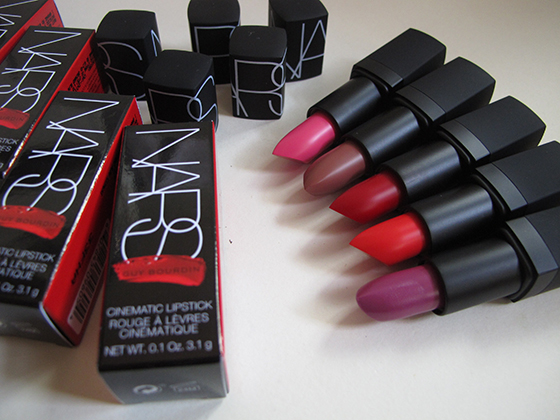 Hi hi 
Ever since I previewed the NARS x Guy Bourdin collection in this collection (click here) I knew I wanted all the lipsticks in this collection.  There were beautiful eyeshadows, polishes and blushes but the most outstanding items to me are the Cinematic lipsticks - they have brilliant color pigmentation in an intense creamy formula - and you get a gorgeous nude, classic red and the bright pink...every color family is covered in this 5 lipsticks. 

Limited edition and created exclusively for the NARS Guy Bourdin Holiday Collection, Cinematic Lipstick delivers intense color saturation with a gorgeously glossy shine. Creamy and comfortable, featuring an innovative blend of lip conditioners and antioxidants known to hydrate, nourish and protect lips.

I find these lipsticks quite long lasting and creamy.  They are so comfortable to wear and the colors are true to what you see in the tube.  I am glad that I got all of them, because I can see myself (and my sister) wearing all these lipsticks.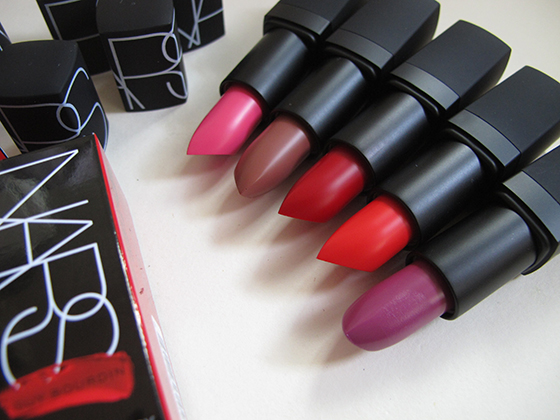 <strong>
Goodbye Emmanuelle</strong>
Hot pink</p>
Last Tango
Dusty rose</p>
Future Red
Cherry</p>
Short Circuit
Fire coral</p>
Full Frontal
Rose violet</p> <p>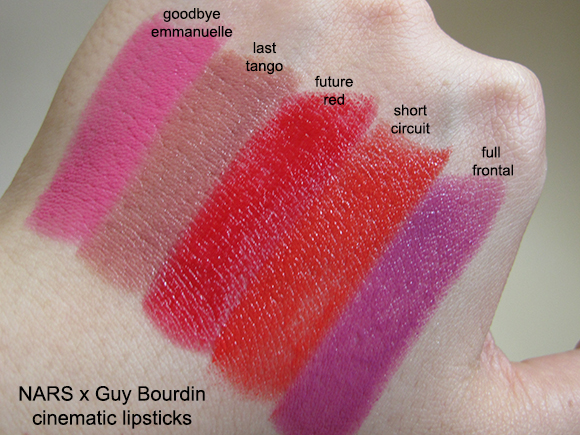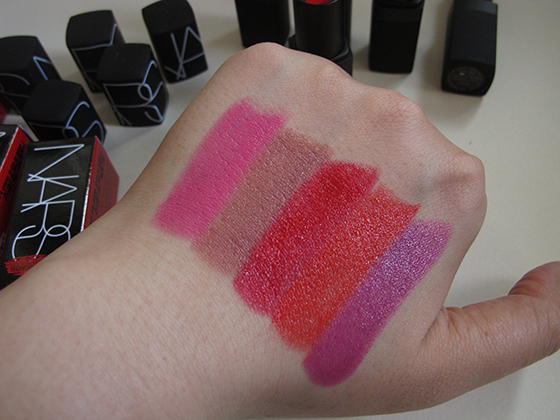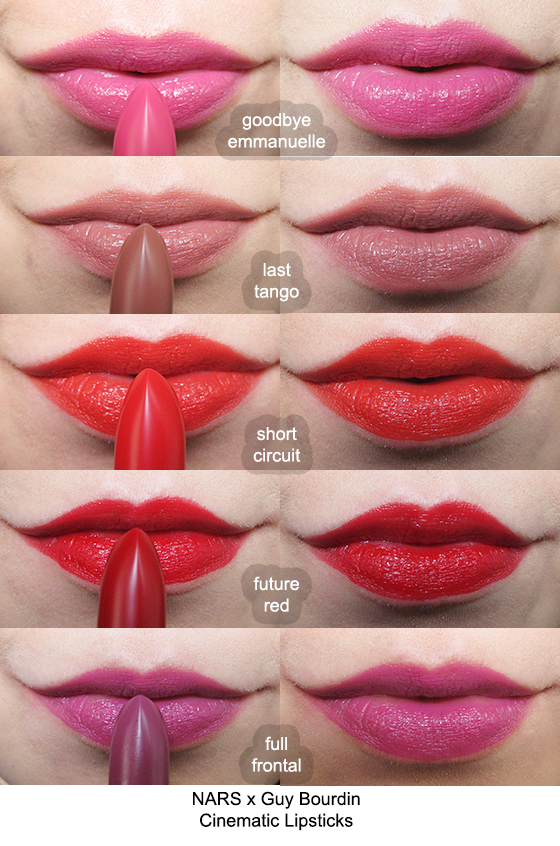 Everything in this LOTD will be listed in a separate entry: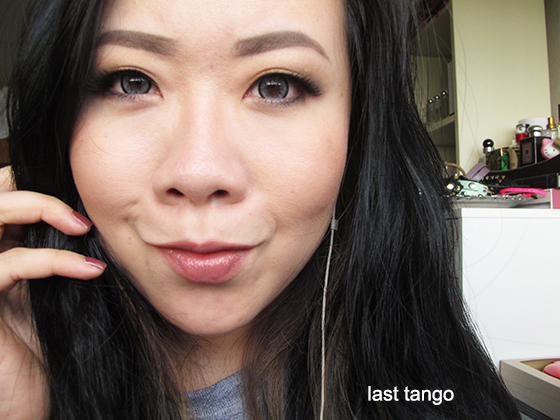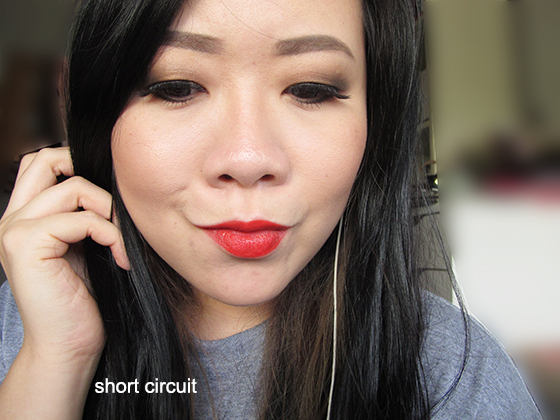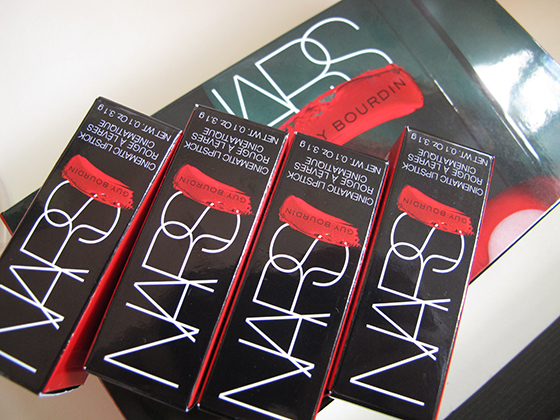 I am thinking that I need backups for the reds.  
Did you get any of these cinematic lipsticks?
Hope these swatches have been helpful, and thanks for looking!