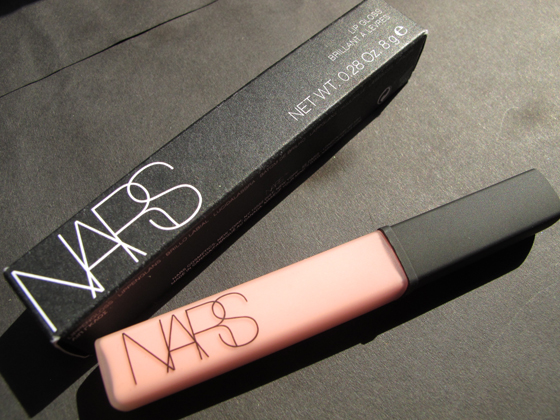 This week's NARS Teaser is their famed lipgloss in the shade Turkish Delight.  It is a milky pale sheer pink that will look good on its own, or over a lipcolor.   In this entry, I am showing the gloss on its own... After a month of NARS teasers, I think many of us can't wait for NARS to hit town (we are looking at OCT/ NOV, at Tangs Orchard, in case you are wondering).  Let me know what are your top NARS picks!
Product description:
Serious shine and sexy color in sheer, semi-sheer and creamy formulas. Extremely wearable and versatile shades may be worn alone or over other lip formulas for added dimension.

* Ultra-smooth, non-sticky, comfortable wear
* Enriched with Vitamin E to help lips feel supple and hydrated
* Iconic NARS shades
To create a natural, supple look for lips, try blending Turkish Delight over your favorite lipliner or lipstick. The creamy texture results in beautiful shine.– ARTHUR BOSTON, NATIONAL MAKEUP STYLIST| - | Lip Gloss gives a full, pouty, 3-D effect, especially when applied to the center of the lips. Less is more when it comes to Lip Gloss. I prefer to apply with my finger and tap the color on so it's not too thick.
Photos & Swatches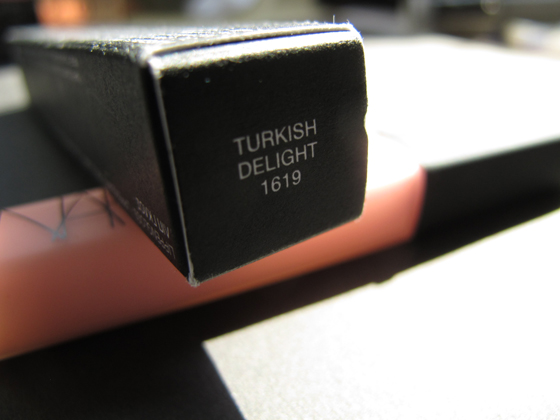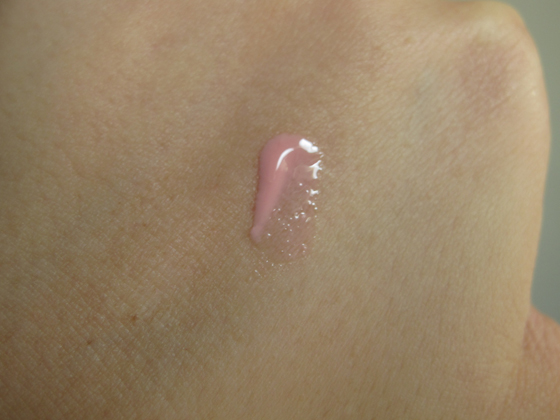 It looks sheer, and a little 'streaky' so I think I will most prob wear this over a nude lippy for extra shine. 
The texture is very smooth and not sticky. 
It has a slight rubbery scent as many reviews you come arcoss about NARS lipglosses would point out.  
But the scent isn't in your face, it goes off after a few seconds. 
A simple look featuring Turkish Delight.
Products breakdown will be mentioned in a separate entry. 
That's all, and thanks for reading!
For my other NARS Teaser installments, click here.
What's your absolute NARS must haves?