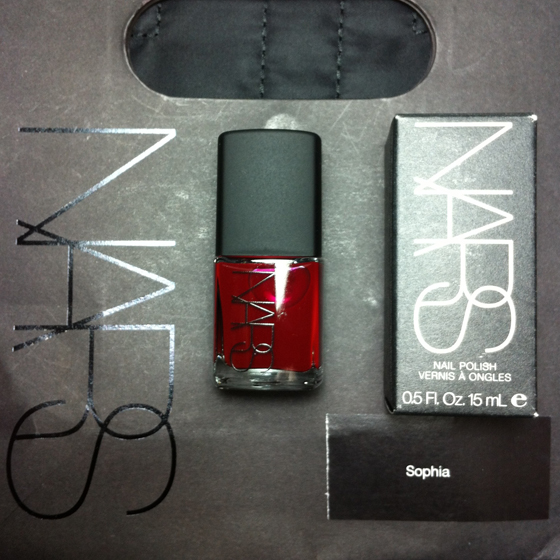 A little NARS delivery arrived earlier this week, a little sneak peak into the launch of NARS cosmetics in Singapore, at long last.  Times like this, I feel like we are finally coming out of the stone age as far as makeup choices here are concerned.   But 2012 has been a good year in terms of brands coming to our island... and one of the  most anticipated must be NARS Cosmetics.  I have an extensive NARS stash accumulated from travels and various online purchases, but there is nothing like being able to swatch and play with the products in person, and having the NARS MUA to guide you and dispense tips.  All the NARS BAs whom I have met thus far in my travels are all well-trained, willing to help, and make good product pairing recommendations.  I hope our BAs here wouldn't disappoint us.  
For now, let's feast our eyes on NARS Jungle Red nail polish, which is apparently beauty editors' fave red shade.  And it is easy to see why.  It is a deep true red, very classy, very elegant, and also very sexy.  It is a red that will make your hands look fairer than they are... and it is also a true red that leans deeper when you are indoors, or at night, and it also morphs into a brighter intense red when looking at it under direct sunlight/ daylight.  You will see in my swatch pictures below, how the same colour can look different depending on the lighting. 
It is a smooth and creamy formula.  Two evenly applied coats give you full color payoff, though you can also get away with three for maximum impact.  In these swatches, I used Butter London basecoat, 2 coats of polish, and Seche topcoat.
There is no news on exact dates as of now... but I think we are looking at after September...and NARS will be located at the newly revamped TANGS Beauty Hall.  Mark your calendar! 
Okay, talk aside, here are the pictures - enjoy!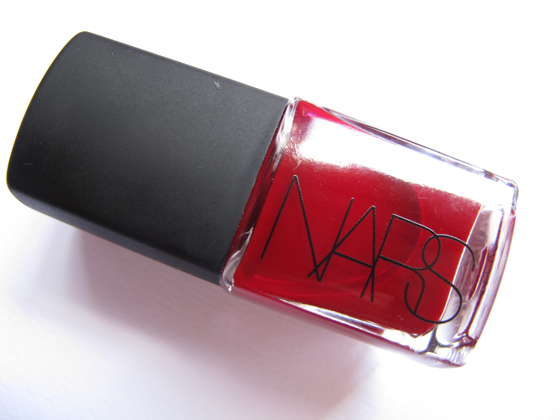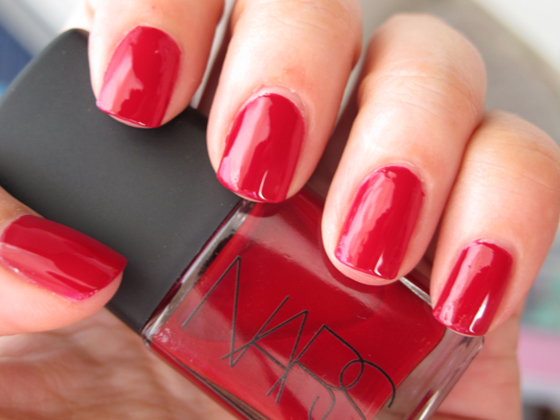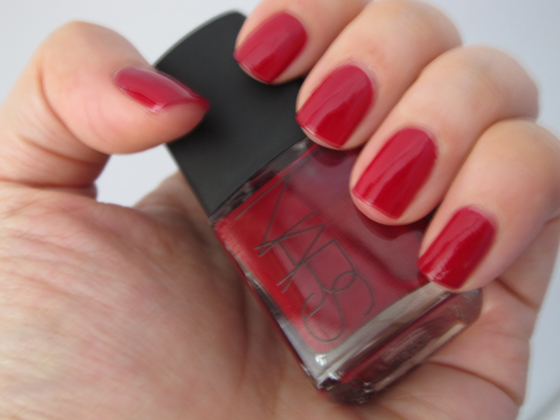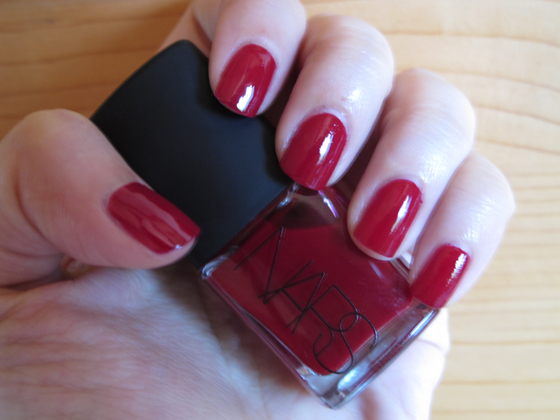 and the color at its deepest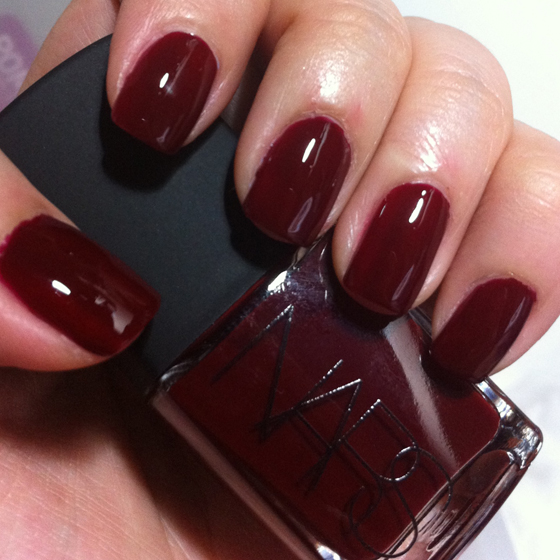 bottomline:  if you love red nail polishes, you need NARS Jungle Red, just because. 
Hope this has been helpful.
Thank you for reading!