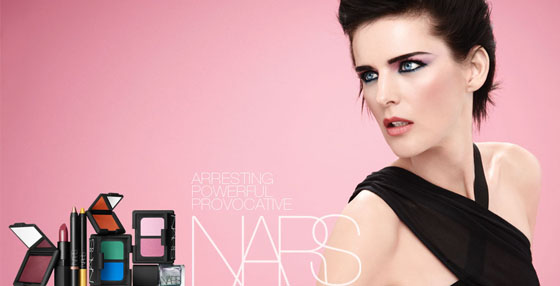 I realise this entry is a little belated, but I want to share the beautiful images and swatches of most of the products released in this collection anyway. They are all already available at Tangs Orchard, so do check them out soon!
The Spring 2013 Collection shines with rich, hyper-saturated shades, welcoming the season with a dramatically modern palette.  Jewel-toned cheeks pop.  Lips sparkle in soft metallic rose or pout in sultry shimmering fuchsia.  Nails shimmer in iridescent silver green.  Eyes flash in pink or flirt in blue and green.  The collection is an ode to bold color and a modern woman - and as always, purely NARS. 
Stella Tennat fronts the campaign image, which is shot by Francois Nars himself, is described by NARS as having a unique look, short hair, angular features - that really defines the 90s era.  Her look is unapologetically strong yet feminine which really represents the NARS makeup.   NARS' favourite products of this collection includes Dressed to Kill lipstick, and the Bouthan palette.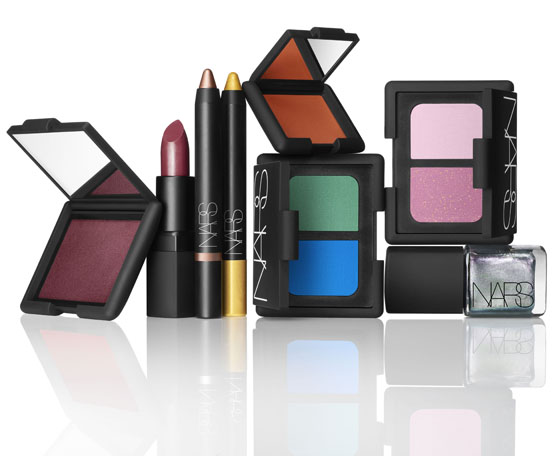 BOUTHAN EYESHADOW DUO

With the French name for Bhutan, the South Asian country wedged between China and India at the eastern end the Himalayans, this Duo Eyeshadow features a soft pink tulie and a bright pink with gold shimmer shade that can be applied wet or dry, alone or layered.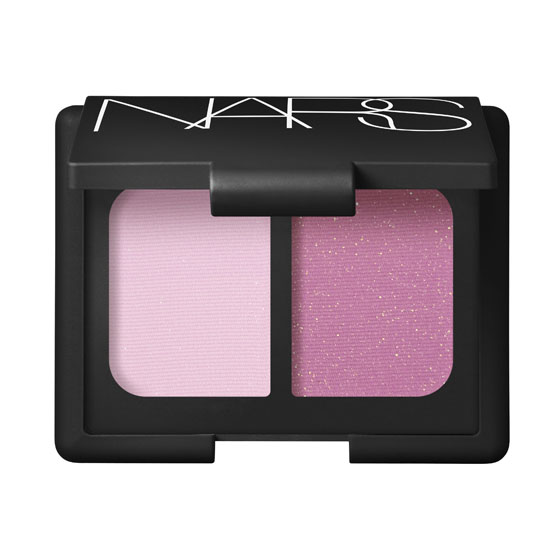 <span style="color: #800000;"><strong><span style="color: #c83656;">DRESSED TO KILL LIPSTICK
</span></strong>This fuchsia rose Lipstick with gold shimmer is as dengerously seductive as the 1980 erotic crime thriller, written and directed by Brian de Palma, for which it's named.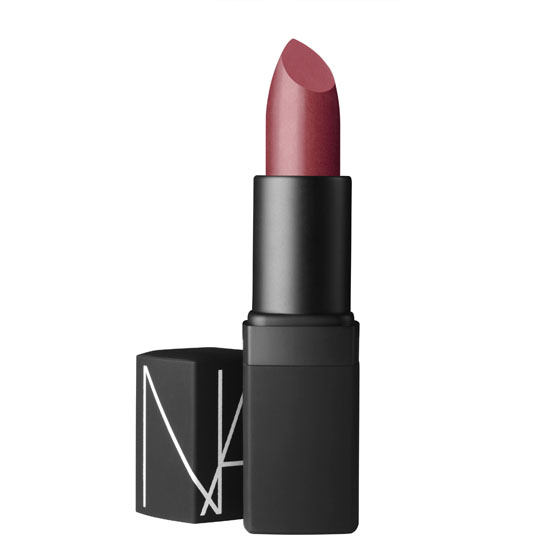 </span> 
<strong>MAD MAD WORLD EYESHADOW DUO
</strong>This vivid cyan and parakeet green Duo Eyeshadow is as wildly colorful as its namesake 1963 American comedy film.  Wear each bold shade solo or use one as a base and the other as a liner or accent - the combination is eye-popping and unexpected.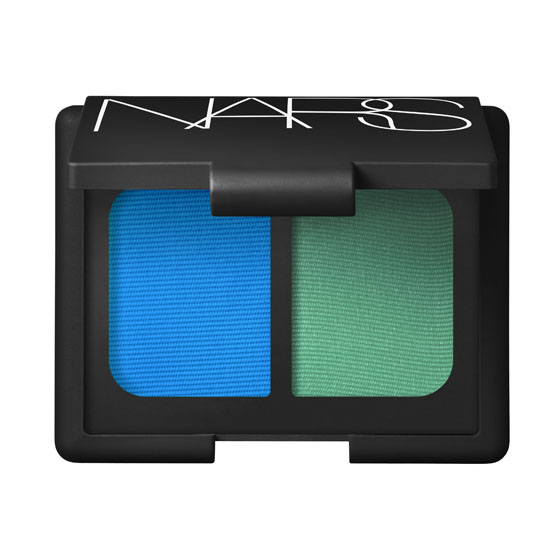 DISCO INFERNO NAIL POLISH
Burn baby nurn! Hitting the dance floor is a must in this iridesecent silver green nail polish, inspired by the Trammps 1976 song (and album of the same name).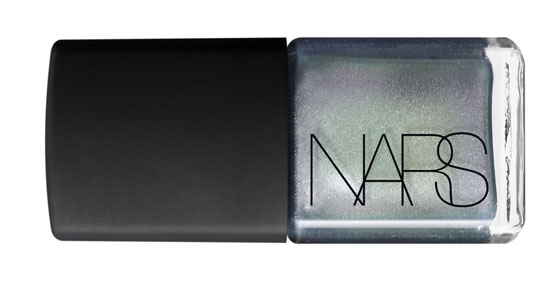 <span style="color: #ff6600;"><strong>PERSIA SINGLE EYESHADOW
</strong></span>Named after the countery now known as Iran, this matte paprika colored Eyeshadow evokes the history and culture of the empire that Cyrus the Great founded in the sixth century. Apply dry for a softer look or wet for a strong effect. 
<strong><span style="color: #ffcc00;">CYTHERE VELVET GLOSS LIP PENCIL 
</span></strong>This irresistible soft metallic rose Velvet Gloss Lip Pencil is inspired by the Greek Aegean island located between the Peloponnese Peinsular and Crete that's believed to be the birthplace of Venus, the goddess of love.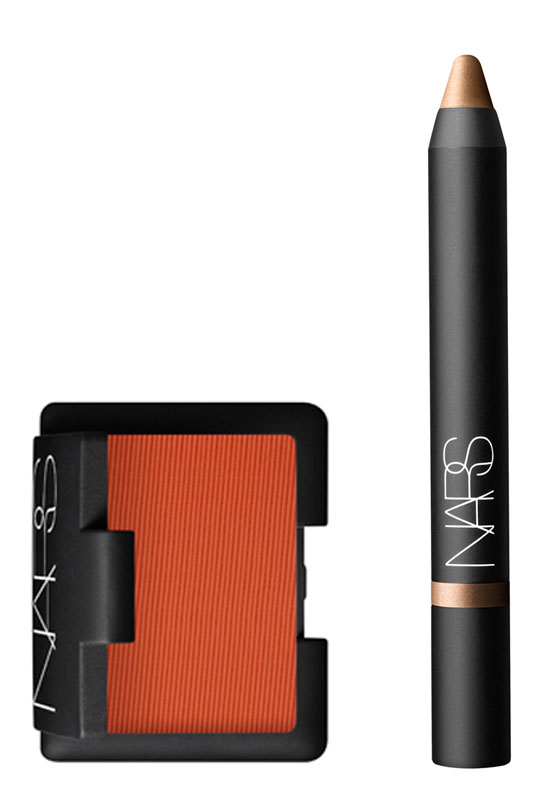 <span style="color: #993366;"><strong>SEDUCTION BLUSH
</strong>This sexy sangria-hued Blush lends skin an alluring come-hither flush.
</span>
<span style="color: #ffcc00;"><strong>CORCOVADO Soft Touch Shadow Pencil
</strong>This 24-karat Soft Touch Shadow Pencil gets its name from the mountain in central Rio de Janeiro that's famous the world over for the 125 foot statue of "Christ the Redeemer" atop its peak.  Use it as a base for layering with powder shadow, or as a liner or accent, or to enhance color intensity. </span>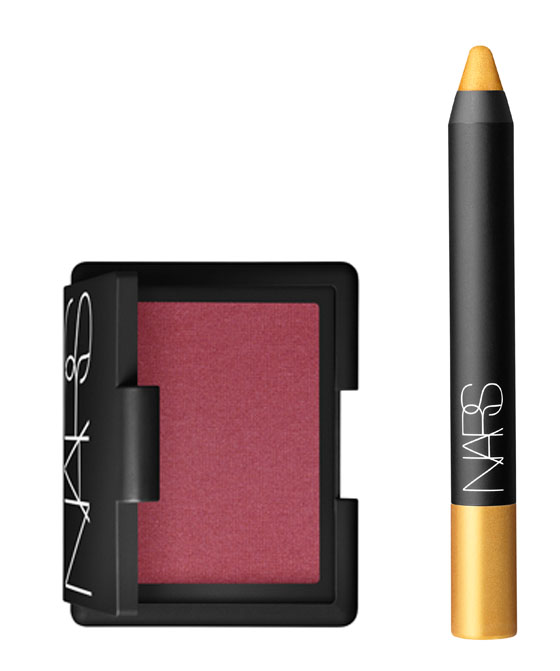 <strong>Here are some SS2013 Runway looks featuring NARS collection: 
</strong>
at the marc jacobs show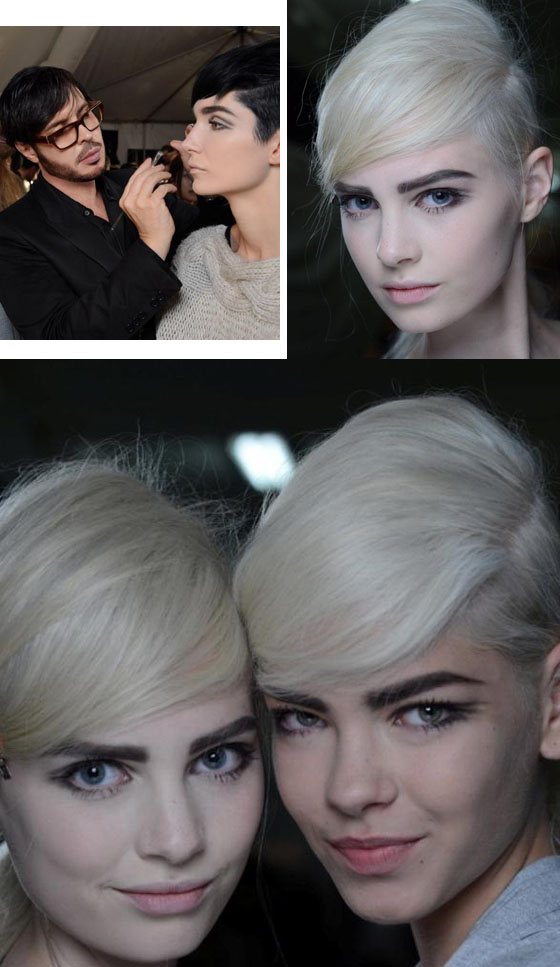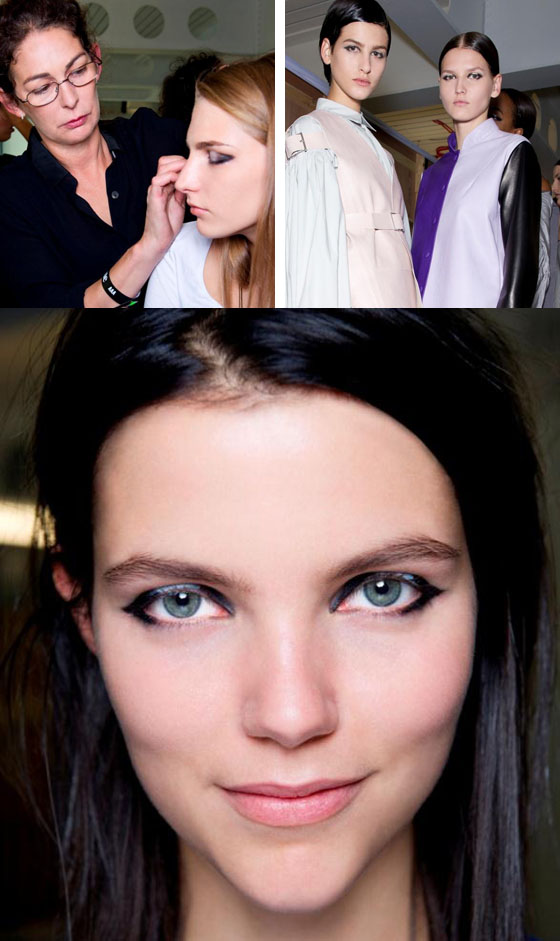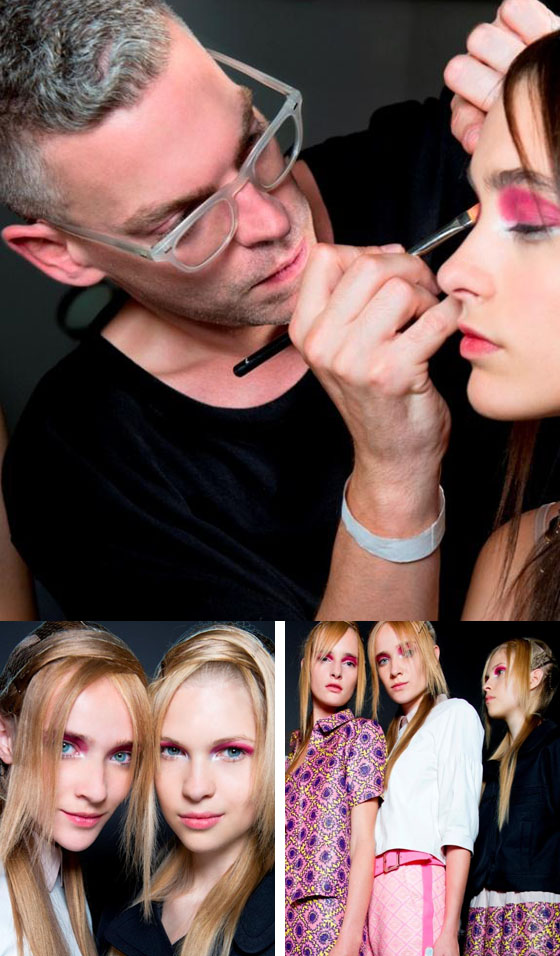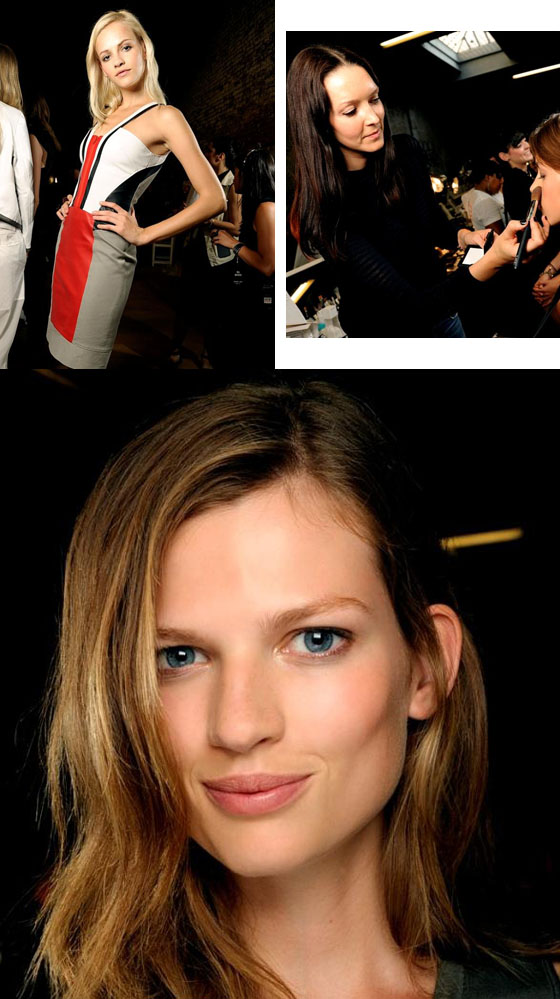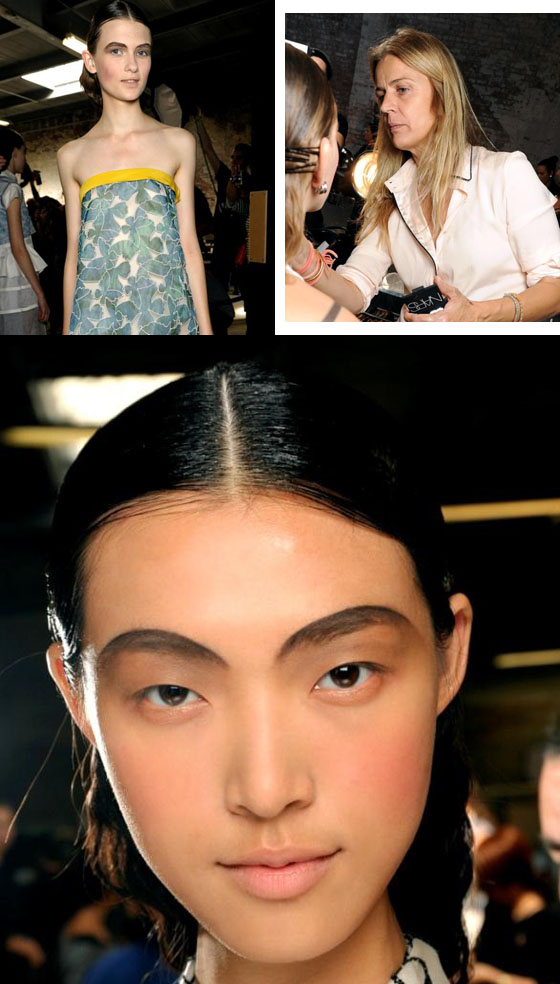 pictures I took during the preview session a couple of weeks back 
more information on the light reflecting power and concealers in subsequent entries coming this week.  
If you have been following me on instagram you would have gotten more timely updates on the availabilty of the new products.  I believe by now the light reflecting powders are either low in stock or out of stock.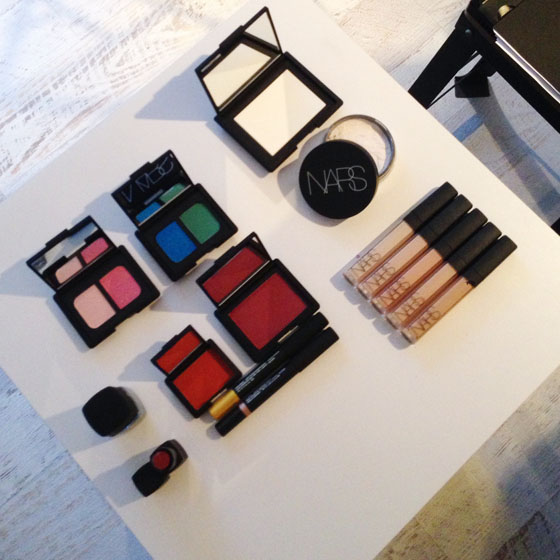 NARS makeup artist Julyen presenting to us the NARS SS2013 look: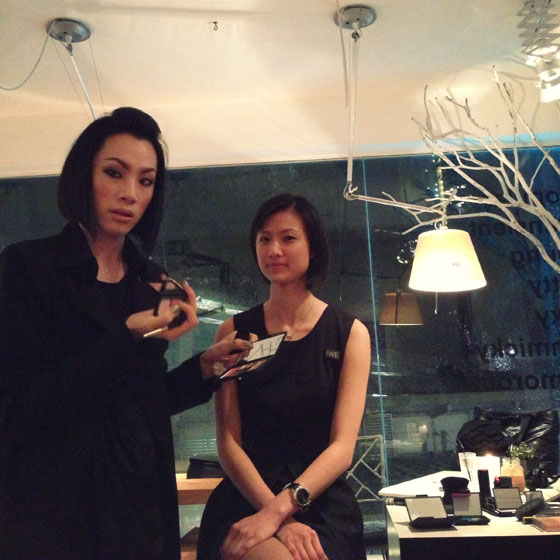 swatches and makeup playtime
we were astounded by the intense colors and beautiful textures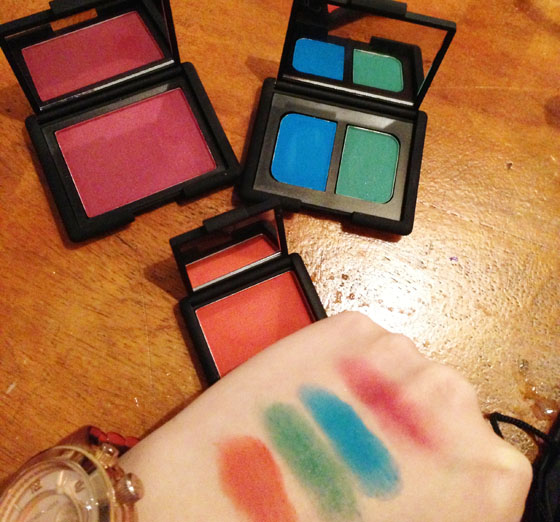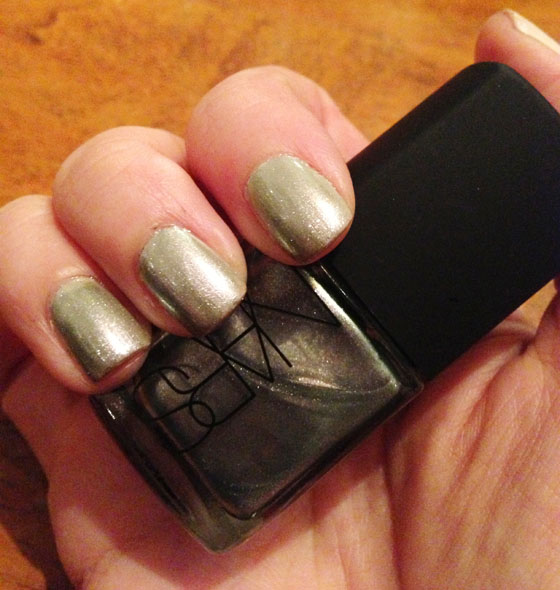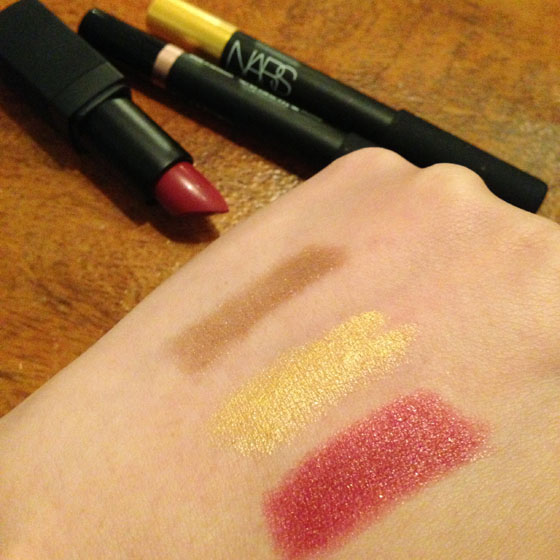 I didn't manage to swatch Bhoutan for some reason, opps!  I will showcase a couple of items which I received and purchased from this collection soon.  Stay tuned.  I will most probably be posting the light reflecting powder and concealer as a informative & review entries hopefully by this weekend, but if you want my preliminary views, I am loving both so far! 
I hope this entry has been fun, and thank you for reading!