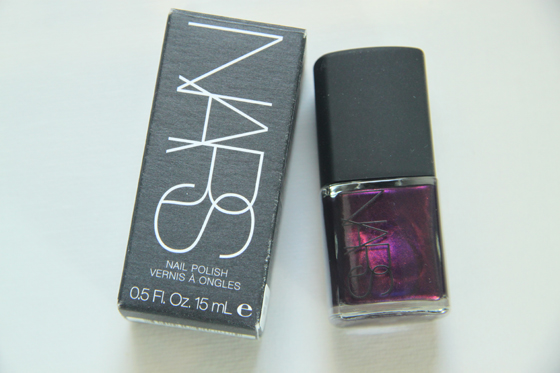 I purchased NARS Purple Rain in TW, and it is a gorgeous metallic rich purple, that leans slightly warmer, but yet not a plum shade.  You will see that, in the comparison pictures, I can't seem to get enough of this type of color. 
The consistency on this polish is awesome, it is almost a one-coater (like most of my NARS polishes, actually) and it is super smooth.  The multi-color shimmer is quite visible, even in the shade.  This color is very flattering on my skintone, and I love this both on my fingers and toes. 
I seem to be posting nothing but nail polish entries lately....and I have plenty of makeup stuff to showcase, but at the moment, I am in the mood to play around with my new colors.  I haven't been wearing makeup very often lately, and so photo opportunities are harder to come by.  But we will get them up soon!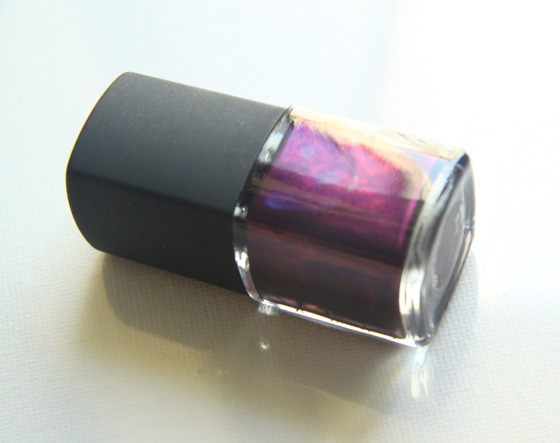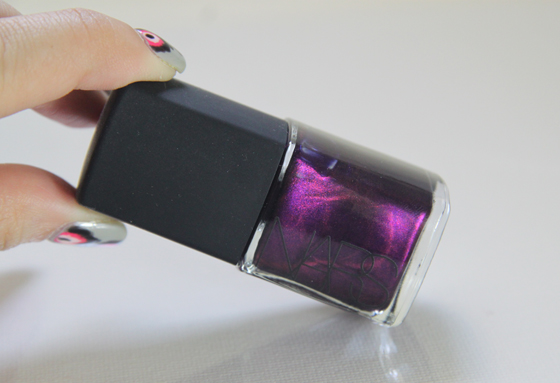 Here you can see the shimmers bits...it's gorgeous.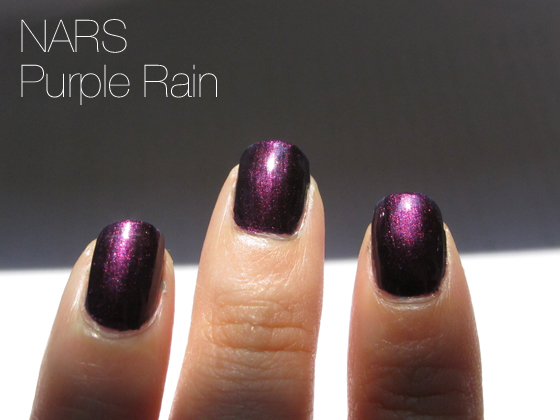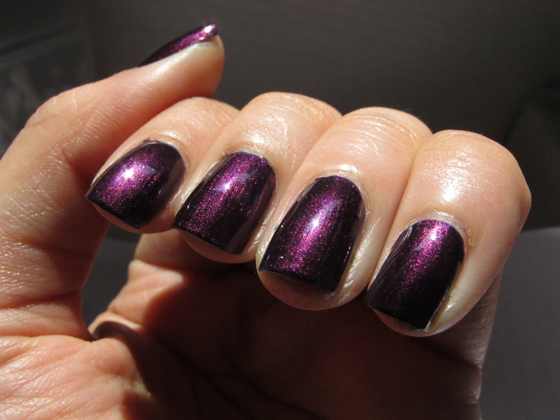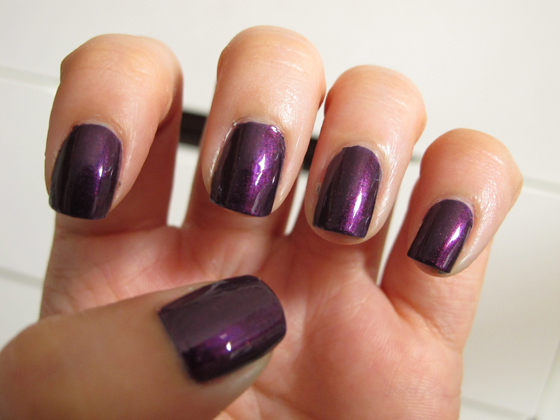 comparisons
it is very very close to Illamasqua Baptiste (which is just a tiny bit cooler in toned) I would say they are 95% match!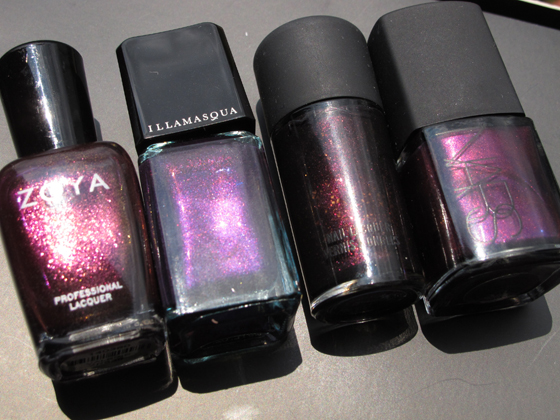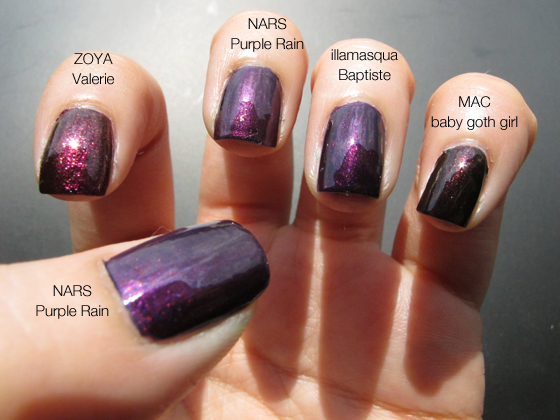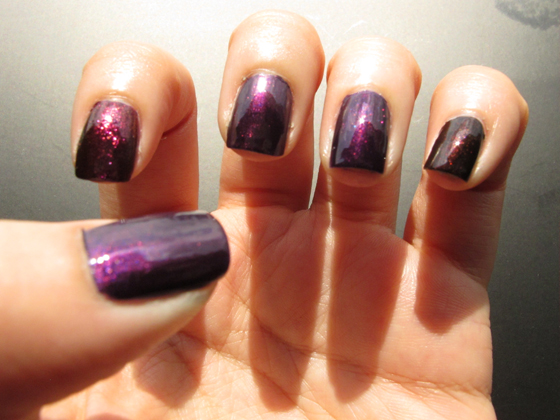 That's all, and hope this is useful!
Thank you for reading!