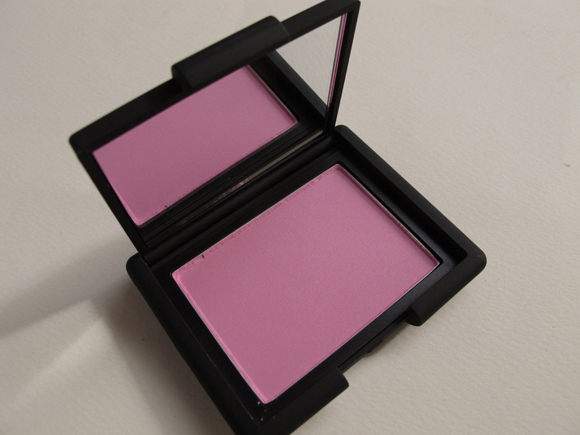 Hi!
I purchased NARS Gaiety Blush (from their Spring 2012 collection) through my gf in Hong Kong.  It is a matte bright pink blush, not too cool toned.  It is described as 'bright candy pink' on the NARS site.  I personally think it is quite wearble on me, and gives a nice pop of color without looking too clownish.  It doesn't look as bold at other NARS hot pink blushes (think Desire - which is described as a delicate pink - I have seen the blush before in stores, it is a pretty bold pink color)
The texture is fine, and not as super duper intensely pigmented like some of the other NARS blushes.
I have been wearing this blush for the past week (most days anyway), and I just dust it on my cheeks with a kabuki blush.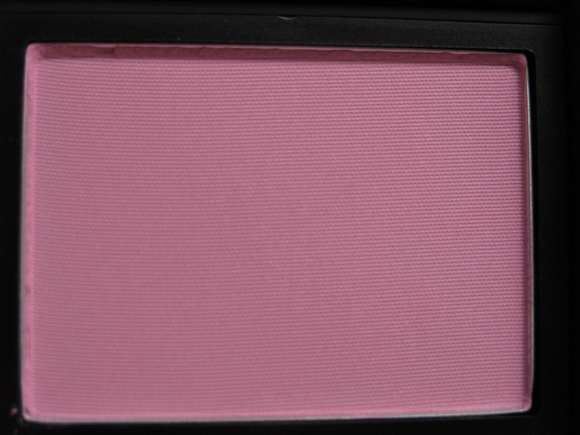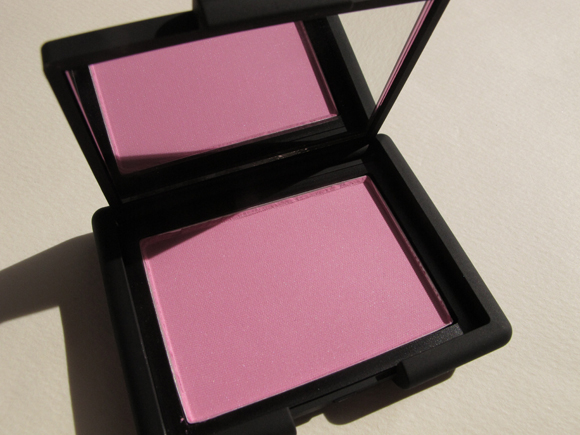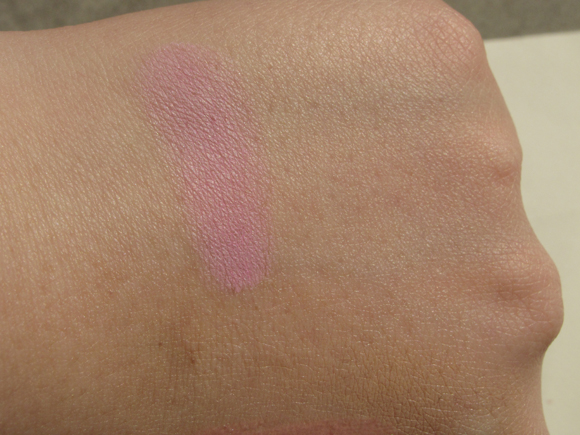 This blush immediately reminded me of Dior's Spring 2012 blush, which is the Rosy Glow.  They look really similar in the pan though, as shown below:
Swatched next to each other, the Dior shade seems a tad lighter, more pastel as compared to the NARS Gaiety. But then again, the Dior powder is a little color adjusting, and warms up as I wear it throughout the day.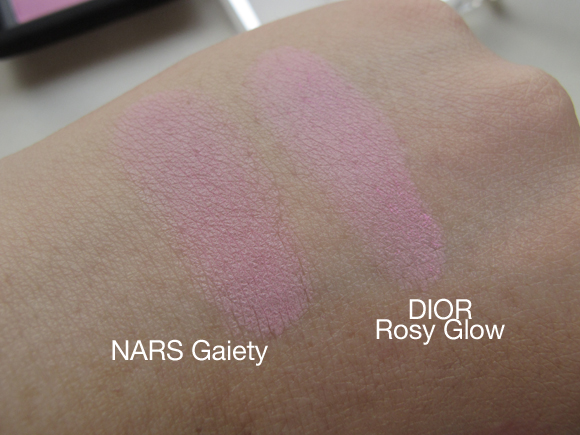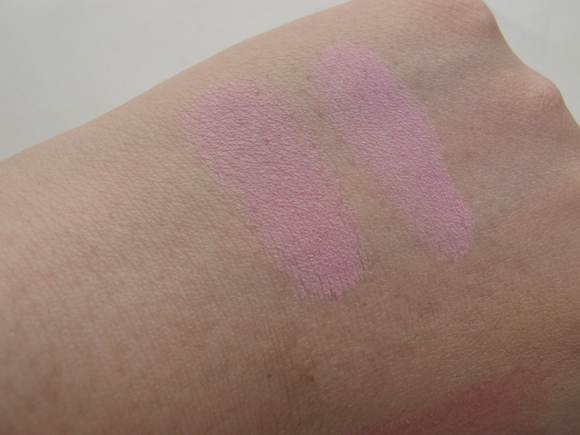 A quick LOTD showing the blush in action:
Foundation: Shiseido white lucent target base, Guerlain Gold foundation, Lancome Teint Miracle Loose Powder
Lips: Tom Ford Blush Nude (mixed with a little of Illamasqua Sonnet lipstick) --- not liking this combo, too matte and dry, and too nude, I think I am used to wearing super glossy moisturising lipsticks of late.
Eyes: base Laura Mercier Flax, base GA ETK in #13, Dior palette in Bleu de Paris, Liners Laura Mercier Caviar Stick in Sapphire, Clinique Lower Lash Mascara
Concealer - Laura Mercier secret camouflage concealer - I love it very much, but it is not not my HG like the Cle de Peau stick concealer
Blush: NARS Gaiety - I slapped this on with Chanel Kabuki brush, quite liberally
That's all and thanks for looking.