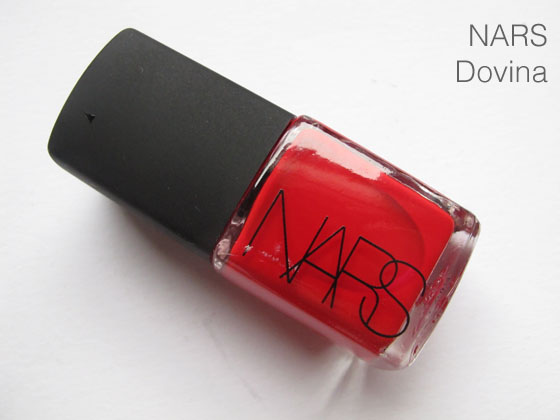 Hi hi!
I picked up NARS Dovina on a quick whim (I think I have a collective NARS entry which I should post soon, plus reviews and features of their new releases).  It is a beautiful classic red, brighter and creamier than Jungle Red.  It is opaque in one coat, though I applied 2 coats in my swatches.  I used this over the CNY weekend, and I just love it.</p> <p>Of course, it is one of the many classic reds I have in my stash, but I always like to own a classic red from every brand of nailpolish I have, and I am glad to add Dovina to the collection.  Besides, I think NARS polishes have great formulation across the whole shade range, and so far I have very good experience with  my NARS polishes (I have about 15 or slightly more currently).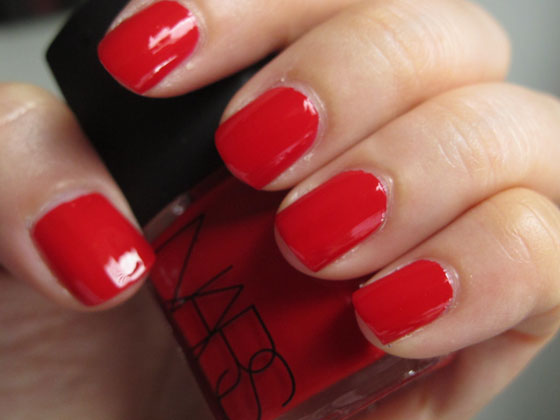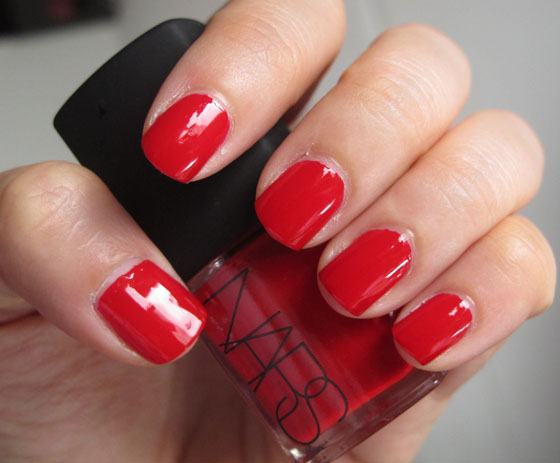 A few comparisons to my current fave reds which might be in the same category: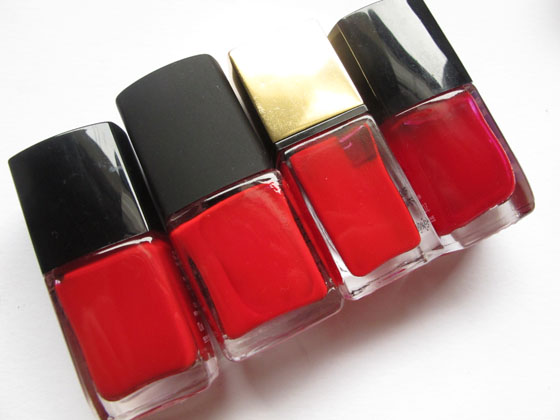 Here they are: It is the closest to the YSL red in this set of comparisons, I didn't pull out my Illamasquas, Diors and Essies for this comparison.. but I think you get the idea.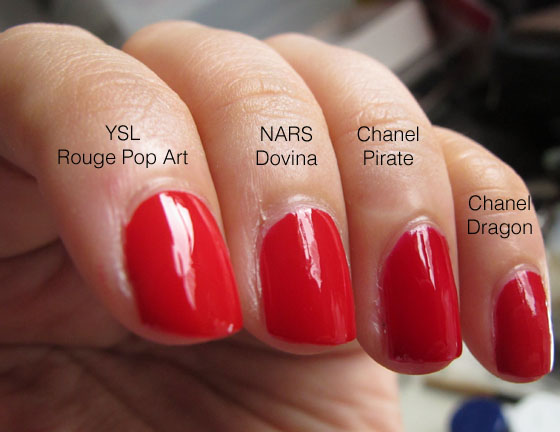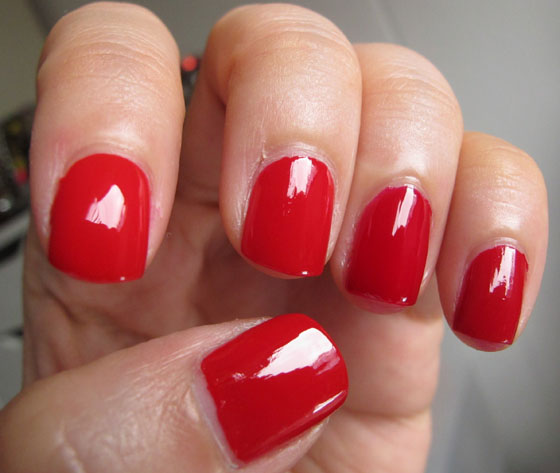 Which is your fave red nail polish?  
Hope this entry has been useful, thank you for looking!