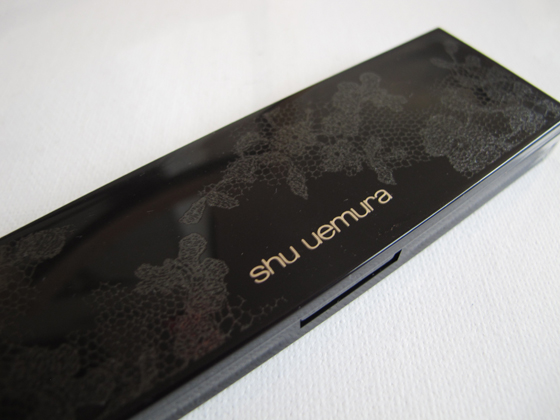 Hi hi
I am back from my vacation, and trying to get back in the swing of blogging again here.  Lots to write and ramble about, but let's start with my new Shu Uemura palette.  One of my 'goals' during my Taipei trip was to complete my Shu Uemura lace palette.  I already have one eyeshadow inside (which is new from their latest Atelier glittery range, a lovely gift from Mag).   So I just had to either get 3 eyeshadows, or 1 blush and 1 eyeshadow to fill up the remaining area. 
Shu Uemura is significantly cheaper in TW and HK (a good 20-25% cheaper) and they release new products ahead of the Singapore market.  
These are the colors inside my latest palette.  I kept to very neutral pale shades that I would use as highlighters, add a pop of glitter, or to just enhance the overall eye makeup or cheek color.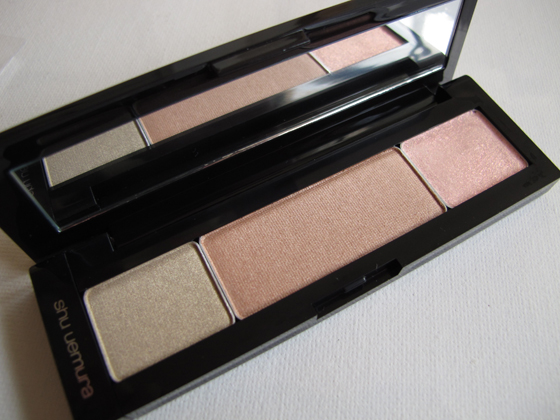 eyeshadow IR Light Beige 811
a very pale gold eyeshadow with ultra finely milled iridescent shimmer bits 
very good for a light wash of color all over the lids
or as a browbone highlight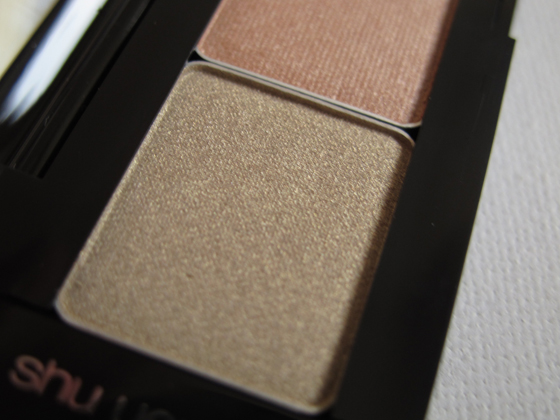 blush Soft Beige 930 
a pale silvery light neutral pinky blush that I would use as a cheek highlight 
I have swatched this several times before, and it is a very wearable cheek highlight shade for my skintone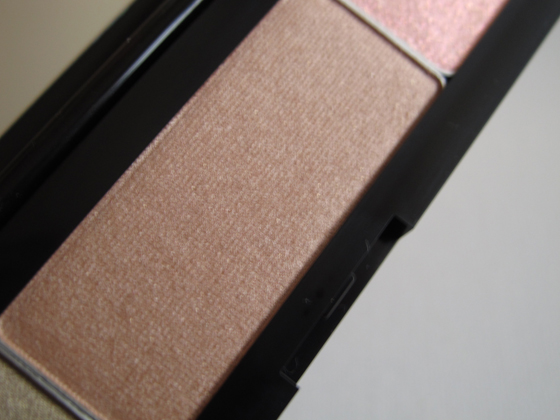 eyeshadow IR Pink 115 
This is the bomb! My eyes zoomed in on this shade the second I saw the display with the latest range of their Atelier colors. 
It is a beautiful glittery iridescent pink which doesn't fall out or doesn't feel gritty at all.  
It is like wearing ultra fine sequins on your skin. 
I am a sucker for such iridescent pinks - such as my Illamasqua Static pigment. 
They just look super pretty, and I would dab a bit of this shade on any eyeshadow look to give it more dimension & texture.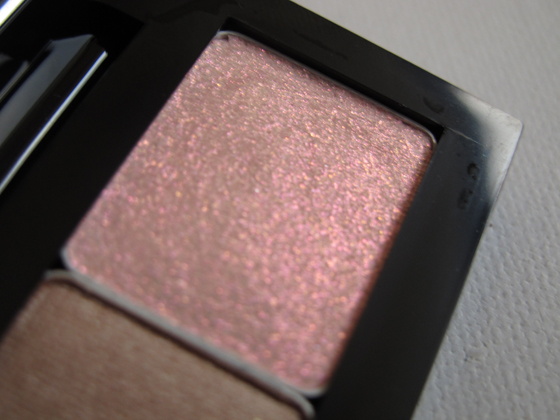 a blurred shot to capture the texture and color spectrum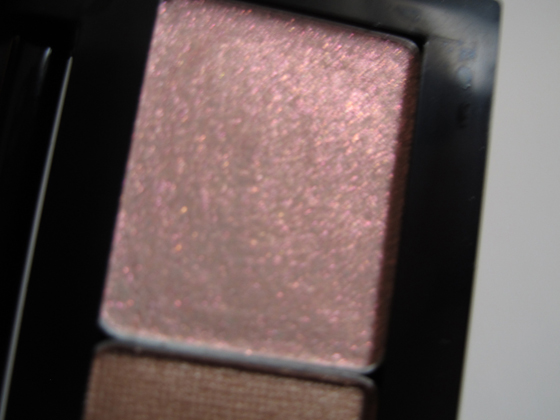 swatches
I consider these shades more of accent/ highlight colors on my face,
and they serve to enhance whatever colors I am wearing for the day.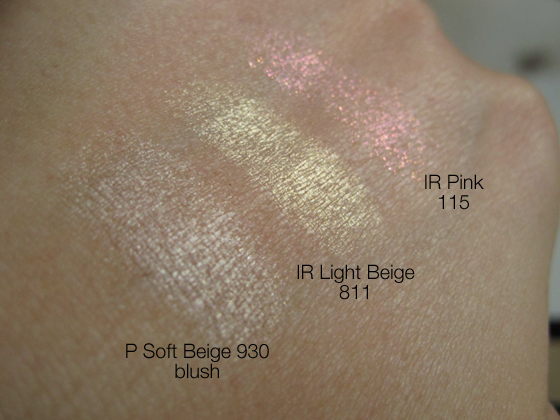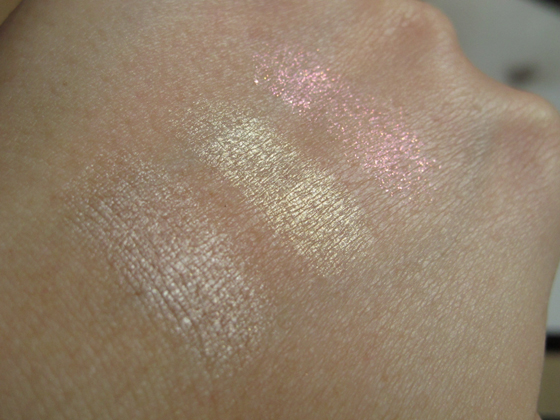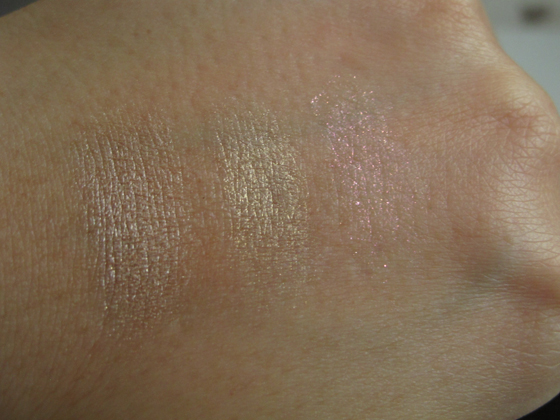 I currently have 2 customised Shu Uemura palettes from their new Atelier range...these shadows and blushes come in such a great variety, there is a shade (or many) to suit your fancy.  The quality is still the same as their old range, and using these is like re-visiting an old friend - I started out using the Shu blushes and shadows way back in the days, often hitting pan on faves and making repurchases.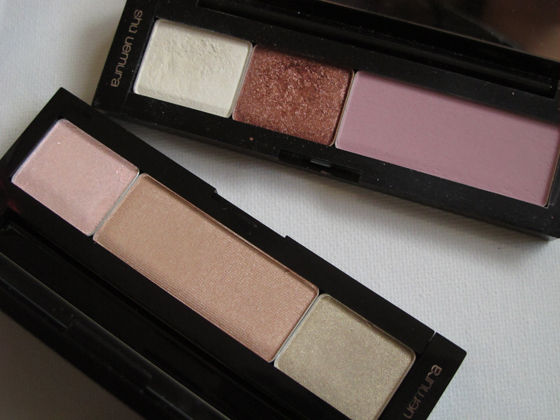 There will be more entries soon, hauls & reviews... I just hope I have time (and energy) to get them going! 
Hope this has been helpful, and thanks for looking!