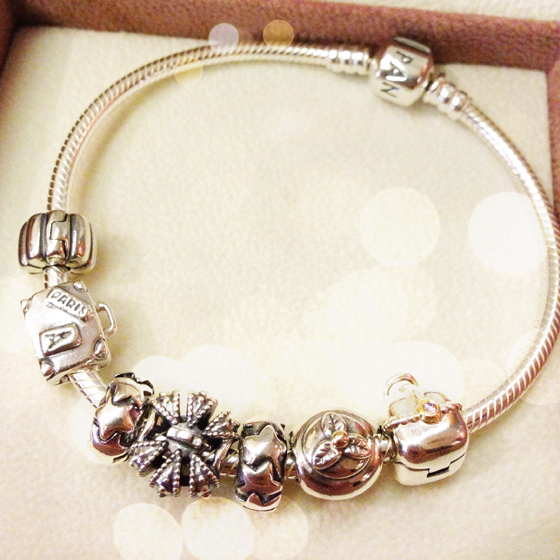 Last week I went to Pandora and I assembled my first charm bracelet.  This set costs me a mini bomb, but I love what I picked, and I intend to get one or two every month to complete the whole bracelet.  The bracelet itself is $121, and the charms are from $35 upwards.  Those with the gold bits and gems are more expensive (around $135).  I didn't pick any 'tassle' charms this time round, but a few caught my eye, so I know what I would be getting next.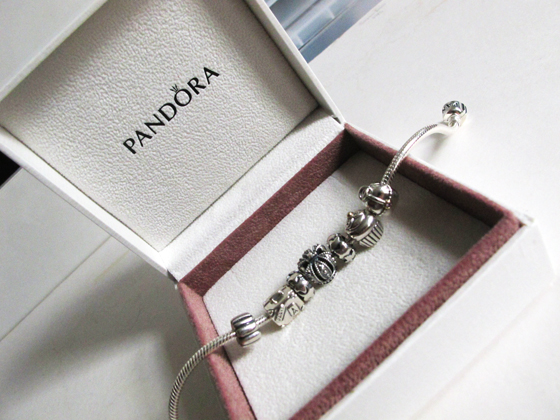 Charms I chose from L to R:
Pumpkin (a 'stopper') 
Paris Trunk case
Star (a spacer)
Crown (my centre piece)
Star (a spacer)
Cupcake 
Handbag (a stopper)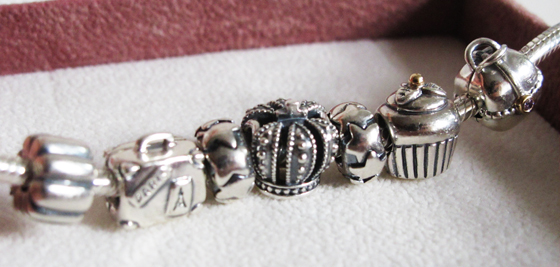 I actually picked a longer bracelet, because I have plans to fill up the bracelet with charms.. and I am also taking into consideration layering potential, I can wear this higher up my wrist above my watch and so on, so it is quite loose fitting.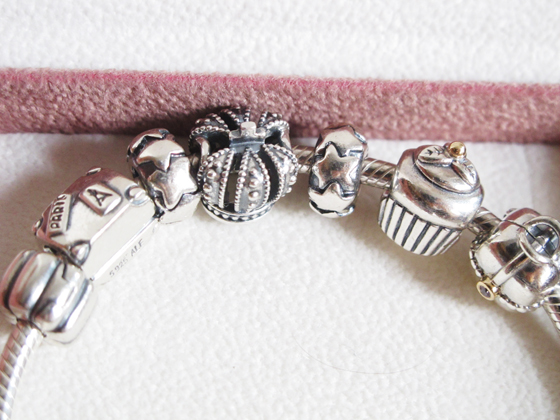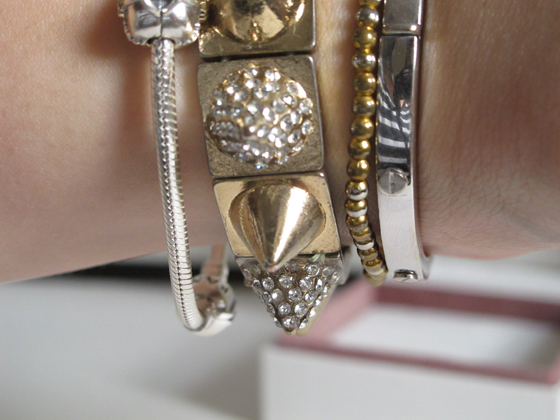 That's all, and thanks for reading!