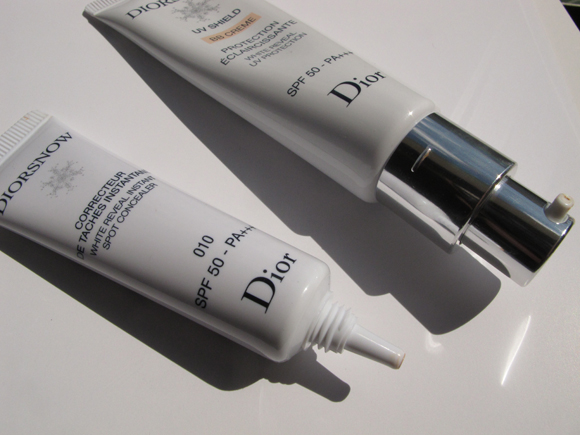 I have been on a Dior kick lately, if you haven't noticed.  I get to preview their new products, and I also get suckered into making my own purchases after checking them out at the counters in person.
I was given the DiorSnow UV Shield BB creme in their lastest launch (link here to my feature entry) and I thought of building a base routine around this product.   So I went and bought the DiorSnow instant spot concealer -- okay, that was a bit of a whim purchase, because I was actually looking at the nail polishes, and somehow I got drawn to the concealer.
In this entry,  I will be giving my thoughts on each product, and how I use them together.
Firstly, are these two sample tubes of UV makeup base - Beige Cristal & Rose Cristal.  For 5ml, they are good for 4 to 5 days of usage (for me at least).  I wanted the Blue Cristal too, but they ran out of samples for that.
What I like about this makeup base -- it evens out my skintone, and makes my skin smooth and ready for foundation and/or the bb creme I will apply next. It contains crystalline pigments that instantly enhance the radiance of the complexion, and also prolongs makeup wear.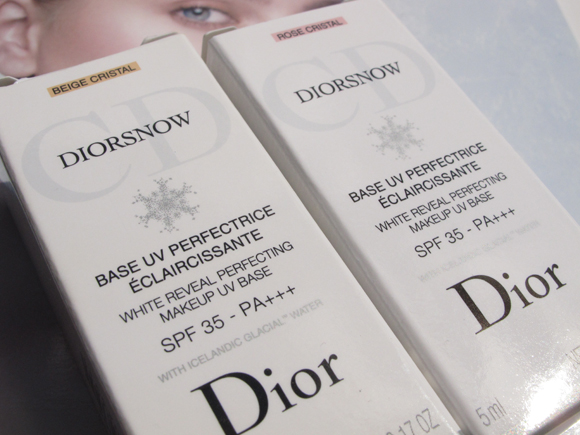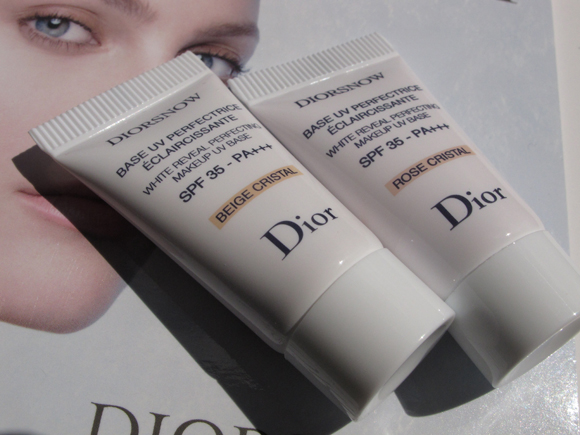 Next, is the UV Shield BB Cream - it contains SPF50 PA+++ ---- which seems to be the industry standard for most BB creams these days.  This product actually comes in 4 shades - and the BB creme is the latest release (with the Icelandic glacier water), replacing the old bb creme.
The four shades - translucent, white, light BB, and this regular BB creme which I was sent.
I swatched all four shades at the Dior counter this week - the translucent and white looks white, but obviously the translucent one blends out clear... and the white one leaves a whitish cast at the back of my hand.  The light BB shade looks too stark for my whole face, so I would think that the BB creme shade I have is a suitable match for me.
I have been using this UV BB creme for 2 weeks, and I do enjoy its emollient consistency.  It is also one of the BB cremes which I have tried that most feel like a liquid foundation.  A richer liquid foundation, definitely.  But it doesn't have that typical BB creme texture at all.  It blends smoothly into my skin, and even though you would see in the swatches that it looks like my skintone or half a shade darker, it blends and matches my skintone after a while.
I like that the product comes in a pump tube, and 1.5 pumps gives me enough product for my own face.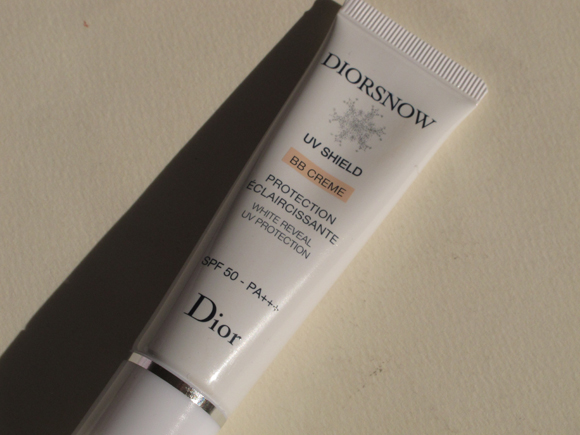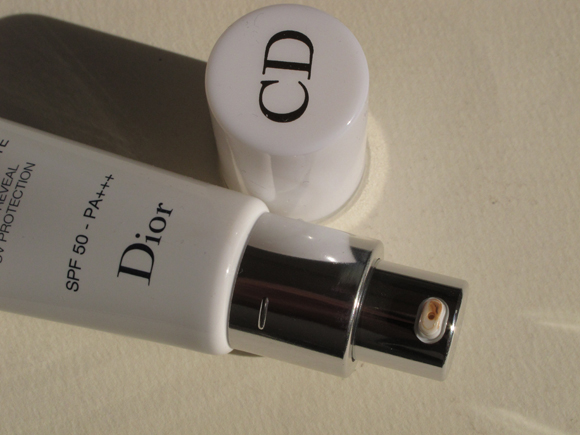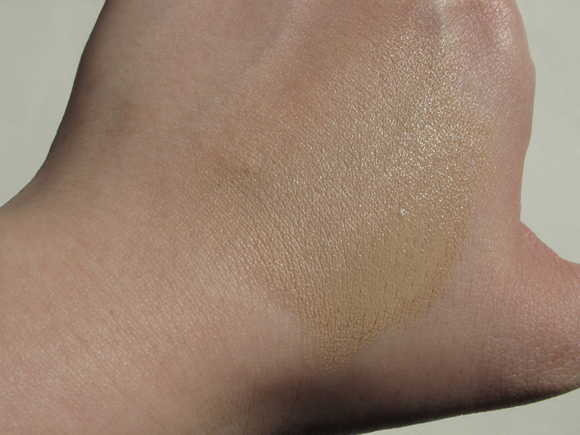 Next, is the Instant Spot Concealer which I purchased ($71) and it comes only in two shades.   It is very thick and smooth, and being a concealer, yes it has that intense full coverage which I expected.  When the BA says it will lighten the spots which I am using it to conceal, I was SOLD.  Whether this claim is true or not, I can't review yet in this entry.  But I can say that this is a great concealer for me to conceal my spots and brighten my undereyes.
Here's some product information that comes with the product:
'instantly softens the appearance of dark spots and skin irregularities.  Enriched with a powerful 50SPF PA+++, it helps to clarify spts and protect them from UVA-UVB rays.  Your complexion is perfectly even and protected'
I never have a concealer that contains 50SPF!  So I have high hopes that this will give my skin protection in the hot summer months ahead --- together with the rest of the products in this range.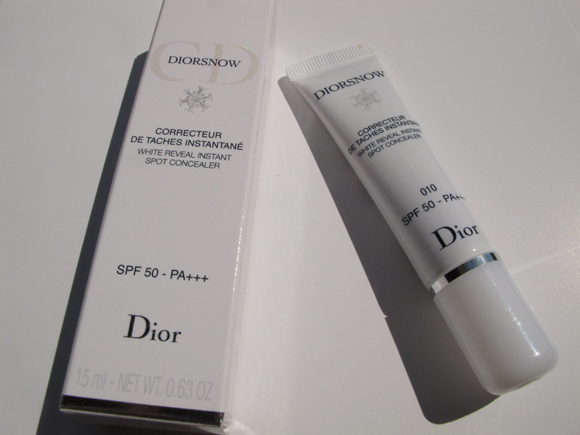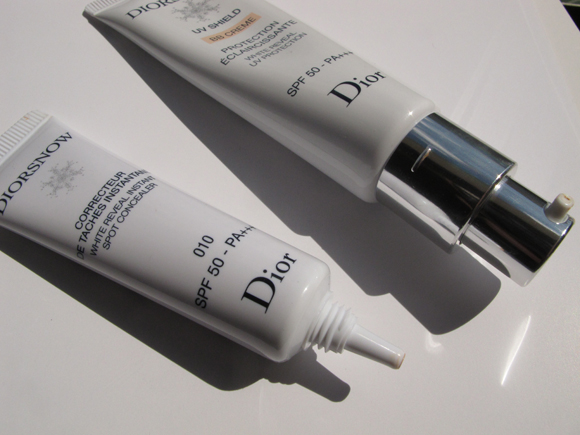 Swatches of everything: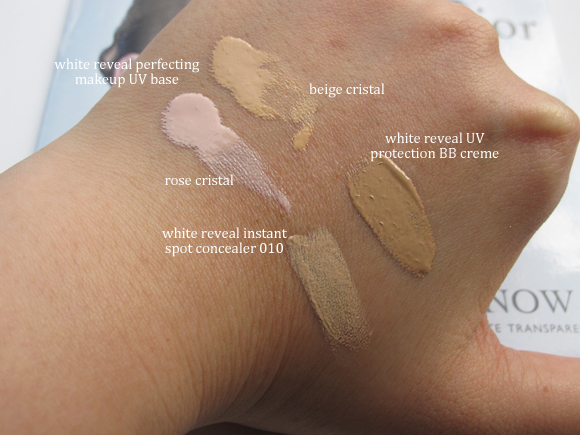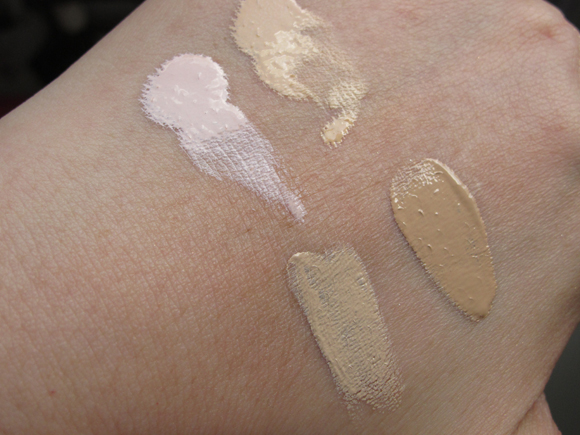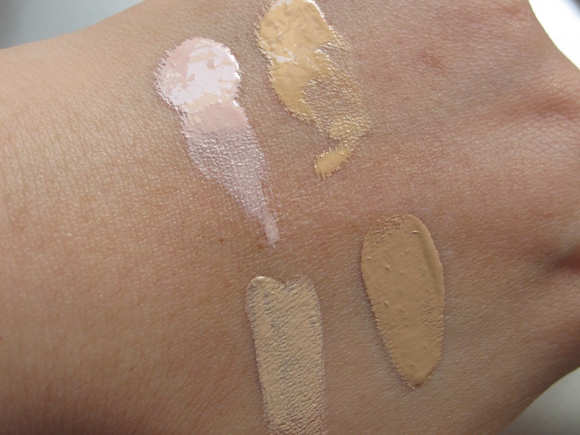 Here's how everything look like on my face
1. apply the UV makeup base
2. apply UV BB creme
3. conceal spots etc with the concealer
4. set with loose powder
(I am wearing Dior Extreme Addict in the shade Cruise on my lips, Lunasol eyeshadows on my eyes, K-palette eyebrow marker)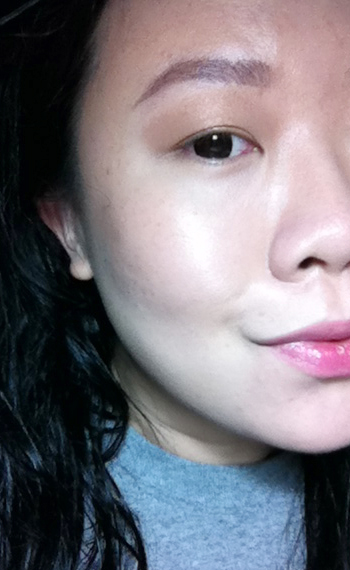 Overall thoughts:
I like that this combination is giving me maximum sun protection, and also brightens my complexion, making me look quite glowy.
It is not the most oil-control combination - but my face doesn't look oily - though when I blot my t-zone every 4 hours, the blotter looks pretty much oiled up.
It is pretty decent in terms of lasting power.  My skin doesn't oxidise at the end of the day, and I still look fair and fresh after a good 8 hours.
The coverage offered by this routine is the same as what I would get from my liquid foundation - a major plus point.
It takes a bit of time for the base routine to set into my skin, but once set, the finish is flawless and smooth.
Among these products, I would definitely recommend the BB creme  - though I would strongly suggest you checking out all 4 shades to see if you want just a clear or tinted coverage.  The UV makeup base is also another great product, because it is light and creamy, and enhances your complexion.  I can't say much about the concealer yet, except that it has great coverage, and the 50SPF is a bonus factor for me.
I also have these samples on hand, and can't wait to try them out (most prob when I am travelling because I am quite fully stocked in my skincare routine at the moment!)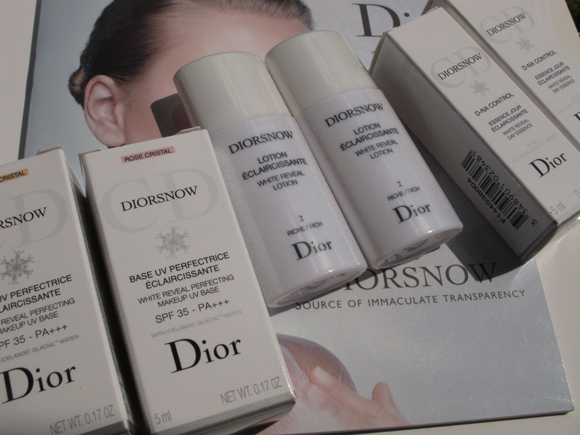 I hope that this review and a bit of ramble has been helpful, and thanks for reading.  If you have any questions about these products, leave in the comments below!
[Coming this week will be my next installment  -- the Lancome Teint Miracle routine revisited]