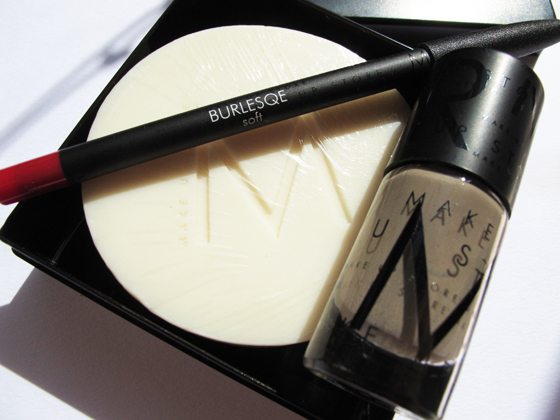 Hi!
This is my first own Makeup Store haul.  I have a couple of Makeup Store items gifted to me by friends years and years ago. I think it was a trio of brow powder and a trio of lipglosses.  To be honest, Makeup Store is not a place I immediately am drawn to. They remind me of a combination of Inglot, MAC, Makeup Forever - in terms of the colours, the packaging, the concept.  Well, anyway, I was there on Friday, because my girlfriend has a 15% birthday perk to be used on one transaction - got to thank her for sharing this with me, and Happy Birthday too!! 
I picked 3 products, for good reasons:
1. Red Lip pencil in Burlesque ($27) - this is for my youngest sister who is The Girl with the Red Lips and she was with us, and she was attracted to the pencil.  The pencil swatched very soft and creamy on her hands, and the name Burlesque, sucked both of us in.  It looks like my NARS Dragon Girl velvet matte pencil.  
2. Brush Cleaning Soap ($21)- this is the bomb. After positive reviews from Joey & Kas, I knew I wanted to try this out for myself.  I have included the demonstration, it is really quite amazing, and makes brush cleaning a breeze.  I just wet the soap and wet my brushes.  Rubba the brushes on top of the soap (which was left in the dish the whole time) and then rubba the brushes into a rich foam in my palms. Rinse.  The rinsing was much much faster than using a hair shampoo (my usual method of deep cleaninng brushes), and the brush hairs don't feel stripped, just soft and fragrant.  Even the foundation brushes ended up thoroughly clean without much effort.  I left the soap to dry in the dish (I drained out any excess water) before I put the cover back on.
3. Nail Polish in Annelie ($22) - I was wandering around the store, staying away from the eye makeup, and face makeup, and chanced upon the nail polish.  Well, my girlfriend was also showing me the colors she picked for herself.  Then I saw Annelie - a cement sort of nude polish.  Then the BA showed me a plague, stating that Annelie is an award winning nude nail polish.  And I did manage to swatch it on the BA...and was pretty impressed by  the glossy creamy consistency. 
Yup, that's how I ended up with these 3 items.. even though I had only intended to get the soap.  On hindsight, now I wished I had gotten a backup or two (for my sister) the soap...ah well. 
Swatches, and demonstration: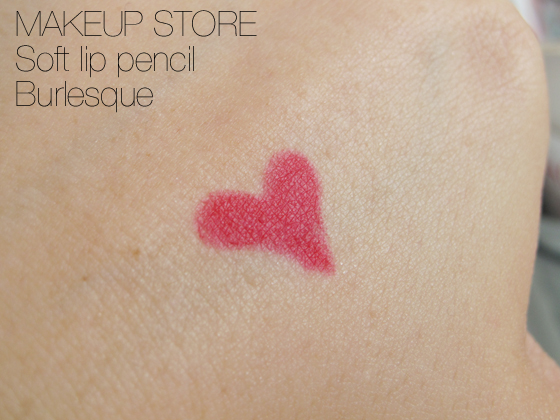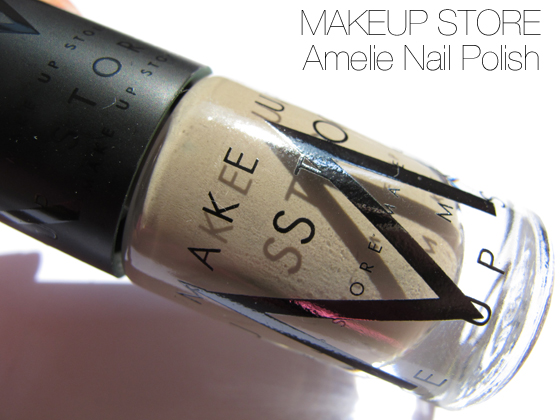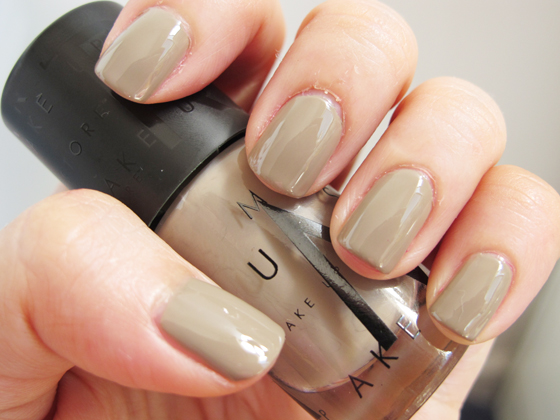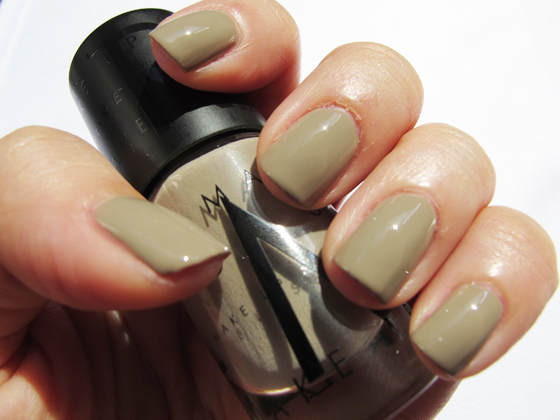 Demonstration: 
My dirty brushes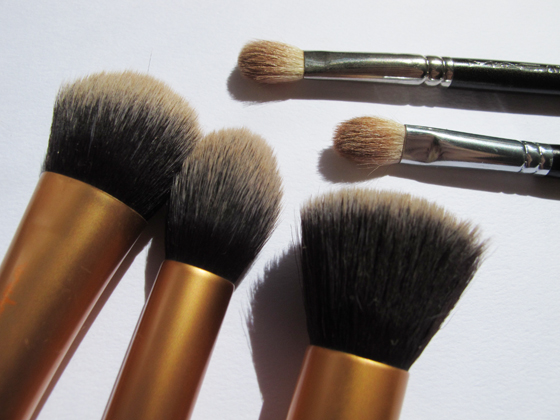 Rubba on the soap surface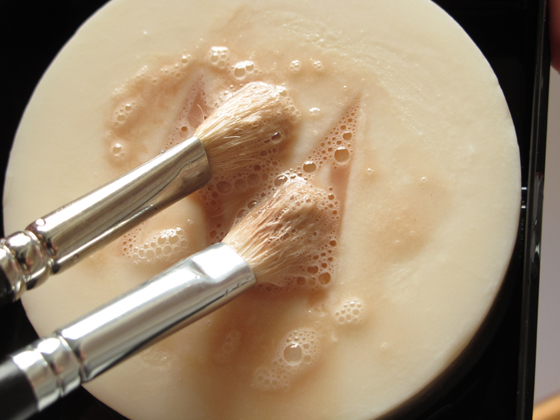 Rubba into my palms and lather into a rich foam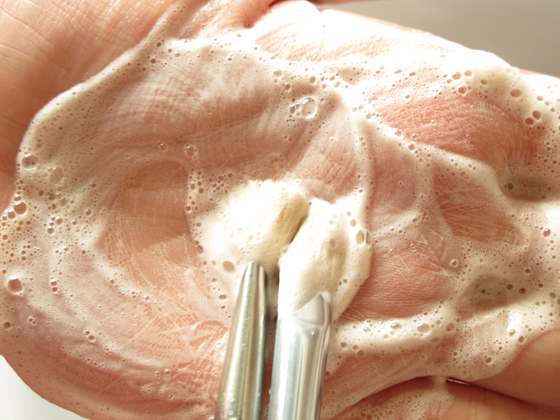 do the same for face brushes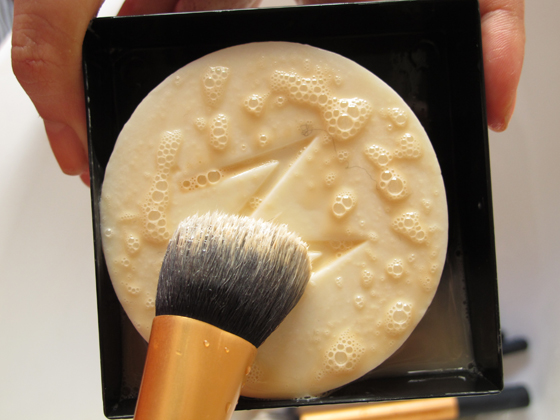 rinse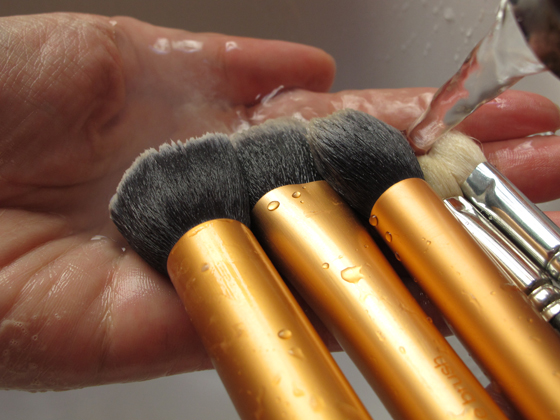 clean white brushes!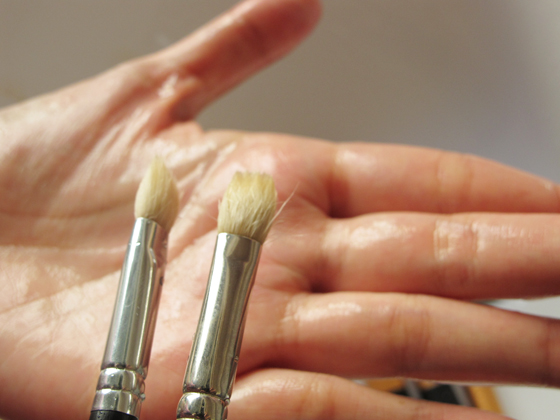 everything laid out to dry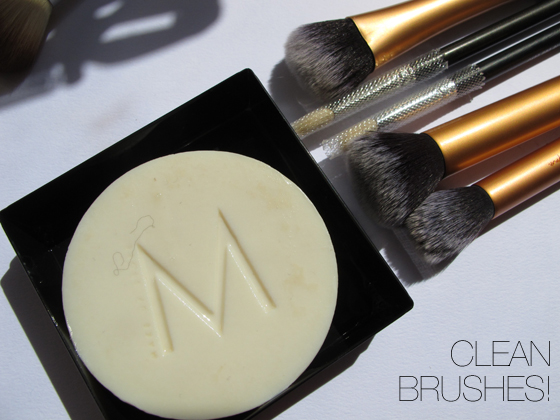 Quite happy with my purchase!  :)
That's all, and thanks for reading!