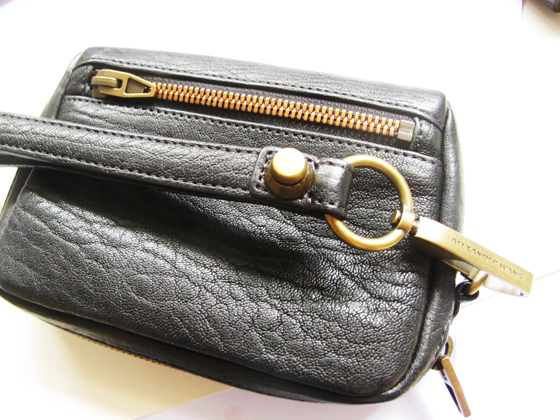 Hi hi
During the recent, I think it was the Friends and Family sale at shopbop... or was it the Black Friday sale... I can't rememeber.. but anyhow..... there was a 20% off almost everything at Shopbop - and usually the 20% discount doesn't apply to most labels in their designer boutique..but obviously this time, Alexander Wang is included in the sale, and I took the chance to order the Fumo Large Wristlet which I have been half eyeing whenever I browse the site.  
The Fumo wristlet is exactly the kind of wallet/ purse situation I live in... It is big enough for cash, coins, stacks of random cards, and you can hold it like a purse... I am not really a serious wallet person.. I never keep all my cards neatly into slots, I never arrange my cash by denominations etc etc... I just chuck everything inside.  Hence you might have noticed that all past purses I featured are all made for my chucking purposes. 
I also noted that the Fumo wristlet is the matching accessory to my Rocco bag (which I really need to bring in to the Bag Spa for a treat) so that's even more reason that I should own it... 
I love the leather, and how sturdy it feels. 
The wristlet retails for USD198 (before discount)  <a href="http://www.shopbop.com/fumo-large-wristlet-alexander-wang/vp/v=1/845524441944230.htm?folderID=2534374302082571&fm=browse-brand-shopbysize-viewall&colorId=12867" target="_blank"><strong>Link here! 
</strong></a>Description - 
Wrinkled leather lends a retro, favorite-wallet look to this Alexander Wang wrislet, which has antiqued hardware and 2 outside zip pockets. An industrial-style stud accents the removable wrist strap. The lined interior houses a patch pocket and a divider with a main slot and 4 card slots.
Leather: Lambskin.
Imported.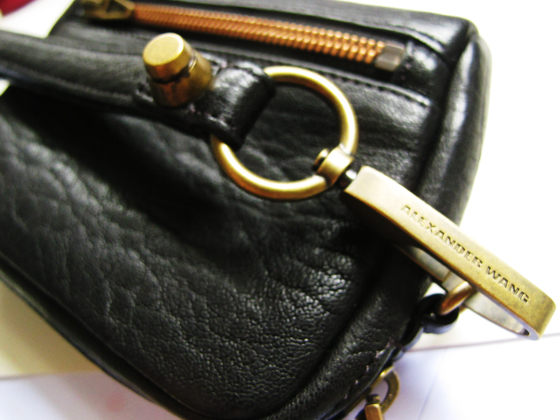 There are some slots in the middle of the wrislet, if I do feel organised enough to put my cards there (so far, not happening yet).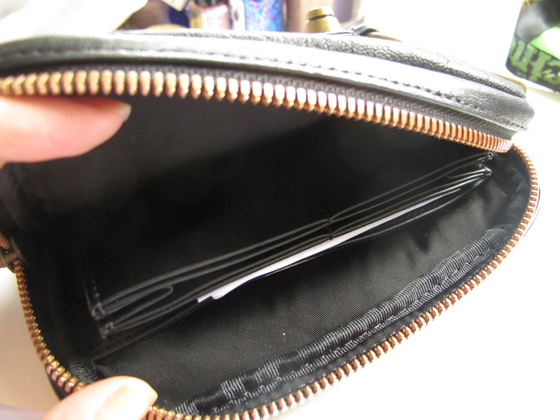 Here's an idea of the size in relation to my hand.  I can also fit my iphone into the wristlet, another plus.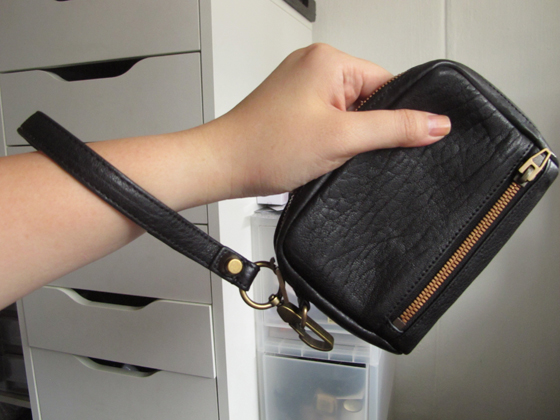 Love my new purse! 
Hope this entry is helpful, and thank you for reading!